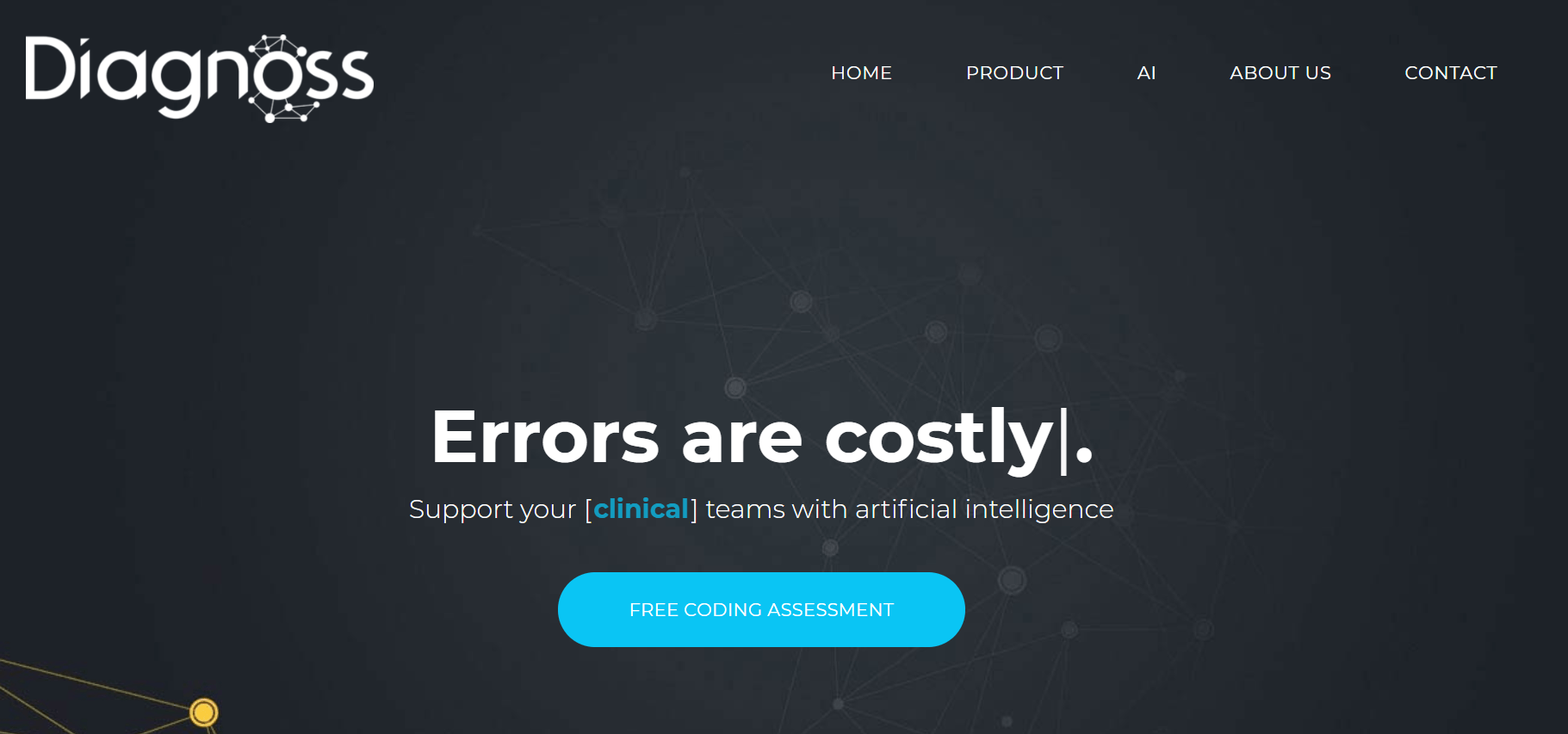 Diagnoss integration with DrChorno's mobile EHR will help physician practices automate their medical coding through artificial intelligence.
Mobile EHR provider DrChrono is teaming up with Diagnoss, a company focused on reducing the administrative burden of medical practices to offer physician practices artificial intelligence (AI) technology to help automate the medical coding process. Diagnoss's artificial intelligence technology helps medical establishments improve their collections while reducing their risk of audit.
Diagnoss augments the work of clinical and billing teams by driving pertinent (1) medical code suggestions and (2) clinical documentation improvement suggestions to its users before they make a mistake. Diagnoss's core technology includes a machine learning engine capable of deriving high impact inferences from unstructured medical data and delivering actionable information to healthcare teams.
DrChrono Mobile EHR-Diagnoss Integration Details
As part of the integration, physician practices using DrChrono's mobile EHR platform can access Diagnoss' Artificial Intelligence Engine which reads a doctor's note and suggests accurate medical codes and clinical documentation improvement points. These suggestions are autonomously delivered in real time, using artificial intelligence technology, to medical providers as well as coders and billers.
Diagnoss built its natural language processing engine from the ground up to assess doctors' notes, either as they're typing them or after they've uploaded them into DrChrono and serves the user with actionable information in real time.
Key benefits of the Diagnoss integration for DrChrono customers include:
– E/M Level Meter: provides real-time feedback to users regarding the E/M level of the current patient evaluation;
– Clinical Documentation Improvement Suggestions: scans the doctor's notes for missing information relevant to the current patient evaluation;
– ICD-10 Diagnosis Code Predictions: serves users with predictions as to which diagnosis codes could apply to this note, allowing the user to make a decision and submit those codes directly into DrChrono with one click.
"With new government mandates and greater demands from insurance providers, medical coding has become much more complicated today," said Abboud Chaballout, Co-Founder at Diagnoss.  "It is riddled with errors, and if a practice makes a mistake, reimbursements are delayed, or they can open themselves up to lengthy audits, all of which can put a practice out of business.  Our AI Engine helps medical providers and coders automatically code much more accurately and streamline the collection process.   We've partnered with DrChrono because they are one of the few EHRs that embraces working with technology vendors to bring innovation to medical practices."