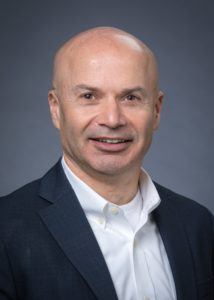 Rhapsody, a health IT interoperability platforms for healthcare organizations for almost 20 years, today announced that it has completed its spin-off from Orion Health in accordance with its acquisition by Hg, a specialist technology investor with deep global healthcare expertise and is now an independent company.
Independent Company Under New Leadership
Rhapsody has appointed healthcare business veteran Erkan Akyuz as the new Chief Executive Officer (CEO) to lead the company's future growth. The new company also announced its global headquarters will be located in Boston.
"Rhapsody is by far the most proven, stable and reliable integration engine in healthcare. As a new entity, backed by a knowledgeable and experienced investor, we will have even more resources to devote to building out functionality to meet changing market needs and reinforce our position as the undisputed leader in data liquidity solutions," said Akyuz. "As part of our calculated growth plan, Rhapsody will collaborate closely with its customers and strategic partners to meet the changing needs healthcare organizations across the entire ecosystem."