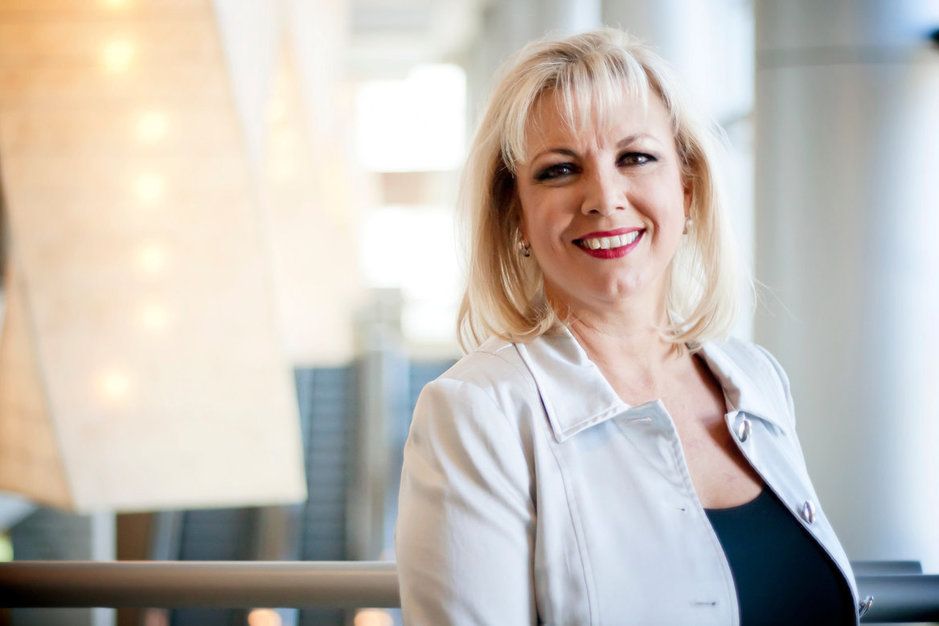 IT consultants working with government-run healthcare organizations are getting many questions right now about the newly passed MGT Act, which carves out funds for government agencies to modernize their technologies. These agencies have just started applying for this funding, and as they ponder where to begin, many are looking squarely at the figurehead of so-called legacy technologies, the mainframe.
Mainframe systems have been used by government agencies for years to support large databases of highly sensitive information and mission-critical processes. It is the most reliable, secure, scalable and best-performing platform on Earth. But because mainframes have been in use since the 1950s, users are questioning if it's time to migrate to supposedly more modern alternatives like the cloud or distributed architectures.
IT consultants facing such questions should pause and consider their next move carefully. Would you suggest a client undergo a costly, risky transplant of their most vital information and systems to a lesser performing, less secure and less reliable platform? We would hope not. However, if you are indeed advising a client to move off the mainframe, chances are you're doing just that.
A recent survey of large organizations in a variety of industries (including government) revealed that 57 percent currently run more than half of their business-critical applications on the mainframe —with that number expected to increase to 64 percent by next year (1). The mainframe remains firmly entrenched for large organizations because it delivers functionality unmatched by any other platform. Let's examine further:
– Scalability – According to IBM, the mainframe can process billions of transactions on a single server with speeds 2.8 times faster than competing platforms. Mainframes also run 68 percent of the world's production workloads, at six percent of the total IT cost (2). More than 80 percent of the world's corporate data continues to reside on mainframes, and these volumes are actually growing (3). No other machine can match this raw processing muscle and efficiency, or churn as much data as the mainframe does.
Consider what all of this means for government-run healthcare organizations. They can cost-efficiently support huge, growing volumes of personal healthcare data, as well as provide split-second connections to this information for citizens relying on these services. This is the heart of the "citizens first" approach to government – giving citizens fast, reliable access to digital services while being the best possible steward of their taxpayer dollars.
– Security – Mainframes are inherently more secure than other systems, due in large part to their isolation from network traffic. All the hardware and software that's needed to complete mainframe transactions resides on a single machine, unlike a distributed environment where there is much network traffic that can be intercepted by an attacker. IBM's new pervasive encryption represents the next massive technological leap, encrypting data in transit and at rest up to 18 times faster (4) than other platforms. Protecting citizens' sensitive data is a huge responsibility for government-run healthcare organizations and the mainframe stands as the most impenetrable fortress available.
– Cloud compatibility – The decision to migrate to the cloud or stay on the mainframe is often positioned as inflexible and uncompromising. In reality, the mainframe and the cloud are a complementary pair we believe represents the future of enterprise computing. The key is to take inventory of one's data and applications and determine which ones require the highest levels of performance, reliability and security (best supported by an on-premise mainframe) and which ones are ideally suited to the cloud's economies of scale. A government-run healthcare organization may realize their sensitive personal data repository should stay on the mainframe, while a non-competitively differentiating HR application can afford to be in the cloud.
Leading vendors are constantly developing new and innovative ways to combine the unique virtues of the mainframe and the cloud.
The market is recognizing the value of their mainframe assets as well as hearing and adopting the cloud + mainframe message. So what then is behind some organizations' headlong rush to replace the mainframe? Nothing more than the flawed belief that new automatically equates to better, and an unsubstantiated desire for what's "en vogue."
All of this isn't to say the mainframe doesn't need attention – actually, quite the opposite is true. The mainframe needs to be re-instituted as a first-class citizen in enterprise IT – pulled out of its silo and made more familiar and accessible to non-mainframe developers who must work and interface with it in the course of their daily jobs. Furthermore, developers working on the mainframe must have tools to measure and improve their productivity on the platform, including the velocity, quality, and efficiency of their mainframe application development efforts.
More workloads migrating to the mainframe are also requiring organizations to optimize costs through cost-aware workload scheduling and performance management. Growing insider threats and increasing compliance requirements – combined with more sensitive data residing on the mainframe – are requiring the ability to identify credentialed user access and activity with higher levels of granularity.
We have seen numerous examples of failed attempts to move off the mainframe, resulting in nothing more than great risk without the promise of a commensurate or greater reward. Yes, the mainframe software delivery system may need some modernization, care, and feeding, but for IT consultants advising government-run healthcare organizations, this does not and should not automatically translate to a rip-and-replace recommendation.
Claire Bailey is the Director of Federal, State and Local Solutions at Compuware, a software company with products aimed at the information technology (IT) departments of large businesses. Prior to joining Compuware, Bailey served as the CTO of Arkansas' IT agency, the Department of Information Systems (DIS) for eight years.