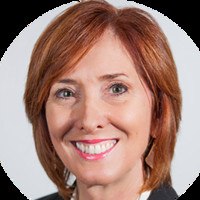 When it comes to improving performance and efficiency, the right health IT solution can only take you so far. Phillips Blue Jay Consulting's JoAnn Lazarus explains.  
From EHRs and PHM platforms to telemedicine and wearables, technology continues to change the healthcare landscape. However, when it comes down to it, what's required to enable successful HIT implementation is pretty basic—collaboration and communication.
 "All too often, new technology is implemented without involving staff in the review and selection process," said JoAnn Lazarus, a registered nurse, and principal of Philips Blue Jay Consulting. "Lack of engagement and communication around technology updates can add challenges to clinicians' workflow, making it harder for them to do their jobs, and it often stifles staff support for the new initiative."
Regardless of the advances in tech, this is an age-old problem that Lazarus has seen for a long time, having worked in the healthcare industry for more than 40 years. Before becoming a consultant, Lazarus was a nurse and a former president of the Emergency Nurses Association. Today, she works with staff nurses, ED teams, and hospital leadership to increase communication and engagement around technology implementation, with the aim of improving long-term performance and staff and patient satisfaction.
When it comes to technology, the application is everything. That's why talking with staff about how a specific technology will integrate into workflows is fundamental. Similarly, communicating with staff why following proper protocols is essential.
"When people don't understand the reasoning behind certain processes and are just carrying out a task for the sake of completing it, collaboration can be compromised, and patient care can be negatively impacted. It's important that department leaders explain the purpose behind processes from the get-go, so everyone can collaborate and work together effectively," said Lazarus.
Aside from those approaches, Lazarus shared with us some of the fundamental strategies she helps her clients establish when it comes to successful health IT implementation:
1. Build the Right Team for the Job
When carrying out performance improvement projects, Lazarus said it's crucial to tap people from all levels to ensure you are hearing and considering different perspectives, ideas, and concerns. Building a project team with people across various departments and with staff, management, and leadership levels will help create a stronger and more efficient outcome.
2. Engage All Staff from the Get-Go
Before a performance improvement project begins, it's vital to secure engagement and support across all levels and make sure everyone understands the goal and reason behind the project. If some team members are skipping meetings or refusing to participate because they don't see how the project will benefit them, it's going to be much more difficult to achieve a positive result. "When staff members are engaged and understand why they're an important part of the change, they'll be more willing to put forth the effort to make the project succeed," said Lazarus.
3. Provide Your Team with the Necessary Resources
One of the most critical parts of any performance improvement initiative is receiving full support from senior leadership. Lazarus said leaders could not expect changes to happen if they don't provide project teams with the data, time and autonomy they need to test and implement solutions in their everyday routine. "In my experience, I've found that just because senior leadership wants to do a specific performance improvement project, it doesn't necessarily happen. However, if the employees want to do the project, and they feel fully supported to work on it, the initiative is more likely to happen," she said.
4. Leverage Data to Track Success
One of the most exciting aspects of healthcare in today's day and age is the amount of data that we have at our fingertips. Organizations can use data to track progress in our initiatives and see if they need to make changes along the way. For example, at McLeod Health Clarendon Hospital, Lazarus help create an analytics dashboard to support the hospital's performance improvement programs, allowing the McLeod-Philips team to track KPIs and adjust process changes. The analytics dashboard helped McLeod reduce the left-without-being-seen rate by 65 percent, resulting in an additional $567,000 collectible revenue for their emergency department.  
5. Continue the Conversation
The need for communication doesn't stop after implementation. In fact, it's that continued exchange of concerns and ideas that are fundamental to the evolvement of your organization's technology integration. Lazarus suggested to proactively ask your team members if they are experiencing problems and listening to their suggestions when it comes to improvements.
"Whether it's implementing a new technology or changing internal protocols, support them in making a change if it's something that makes sense for the organization," said Lazarus. "Ultimately, communication is a two-way street, so in addition to being transparent with staff, make sure the staff knows that your door is always open if they need to bring an issue to your attention."
If there is one takeaway from Lazarus' approach, it's this: no matter the technology an organization is implementing, it's essential to build the foundation for success now. Technology will only continue to evolve and proliferate the industry as new devices, and all of their accompanying data continue to work itself into the fold of administrative and clinical workflows
"Approaches to care delivery and communication are ever-evolving. The best staff and leadership are those open to change, of course. Each team member, from staff nurse to CEO, is critical to improving patient care, delivering value-based care, and achieving greater patient satisfaction. In many aspects of our society, people are becoming more empowered, and this is also true within healthcare, for both patients and staff," Lazarus concluded.