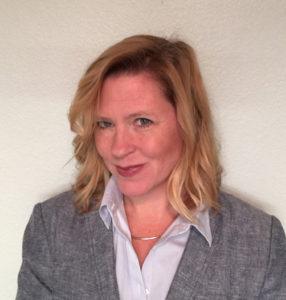 Does your organization follow evidence-based care guidelines? Do you currently utilize evidence-based content in your EHR? Do your clinicians embrace practices based on the best and most current clinical evidence?
If your hospital has not yet fully adopted evidence-based medicine, yet wants to move in that direction, an important first step is to assess your organization's readiness, starting with an examination of the hospital's culture. As I travel across the country in my job, I often encounter organizations that, for one reason or another, are not culturally prepared to embrace evidence-based practices. Perhaps they rely too heavily on clinician intuition or aren't willing to let go of outdated regimens or are stuck in a "this is the way we have always done it" mindset.
While nearly all hospitals profess support for evidenced-based content, when the rubber meets the road and the implementation of evidence-based interventions is imminent, some organizations hit the brakes–especially if one or two physicians are very vocal in their refusal to change to standardized practice regimens. This is something I have seen in hospitals of all shapes and sizes, in both rural and urban facilities and in teaching and community-access hospitals. Conversely, the hospitals that tend to be most successful adopting evidence-based guidelines have strong leaders at the helm who consider patient safety a cultural cornerstone.
When a hospital is committed to patient safety, clinicians and staff are generally more open to clinical decision making that is based on the latest research evidence. In my current role as a senior clinical strategist, I've observed a number of other key characteristics that provide insight into a hospital's culture and are also excellent predictors of an organization's readiness to embrace evidence-based medicine.
If your hospital seeks to foster a culture that encourages adherence to evidence-based guidelines, consider these best practices to get you started.
1. Patient safety initiatives
Make patient safety initiatives a top priority for your hospital. One way to promote safety is to consider the Agency for Healthcare Research and Quality's (AHRQ) recommendations that hospitals adopt evidence-based safety practices to prevent adverse events. The Institute for Health also suggests that hospitals accelerate their safety efforts by partnering with patients and families to advisory committees that promote the exchange of ideas and otherwise engage patients and families in safety initiatives.
Hospitals that promote a patient-safety culture are more likely staffed by clinicians who readily seek evidence to drive superior and safer clinical outcomes.
2. Open visitation policy
Adopt an open visitation policy that encourages families and friends to visit patients 24/7. Unlike restricted visiting hours, hospitals with open visitation policies give loved ones the opportunity to advocate for patients, retain critical information on behalf of patients and ask clinicians important questions. This creates a safer care environment and reduces the possibility of avoidable adverse events.
With open visitation, patients feel supported and safe, families are more satisfied with the care and less anxious, and providers have increased opportunities for communication and teaching. Despite proven benefits, some facilities resist open visitation, often because clinicians perceive that the ongoing presence of family and friends limits staff control of the care delivery process.
When I encounter a hospital with restricted visiting hours, it raises a red flag in my mind, leading me to wonder if its clinicians will be open to embracing evidence-based guidance. In contrast, I've found that hospitals that support open visitation policies are staffed by clinicians who are generally more willing to let go of entrenched protocols in favor of guidelines based on the latest clinical evidence.
3. Interdisciplinary bedside rounding
Promote interdisciplinary bedside rounding that involves care team members, as well as physicians. Interdisciplinary bedside rounding supports open communication between care team members, patients, and their family members, and creates a more collaborative approach to care. Rather than relying solely on the judgement or preferences of the physician, an interdisciplinary approach fosters patient engagement and encourages care team members to practice at the top of their licenses–as well as to consider the latest clinical evidence. This approach increases safety, decreases the need for invasive procedures, and reduces lengths of stay.
Hospitals that support interdisciplinary rounding are more likely to rely on evidence-based practices and discourage a hierarchical culture. All team members are encouraged to work at the top of their license rather than allowing physicians to dictate how care should be delivered.
4. OpenNotes
Support the use of open visit notes. OpenNotes is an international movement that supports making healthcare more transparent and encourages clinicians to invite patients to read their clinical records. Studies have shown that by providing ready access to notes, patients and their caregivers feel more in control of healthcare decisions and are better able to identify incorrect information which, in turn, improves the quality and safety of care.
The open sharing of visit notes supports a culture that prioritizes strong patient-clinician communication, trusting relationships, and enhanced patient safety. Such an environment provides a strong foundation for the adoption of evidence-based medicine.
If your hospital would like to fully embrace evidence-based medicine, begin by fostering an environment that promotes evidence over the status quo. A shift in the organization's culture may be required, but ultimately patients–and the hospital–will benefit from the delivery of safer, more cost-effective care and superior outcomes.
About the Author
Staci Porter, MSN, RN, is a senior clinical strategist at Zynx Health. In this role, she supports the planning, development, and maintenance of clinical decision support across the care continuum. Prior to joining Zynx Health, Porter's clinical background was in labor and delivery, postpartum, lactation, and the Level II Nursery. After helping a unit switch to computerized documentation and bar-coded medication administration, she transitioned to the clinical informatics department.