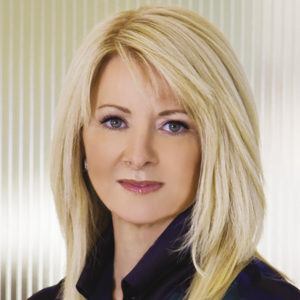 With healthcare access a perennial hot-button issue, it becomes imperative to take stock of the major shift happening among providers, one that perhaps has not dominated headlines. As America's population ages and the need for quality healthcare becomes ever more important on an individual level, new developments in health payment functionality allow for care that's truly catered to each patient according to need. This system promises to give each patient the course of care that their affliction calls for, not an all-purpose one without nuance.
Truly holistic, wellness-based medical care requires thoughtful treatment, with a payment system that recognizes the needs of each patient. The shift from volume to value in healthcare delivery incentivizes improved health, curtails the effects of chronic conditions, and follows scientifically-derived evidence of the efficacy of various treatments. This shift promises a leap forward in truly addressing patient needs while cutting unnecessary costs. Individuals in need deserve to be treated as such.
For one, the volume-to-value shift phases out the old system of "capitation," where a set amount was provided to physicians for each enrolled patient. Under this volume model, payments are made to health providers to cover all services expected within a given period of time (usually a year). A patient who has had a heart attack, for example, will be covered with the amount that their provider expects to pay to treat their cardiac issues, regardless of actual outcomes from the treatments given, or progress made in the course of the regimen.
This system emphasized quantity of care, rather than quality. Applying a set amount of money to a stricken population with only one variable in common was a convenient method and reduced certain complexities in assigning a dollar value to regimens of care. However, the drawbacks of the method are clear: doctors and hospitals are incentivized to design treatments that meet the needs of the budget they're given, rather than the needs of their patient.
Where volume-based payments, in essence, gave each doctor a budget to fill, value-based payment instead ties together outcomes, total cost, and cost efficiency as the components of a care plan. Under the value-based care model, doctors will spend as much time and resources as necessary on each patient according to their needs rather than following a predetermined schedule.
No longer will patients receive routines of care with uncertain results simply because their doctor feels compelled by economic forces to provide them. This represents the greatest benefit of the volume-to-value transition: a change in the way patients' needs are addressed. The "value" described here isn't monetary; it's about the quality of life during and aftercare rather than the quantity of money allocated for it.
The value system improves healthcare the way most processes are improved: by looking at what works and what doesn't, and sticking with the successful methods while discarding the ineffective ones. This is a major sea change in medical treatment, one with a clear, compelling urgency when taking note of the larger picture.
Thanks to developments in procedures and technology, we're now living longer than ever before, with no reversal of this trend in sight. While this is certainly a benefit for humanity, it requires greater expenditures for senior care as well as medical treatments on the whole. This creates a burden for care providers, one that requires action.
For well over a decade, experts have pointed to a need for improvement in the long-term healthcare payment system, so that the burden of medical expenses isn't translated into a burden on the entire economy. The volume-to-value shift may well be an asset to the entire national economy in addition to the benefit for patients. Streamlining payment by only allocating funds for what works, rather than what fills a pre-established care schedule, is a major leap forward in securing the financial future of our healthcare system.
This shift isn't a far-flung idea–it's already here. Nearly half of health executives, clinical leaders, and patient-facing doctors responding to a New England Journal of Medicine survey reported medium to high use of value-based payment models in their local healthcare markets. As acceptance of this new paradigm takes hold, expect these revolutionary new models to show their value in the form of lower ancillary costs and more satisfied patients.
Even with a non-majority of providers have already switched over to the new system, their peer networks are clearly making preparations for the transition. As for those that haven't yet converted, two-thirds of group practices have reported plans to hire consultants to help them prepare for the change to value-based before July 2019. In just a few years time, it's not unreasonable to imagine volume-based payments being relegated to the dustbin of medical history.
Thoughtful, comprehensive care requires thoughtful, comprehensive change. There's no shortage of justified complaints about the way healthcare is administered in this country, and the shift from a volume to value payment model represents a major step forward in fixing many real issues.
Mary Tolan is the Co-Founder and Managing Partner with Chicago Pacific Founders, an investment firm specializing in healthcare services. Prior to Chicago Pacific Founders, Tolan was the co-founder of Accretive Health (now R1 RCM), a leading provider of comprehensive end-to-end healthcare revenue-cycle management services and population health management services infrastructure and served as its Chief Executive Officer and President from November 2003 to April 3, 2013.