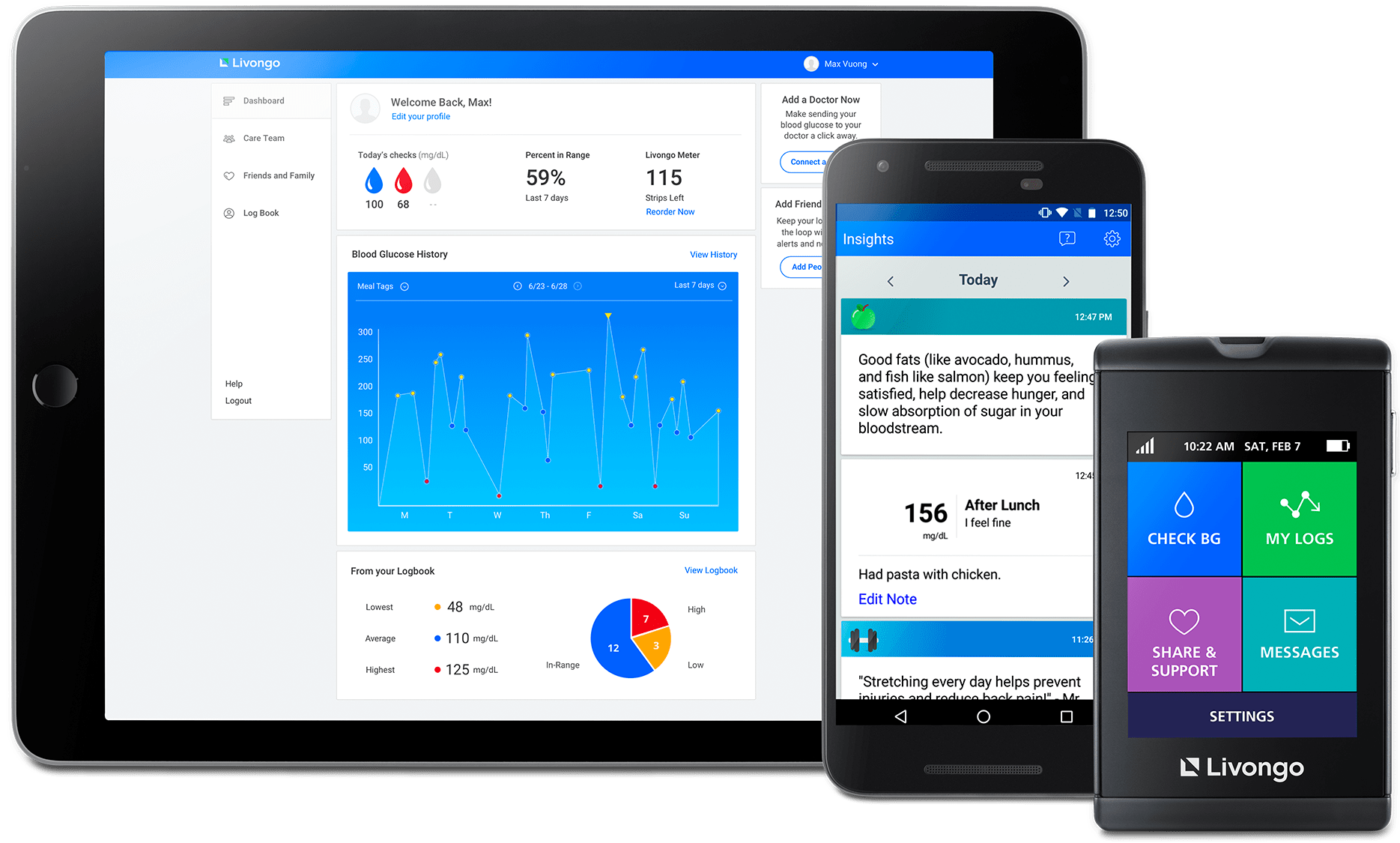 Livongo Health, a consumer digital health company empowering people with chronic conditions to live better and healthier lives, today announced that it will be the first comprehensive offering for people with diabetes to integrate continuous glucose data from Abbott's FreeStyle® Libre Pro System, a revolutionary continuous glucose monitoring (CGM) system for healthcare professionals.
Through this integration collaboration, Livongo will offer, where appropriate and prescribed, the FreeStyle Libre Pro System to its members with diabetes. This will provide members with a visual snapshot of their glucose data, known as the Ambulatory Glucose Profile (AGP), offering a clearer overview of not only glucose levels but also patterns and trends within those levels. Members also may request the AGP be shared with their personal physicians. This information allows doctors and people with diabetes to make better, personal treatment decisions.
Livongo for Diabetes drives behavior change through a combination of consumer health technology, personalized recommendations and real-time support at the point of impact. 
In order to start using the system, a healthcare professional will apply the FreeStyle Libre Pro sensor on the back of the Livongo members' upper arm. The sensor will remain in place for up to 14 days, continuously measuring glucose in interstitial fluid and recording glucose levels every 15 minutes – capturing a complete glycemic profile that informs the AGP.
In the USA, 1 in 11 people has diabetes, costing the healthcare system more than $150 billion annually. For these individuals, maintaining blood glucose in the normal range (80–180 mg/dL) is a critical part of reducing emergency department visits, hospitalizations, renal failure and other costly complications of diabetes. A recent survey of 1,527 people with type 2 diabetes found that 40 percent do not test glucose levels as frequently as recommended by their health-care professionals.
"Incorporating glucose data from the FreeStyle Libre Pro will enhance the Livongo member experience by providing personalized insights to influence behavior," said Dr. Jennifer Schneider, Chief Medical Officer at Livongo. "Teaming up with Abbott supports our efforts to leverage valuable data across the healthcare ecosystem so that our members receive the right information, tools, and support when they need it most."