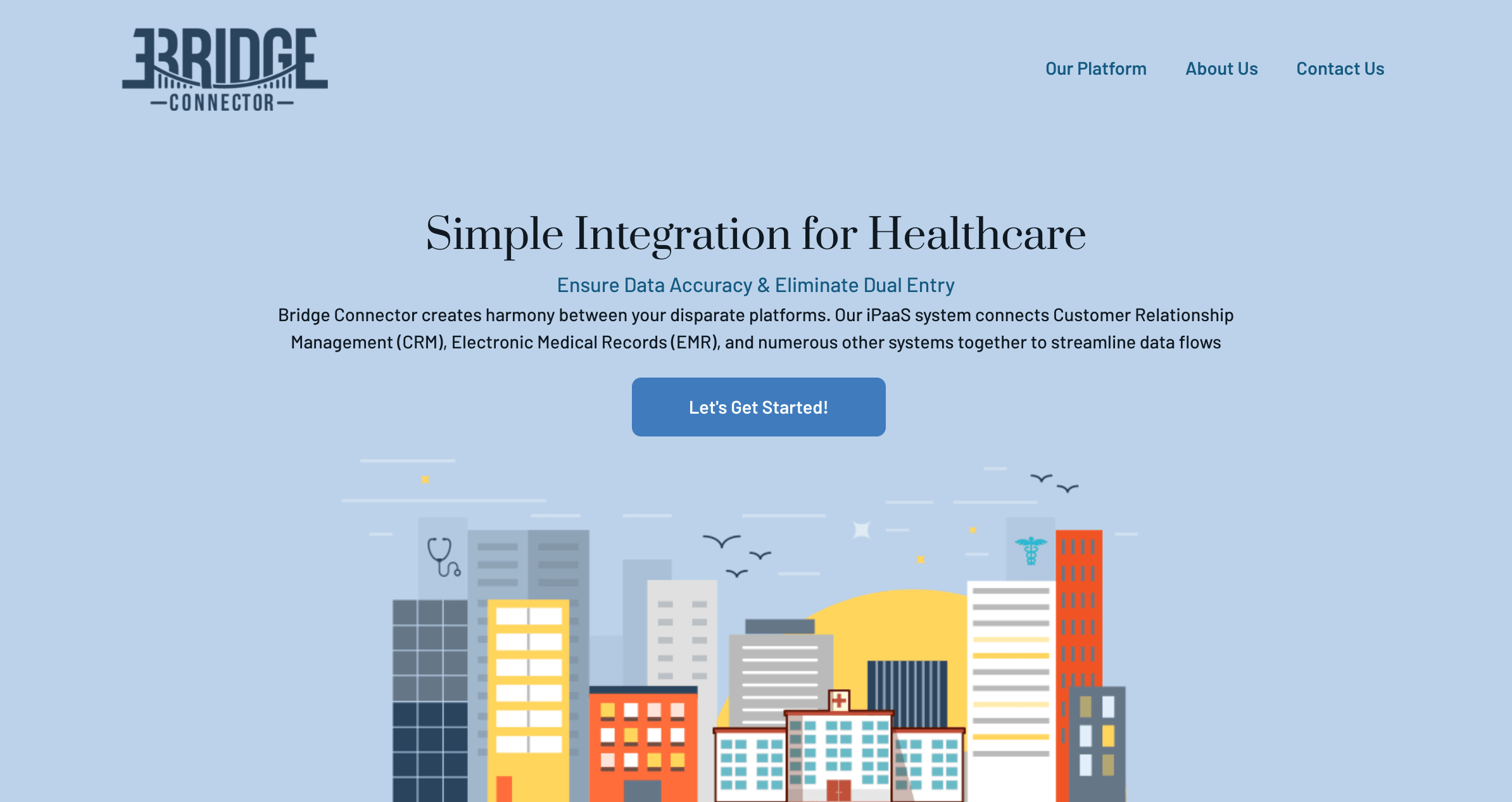 Bridge Connector, a healthcare data integration platform as a service (iPaaS) that delivers streamlined integration solutions for healthcare organizations, today announced it has raised $5.5 million in Series A funding led by Axioma Ventures LLC, following a $4.5M seed round in May 2018. The latest round brings the company's total investment to $10M in funding. The health IT startup plans to use the funding to help further expand Bridge Connector's sales, marketing, and client-services efforts, as well as accelerate the platform's growth in closing the industry-wide interoperability gap.
Integration for healthcare organizations has been a huge pain point until now because any previous integration solution was expensive, slow to deploy, and difficult to maintain. Founded in 2017 and headquartered in Palm Beach Gardens, FL (also with offices in Knoxville and Nashville), Bridge Connector is an integration platform as a Service (iPaaS) that offers a seamless, full- service integration solution regardless of the platform being used, freeing up internal IT resources. It acts as a secure pipeline between end-points, moving medical data between systems directly, without needing to store sensitive electronic healthcare information in another database.  Data is transferred through a local session using AES 256-bit encryption, and all data is cleared once the transfer is complete.
Expansion Plans
As part of their Series A investment, Bridge Connector is expanding their teams across all three offices — Palm Beach Gardens in Florida, and Knoxville and Nashville in Tennessee — from 45 employees to more than 100 developers, sales representatives, and support staff by year-end. Additionally, the startup has established strategic partnerships with some of the most prestigious names in the healthcare industry, in both customer-relationship management and electronic medical records.
Bridge Connector plans to grow their Nashville team from 20 to 80 employees, who will be moving downtown to a more than 17,000 square-foot facility at 424 Church Street, formerly inhabited by Intermedix Corp., which left earlier this year after getting acquired by R1 RCM for approximately $460 million.
"Since our initial seed investment in early June, we've been thrilled with the explosive expansion of Bridge Connector, a smart startup that we know will continue to make waves in the healthcare space, especially regarding interoperability," said Howard Jenkins, Bridge Connector's Chief Strategy Officer, former CEO of Publix Super Markets, and co-founding partner of Axioma Ventures, which also led Bridge Connector's $4.5 million seed round. "The enthusiasm for innovative healthcare standardization continues to snowball — especially from tech giants like Alphabet, Amazon, IBM, Microsoft, and Salesforce — and with Bridge Connector's mission to change the way healthcare communicates, we're especially excited to see how they'll seize this next round of funding."