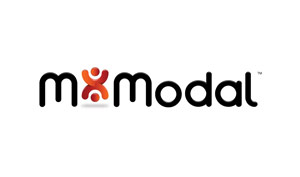 M*Modal, a provider of clinical documentation and Speech Understanding™ solutions, today announced that it continues to drive speech and AI innovation for health systems to support next-generation EHR workflows and reduce the administrative burden on doctors. These solutions work independently or are deeply embedded in the EHR by leveraging M*Modal technology to improve the quality of patient care and the clinical note.
The following are a few of the many foremost healthcare organizations that have recently chosen the M*Modal award-winning, cloud-based platform to redefine clinical workflows and drive outcomes in inpatient and ambulatory care settings.
Owensboro Health: Having partnered with M*Modal for the Company's superior AI-powered speech platform with integrated CDI (Clinical Documentation Improvement) solutions, Owensboro Health is focused on supporting its physicians with smarter documentation tools. "M*Modal's demonstrated higher performance in our Citrix environment, commitment to innovation and true partnership, and development relationship with Epic were critical to our decision making," said Dr. David Danhauer, CMIO of Owensboro Health. "Additionally, M*Modal Computer-Assisted Physician Documentation (CAPD) is a game changer, seamlessly engaging our physicians early in the process with proactive clinical insights delivered at the point of care."
Spectrum Health: Upgrading from competitive products, Spectrum Health teamed up with M*Modal to implement a unified and progressive documentation strategy for enterprise-wide impact on patient care delivery. "We are pleased to innovate with M*Modal and Epic by piloting Epic's Haiku Voice Assistant powered by M*Modal's leading-edge speech and AI technology, which is extremely important to a successful functioning assistant," said Dr. James Schweigert, CMIO of Spectrum Health. "With this, we move toward an increasingly ambient physician documentation experience so that doctors can more naturally and easily interact with both the patient and the patient record, improving both patient and physician satisfaction."
WVU Medicine West Virginia University Health System: To progress from legacy voice recognition to an innovative clinical documentation platform, WVU Medicine chose M*Modal to drive EHR adoption with a market-leading solution suite that would reduce the administrative burden on over 1,500 physicians. "We have achieved significant adoption of speech recognition in our hospitals and affiliated clinics in a very short time. The M*Modal real-time natural language understanding (NLU) technology improves chart documentation by bringing CDI to the front-end physician workflow in Epic," said Dr. David Rich, CMIO of WVU Medicine. According to Dr. Eric Lowden, OB/GYN specialist at WVU Medicine, M*Modal also delivers noteworthy value in the ambulatory care setting: "M*Modal Fluency Direct® has been transformational for EMR documentation in my practice, without question improving workflow efficiency and productivity." 
Yale New Haven Health: Partnered with M*Modal for AI-powered front-end speech with transcription and virtual scribing services as well as CDI and HCC (Hierarchical Condition Category) management solutions, Yale New Haven Health is exploring several enterprise-wide clinical applications of the M*Modal EHR-integrated technology. "M*Modal is a great partner, who brings continuous innovation to both our front-end and back-end processes through one technology platform," said Dr. Allen Hsiao, CMIO of Yale New Haven Health. "M*Modal remote scribes working within Epic help us pave the way to a totally automated virtual assistant using conversational AI. We've also integrated M*Modal NLU technology with Epic's Slicer Dicer to help researchers identify patient populations from data which can only be found in clinical free text."
 "We are humbled by such success of our valued clients and are grateful for their continued support as we accelerate innovation in AI-powered virtual assistants with a conversational interface to enhance next-generation EHR workflows and fulfill our mission of creating time to care for physicians," said Michael Finke, President of M*Modal.