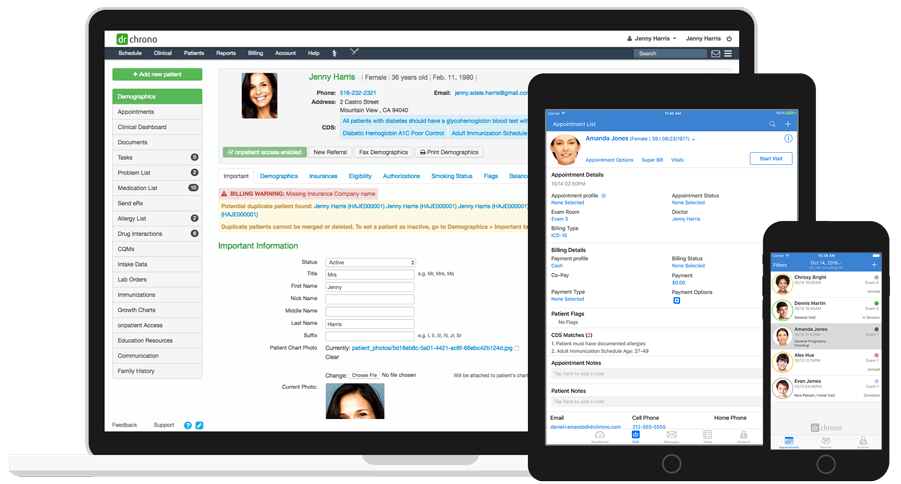 DrChrono Inc., the company enabling the medical practice of the future, today announced a new partnership withCollectly, a fellow Y Combinator company that streamlines the billing and collection process for healthcare companies.
Collectly digitizes paper bills and works with practices to send patient billing statements and collection notices electronically via text or email.  Within the message is a link for patients to go straight to a patient portal to see their statement and instantly make a payment, or get more details and questions answered about their bill.  The portal provides answers to commonly asked questions about deductibles, co-insurance, and coverage, as well as Live Chat, where billing experts can answer specific questions about a patient's insurance, how the bill correlates with a patient's insurance plan, as well as options for building an approved payment schedule.
DrChrono EHR/Collectly Integration 
Collectly built on the DrChrono API and is now available in the DrChrono App Directory. Practices using DrChrono's platform can now connect Collectly, with Collectly offering patient billing and collections through an automated, electronic process.  For practices, this is a major time saver, as many hours are spent each week by staff chasing down patient payments by phone.  Practices can increase revenue by making the billing and collection process smooth for patients.   Collectly's data shows that 69% of patients view bills the same day it is sent out through Collectly's system, and on average, practices see a 47% improvement in patient collection.