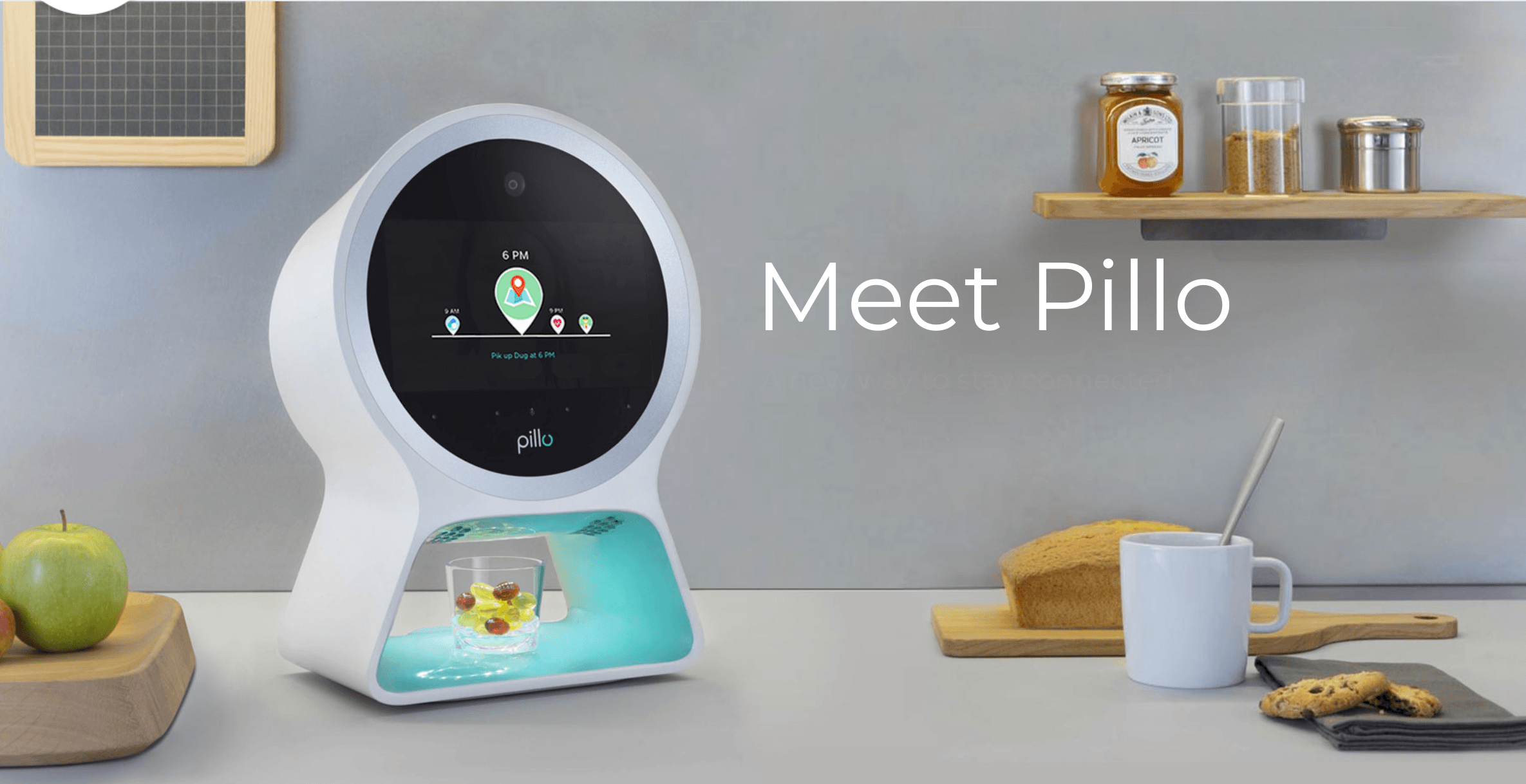 Hackensack Meridian Health, today announced it has invested in Pillo, an AI-powered home care robot companion that empowers patients to better manage their health at home, connecting them to caregivers and family members. The investment marks the first product funded through Hackensack Meridian Health's $25 million innovation program to support the improvement of health care delivery. The health network's novel incubator has vetted many products and strategies to streamline care delivery, reduce infections, lower hospital readmissions and help patients partner in their care with physicians.
Together, the Pillo Health team and experts from Hackensack Meridian Health will now look to identify novel use cases for the technology within the hospital system and develop a pilot and commercialization roadmap to bring Pillo to market.
Boston-based Pillo Health, a leading in-home digital care management company, created Pillo to serve as a medical hub in the home. Sitting on a table or countertop, Pillo's AI-powered capabilities are built on the Orbita platform reminds people to take medication at the appropriate time, dispenses their medications, digitally coordinates prescription refills and connects individuals in their homes with physicians, caregivers and loved ones.
One of Pillo Health's primary goals is to support improvements in medication compliance. Prescription noncompliance adds a huge financial burden to the U.S. healthcare system, costing billions of dollars per year, according to the federal Centers for Disease Control and Prevention. Hospital admission rates increase for non-adherent patients with chronic illness by up to 69 percent, according to the CDC.
For example, Pillo can alert a family member if an elderly relative misses a medication dose. Pillo can also connect a patient or family member with a physician via videoconference and provide an on-screen display of essential medical data as obtained from the patient's electronic medical record.
"Innovation is in our DNA at Hackensack Meridian Health,'' said Andrew Pecora, M.D., president of physician enterprise and chief innovation officer. "This first project funded less than a year after launching our ideation center is a major achievement to improve health care.''
Innovation Center Background
Hackensack Meridian Health joined with the New Jersey Innovation Institute, an affiliate of the New Jersey Institute of Technology, bringing together engineers, scientists, health care experts and others to launch innovations to improve health care delivery. Hackensack Meridian created an Innovation Center where aspiring companies present their concepts to the center's ideation group. Those deemed ready are presented to the "Bear's Den" group of Hackensack Meridian's  Innovation Center to decide on investment.
The best ideas have reached the Bear's Den, a panel of experts headed by Dr. Pecora and including venture capitalists, a patent attorney, medical and financial experts, and Hackensack Meridian Health Co-CEOs Robert C. Garrett and John K. Lloyd. Through investments from the $25 million fund, the network will help bring exceptional innovations to market.