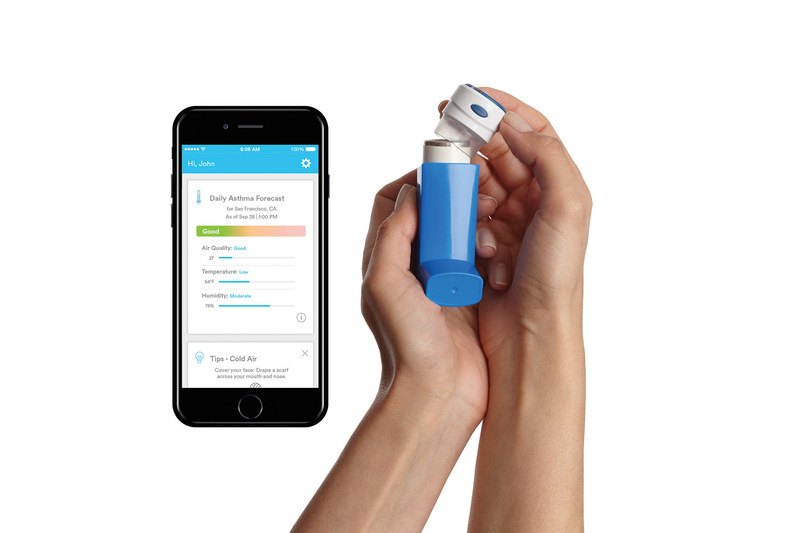 A new peer-reviewed study published in the Journal of Medical Internet Research mHealth and uHealth demonstrated high levels of patient satisfaction with Propeller Health's smart inhaler for asthma management. Although digital health tools are increasingly recognized as effective in improving clinical outcomes such as asthma control and medication adherence, few studies have assessed patient experiences and perception of value.
"I was never sure how often I used my rescue inhaler. When my doctor asked, I could not give him an accurate response, and now I can," reported one study participant.
The goal peer-reviewed study to evaluate patient satisfaction, perception of usability and value, and desire to continue after 12 months of using a digital health intervention to support asthma management.
Study Overview
Participants were enrolled in a randomized controlled study evaluating the impact of a digital health platform for asthma management. Participants used Propeller's FDA-cleared digital medicine for asthma to track medication use and accessed their information. Propeller sends medication reminders and reports on when, where and why a patient might be experiencing symptoms based on their use of rescue medications.
Electronic surveys were administered to intervention arm participants aged 12 years and older after 12 months of use. The survey focused on asthma control, patient satisfaction with the sensor device, and perception of the usability and value of the digital health platform through closed-ended and open-ended questions.
Key Findings/Results
Overall, 79 percent of the respondents were "very satisfied" and 20 percent were "somewhat satisfied" with the Propeller system. The study also found that 93 percent of respondents expressed satisfaction with the reports from Propeller detailing when, where, and why they might be experiencing asthma symptoms. 72 percent of respondents reported interest in continuing to use the Propeller system beyond the trial, which took place from 2012 to 2014 at Dignity Health.
"I have used Propeller for more than five years now in my clinical practice, and it has changed how I care for my patients," said Dr. Rajan Merchant, a specialist in allergy, asthma and immunology medicine with Dignity Health and lead author of the study. "It allows me to have real conversations with my patients, tailor their therapy, and focus on the patients that need the most attention. It makes me and our clinic staff more effective at and satisfied with our jobs, which results in more satisfied patients."