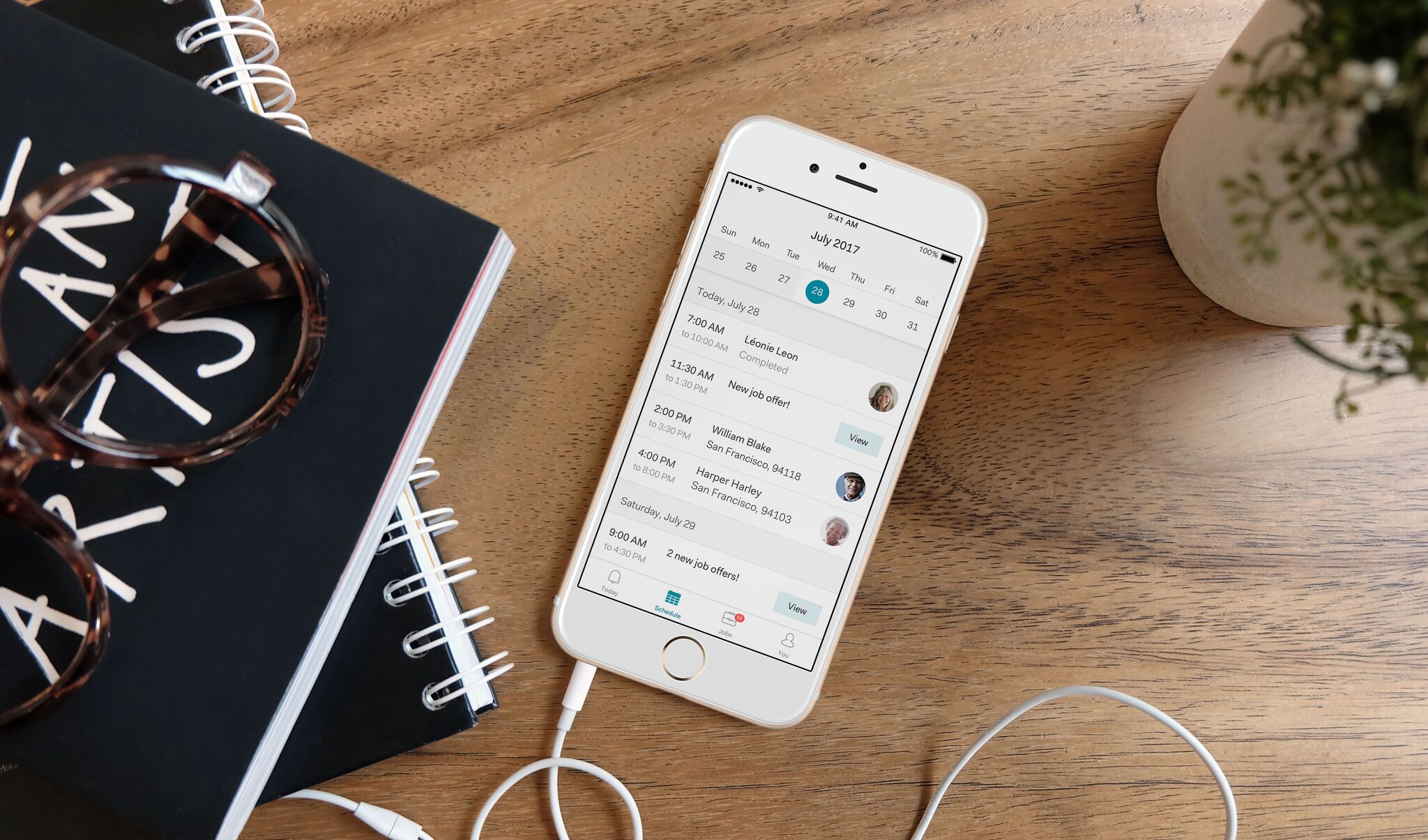 Honor, an in-home care startup has raised $50 million in Series C funding  led by Naspers Ventures, with participation from existing investors, bringing the company's total funding amount to $115 million. The latest round comes as the larger healthcare industry is increasingly recognizing non-medical home care as a vital component to value-based care. In April, the Centers for Medicare and Medicaid Services announced that Medicare Advantage plans will be able to cover non-medical home care services as a supplemental benefit starting in 2019.
Founded by serial entrepreneur Seth Sternberg in April of 2015, Honor connects consumers with in-home caregivers, seniors and their families. Honor gives seniors what the startup calls an Honor Frame, which lets them know who the caregiver is and when he or she is arriving. Caregivers are screened and matched to seniors based on their expertise, and families are able to see who took care of their family member and what activities they did, as well as how long the caregiver was at the home. One-hour visits start at $25 dollars per hour with no long-term contracts.  
The in-home startup plans to use the funding to support the rapid expansion of the Honor Care Network, a first-of-its-kind national network of home care agencies and other providers.he Honor Care Network gives home care agencies access to more caregivers, cutting-edge technology, and a complete support operations solution. Honor handles all caregiver recruiting, payroll, billing, insurance, legal, and compliance issues for its partners. The technology platform helps agencies schedule care more easily and have greater visibility into patient care.
By reducing the day-to-day back office challenges of running an agency, owners have more time to focus on growing their business, supporting their clients, and delivering the best care experience. Honor recently added seven home care agency partners to its Care Network and is actively seeking partners in new and existing regions within California, Texas, and New Mexico. Honor Care Network Partners also benefit from our coordination with organizations throughout the care continuum, including insurers, hospital systems, and continuing care providers that offer additional opportunities to serve new clients.
"We started Honor to give our parents the care they need to remain as independent as possible," said Seth Sternberg, CEO of Honor. "As we grew, we quickly saw that the best way to care for older adults at scale is to partner with local agencies and empower them, which is why we launched the Honor Care Network. We've seen remarkable progress so far and are excited for the next level, creating the largest, most-informed team of agency partners and caregivers ever assembled."