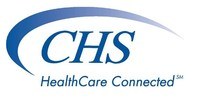 Complete HealthCare Solutions, Inc. has announced the acquisition of PDQ Billing Services, Myrtle Beach, South Carolina. Founded in 1993, PDQ Billing Services provides revenue cycle management and credentialing services to the ambulatory healthcare segment. 
Complete HealthCare Solutions, Inc.'s offering includes a robust set of clinical and financial solutions supporting the full scope of care delivery processes — including Revenue Cycle Management Services, Credentialing, Patient Pay Solutions, Lytec and Medisoft (PM software) UnifiMD (EHR solution); Updox (Patient Portal and Engagement), and Rcopia4 (DrFirst Erx).
This strategic acquisition further advances Complete HealthCare Solutions' strategy to offer a single source for the most comprehensive, high performing Revenue Cycle Management services and health information technology solutions. Complete HealthCare Solutions, Inc. delivers industry-leading RCM services including lowest days in A/R, superb denial management and clean aging, resulting in increased practice revenue.
"This transaction is expected to directly benefit our existing clients and the PDQ Billing Service clients and team members we'll welcome to our family. Complete HealthCare Solutions, Inc. is a critical strategic partner to thousands of private provider practices and healthcare organizations and our highest priority is to successfully meet their needs, allowing them to focus on healthcare