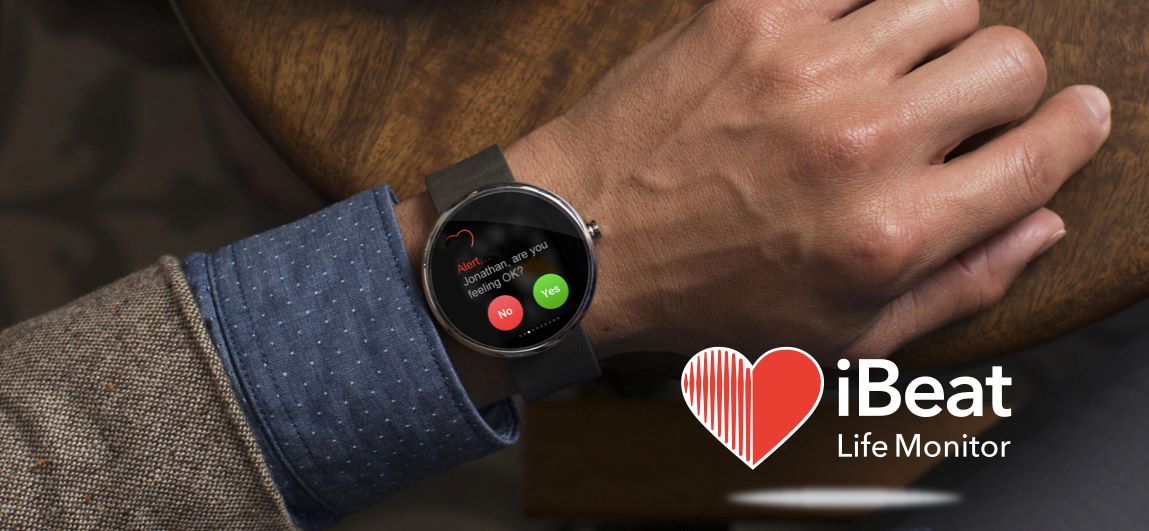 iBeat, makers of the heart monitoring smartwatch wearable that perpetually monitors and detects cardiac arrest, heart attack, and atrial fibrillation has closed another $5.5 million in seed funding, bringing to the total funding round to $10 million. The second tranche of funding includes new investors Kairos, 8VC, City Light Capital, Plug and Play Ventures, ChinaRock Capital Management, as well as angel investors Tony Robbins, Josh Kazam, Shlomo Ben-Haim, Dr. Fred St. Goar, and Dr. Uma Valeti.
iBeat has spent the past two years building and validating its sensor-packed 'Heart Watch' – an everyday watch that continually monitors a user's heart rate, blood flow and oxygen levels. Similar to your average medical alert system for seniors, in the case of a life-threatening emergency, iBeat's heart monitoring smartwatch will instantly alert the user by asking if he or she is O.K. If they reply 'no' or don't respond within five seconds, the smartwatch alerts their loved ones, and emergency responders in real-time, helping ensure immediate care delivery and potentially saving the user's life. Additionally, loved ones can receive weekly and monthly updates on a user's health via the cloud-based platform.
The startup plans to utilize the funding to bring their product to market in July, as well as double the team on Marketing, Engineering, and Operations in San Francisco. The company is currently taking pre-orders for its lifesaving Heart Watch and will begin shipping in early summer.
"Our syndicate of investors is arguably the best in the valley," said Ryan Howard, founder and CEO of iBeat. "We're thrilled to see such high-caliber, top-tier funds care about investing in companies that not only provide financial return, but also have an immense positive social impact on the community and in people's daily lives. These are the funds we care about – ones that enable startups like iBeat to change the world for the better."