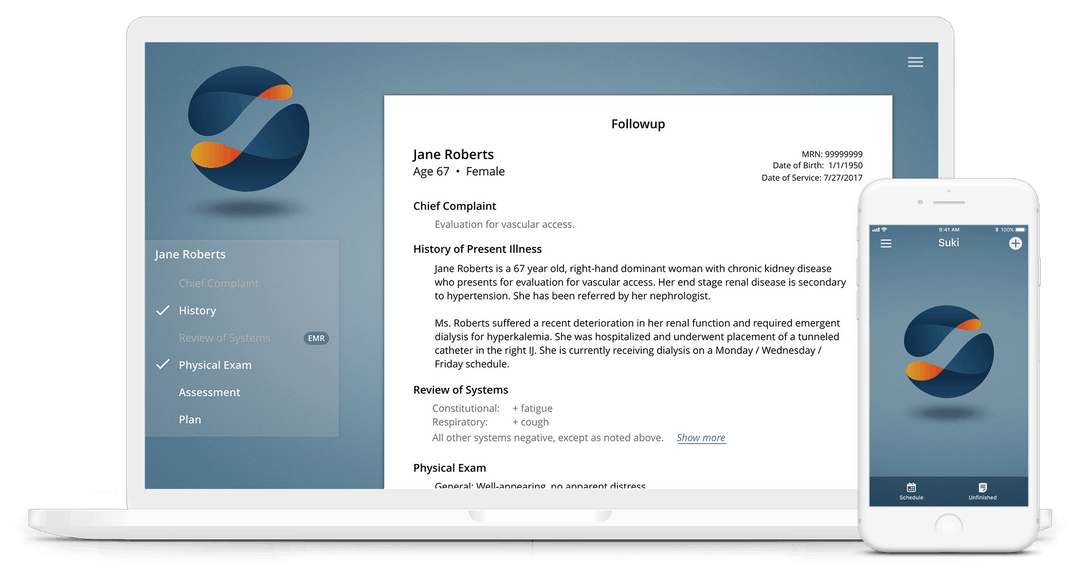 Suki, an n AI-powered, voice-enabled digital assistant for doctors that lifts the burden of documentation has raised $20 million that comes from a Series A round led by Venrock with participation from First Round and Social Capital, as well as individual Googlers and angels, Nat Turner of Flatiron Health, and Marc Benioff. Venrock also led the seed round.
Founder by former Google and Salesforce executives Punit Soni and Karthik Rajan, Suki's AI-driven voice-enabled digital assistant for doctors alleviates administrative work like medical charting in electronic health records (EHRs), Suki enables doctors to focus on what they love: taking care of patients. 
To date, Suki currently has 12 active pilots within internal medicine, ophthalmology, orthopedics, and plastic surgery practices in California and Georgia. In these practices, Suki is used five days per week across three different EHR systems – with preliminary results showing Suki cuts the amount of time physicians spend on medical notes up to 60 percent – leading to better notes and happier doctors. By way of comparison, on average, for every hour of direct clinical facetime with a patient, physicians spend nearly two additional hours on medical paperwork.
Suki not only improves the accuracy of the data it captures, over time, it can search and retrieve patient data like imaging files. Additionally, it will be able to distill a doctor's conversation with a patient into an actionable plan, based on the doctor's known preferences and clinical practice guidelines. The doctor can tell Suki, "I'm concerned this patient has the flu," and Suki will take the initiative to document the conversation in the proper format, with a proposed plan of care based on the way that doctor typically treats a patient with suspected flu. And if the doctor prescribes medication, Suki will stage and route the order through the health record system. 
"AI is changing the world around us, and it's about time that it does the same for health care," said Punit Soni, chief executive officer and co-founder of Suki. "Doctors are spending too much of their day focused on paperwork and not on patient care, leading to an alarming rate of doctor burnout. With Suki, we have created a solution that is personalized to each doctor, inexpensively scalable, and easy to implement to make your work day easier. It's like having an assistant in the exam room with you who knows how you practice."