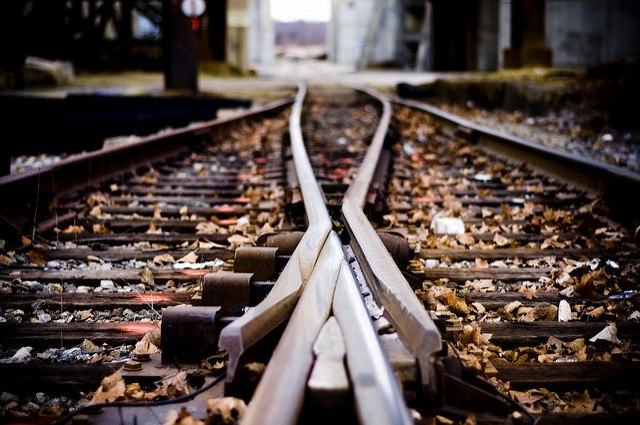 At a moment when consumer technology giants Apple, Amazon and Google are poised to put heavy footprints on the healthcare technology environment, new reports of patient dissatisfaction with current hospital EHR solutions seem to be paving the way. This confluence of developments may be the perfect setting for the next major disruption in our industry, a scenario that many hospital leaders, physicians and health tech vendors won't relish. But many consumers will, especially those under 40. Here's a startling preview of what may be in store for all industry stakeholders.
Unlike other sectors such as manufacturing and finance, the healthcare industry has never taken well to technology-based change. Think HIPAA — a yawn today, but fiercely opposed throughout most of the early 2000's by almost everyone in healthcare. Think Meaningful Use — a simple and logical concept that morphed into a bitterly resented multi-phased and complex restructuring of EHR usage over several years. The monkey wrench of ICD-10 adoption was then thrown into the mix but despite vehement battles, the industry only succeeded in getting minor deadline delays.
Despite these strenuous and expensive efforts to improve healthcare and cut costs through modernization of healthcare information systems, a new Black Book survey has found that most consumers are unhappy with the results. They have little patience with the lack of hospital interoperability, incorrect billing and poor or no access to scheduling and results. 88 percent of those under the age of 40 aren't happy with the technology hospitals are using, primarily because of how their hospitals use it.  84 percent are seeking the most technologically advanced healthcare providers they can find. "Patients expect and want to interact more with hospitals through digital channels like email, apps and social media rather than interacting on a traditionally personal level with clinical and financial back office staff," according to Black Book. But 78 percent of hospitals responding to the survey say they have not prioritized or budgeted for improvements in patient engagement, interoperability or patient communications in 2018.
The federal government was the perpetrator of the painful "Big 3" modernization disruptions, HIPAA, Meaningful Use and ICD-10, that many healthcare stakeholders remember as nightmare times. But now it appears the next big disruption won't originate with the big bad CMS.
Instead, one or more of our population's favorite tech giants — Apple, Amazon, and Google — are likely to take over the challenge.  Yes, the folks who help us write our emails, take selfies, provide us our music and TV, sell retail merchandise worldwide, speak to our thermostats and give us games to play. They want to disrupt healthcare big time.
Their timing couldn't be better as far consumers are concerned. Here's a picture of some of the initiatives on the front burners of Amazon, Google and Apple. Traditional healthcare IT vendors should take heed.
———————————————–
Amazon:
In January, Amazon announced it is collaborating with  Berkshire Hathaway (led by Warren Buffet) and JPMorgan Chase to build a non-profit technology-focused healthcare company. The new company intends to take a fresh approach to technology solutions that will provide the founding companies' U.S. employees and their families with simplified, high-quality and transparent healthcare at a reasonable cost. The group believes that by putting its collective resources behind the country's best talent it will check the rise in health costs while enhancing patient satisfaction and outcomes.
While no specifics were outlined in the announcement, it seemed likely that the group's initial focus on their own employees' healthcare would be a first step toward impacting our population as a whole, a feat that these wealthy organizations are large and tech-savvy enough to accomplish. Certainly the financial market thinks so; healthcare stocks took a quick near- 5% dive on hearing the news.
The aggressive and inventive Jeff Bezos has relentlessly moved into new and disparate markets with great success, and has already altered healthcare infrastuctures dramatically with Amazon's highly popular cloud services.  Amazon has many of the core competencies needed to compete in healthcare including a massive distribution infrastructure, strong technology base, robust data analytics capability, and highly talented executive and technical teams.
Google:
A new report by CB Insights outlines Google's several recent forays into healthcare that indicate a long-term commitment. Through its various divisions, Google is parlaying its broad artificial intelligence capabilities to address various diseases with an approach centered around data generation, using AI for disease detection and disease/lifestyle management. It is working on detecting diabetic retinopathy and combating heart disease, Parkinson's disease, and multiple sclerosis; and is looking to tackle COPD, cancer and behavioral health diseases. The report indicates that Google is considering the use of artificial intelligence through products like Google Home to explore patient-facing health assessments.
Google also has partnered with Johnson & Johnson to build a surgery platform that ties together robotics, data analytics, visualization and more. It is moving into the realm of interoperability solutions with its acquisition of Apigee, to help build healthcare APIs using FHIR. It is pushing its Google Cloud platform and G Suite for healthcare businesses and is developing its own datasets for integration with various external research. "In short, Google seems to be going after the healthcare space from every possible angle," the CB Insights analysis notes. The breadth of initiatives is wide, but if even if only one or two are successful, it looks like Google will stay in it to win it.
Apple:
Apple, which has already made the use of IOS devices ubiquitous in healthcare organizations, has announced various other avenues it is taking to conquer the healthcare industry. On the consumer side, it wants to move beyond wellness apps and devices, and bring medical records to the iPhone. At Apple's February annual meeting, Tim Cook enthusiastically reported on its Health Records solution that was still in beta. About a dozen major hospitals, including Johns Hopkins Medicine, Cedars-Sinai, Penn Medicine, and Geisinger Health System had signed up for it. Since then, 27 additional top-tier hospitals have agreed to launch the service, including Partners Healthcare, Stanford Medicine, Scripps, Ochsner Health, Vanderbilt and Duke University. Using HL7's FHIR (Fast Healthcare Interoperability Resources) specification, the feature aggregates existing patient-generated data with data from the user's EHR, if he or she is a patient at a participating hospital. Users will be able to see their patient history as well as information now only available in EHR patient portals, like lab results, hospital data updates and more.
Apple is also focusing on its own employees via brick and mortar, with plans to open two company clinics that would deliver "a world-class healthcare experience." The medical centers will have a holistic orientation, staffed by physicians and lab technicians but also exercise specialists and care navigators. Population health and preventive care will be the guiding principles, intended first and foremost to drive down costs by helping employees stay healthy before they find themselves needing disease treatment.
A side note: Apple is thinking ahead to potential regulatory issues. It wisely is collaborating with the FDA for a pilot program to help the agency find solutions for regulating lower-risk digital health products.
———————————————
The potential disruption of healthcare by any of these consumer giants is far from real, but the prospect has gone from talk to significant road-mapped investments and other actions over the last year. 
Many naysayers feel that it is nigh impossible for outsiders, no matter how large and accomplished, to make a big dent in the $3 trillion industry. "There are some good reasons why healthcare has resisted disruption from the outside," Larry Levitt at the Kaiser Family Foundation told Vox earlier this month. "It operates in a highly regulatory environment. There are complex interactions between insurers, consumers, and health providers that you really don't see in other industries." There also are billion-dollar EHR vendors and thousands of other healthcare technology companies that already own the industry through their specialized knowledge, experience and multi-year contracts.
Still, our consumers — our patients —  are fed up with rising costs, clunky access to caregivers, few patient care improvements, unhelpful portals, and a severe lack of interoperability that translates into time-wasting redundancies like duplicate testing, repeatedly filling out the same old paper forms, and worst case, critical delays in receiving the right medical care.  They are the consumers who are accustomed to instantly and easily doing almost anything online — banking, purchasing, bill-paying, communicating, researching, reading, news checking, making reservations, and getting auto-routed to destinations. Though today's multitude of tech-based business and social conveniences are an extraordinary new phenomenon to pre-millennials (roughly those over 40), they are a given for anyone younger. The latter expect and even demand fast, sophisticated tech-based services and products, and guess who is already providing it to them? Apple, Amazon and Google.
Guess who are still running most traditional healthcare organizations and vendors? Pre-millennials. Over 40. Many, including hospital C-suite leaders, have trouble just keeping up with their smartphone upgrades.  Their millennial children are using Apple Pay for mocha lattes. At least 39 major hospital systems — including the best of the best — are already taking due note of the potential sea change ahead via their signing on for Apple's Health Records solution.
Instead of laughing off the idea that an Amazon or Apple or Google could start reshaping healthcare delivery, why not get inspired? Maybe a good start would be a little IT re-prioritization with a significant investment in the patient experience and the pesky problem of interoperability.
D'Arcy Guerin Gue is a co-founder of Phoenix, with over 25 years of experience in executive leadership, strategic planning, IT services, knowledge leadership, and industry  relations —  with a special focus on patient engagement and federal compliance issues.