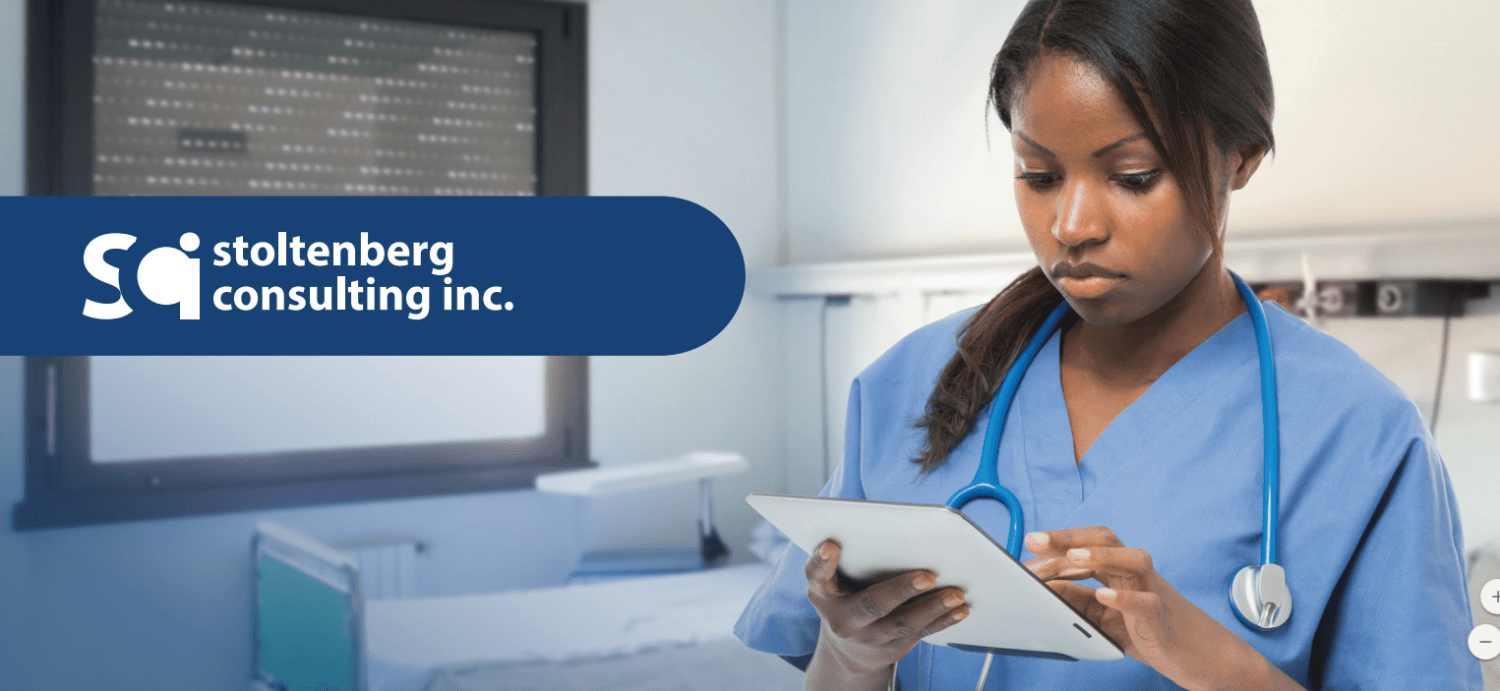 With true implementation beyond a system go live, optimizing IT/EHR performance (32 percent) and overcoming IT staff shortages (31 percent) were cited almost equally as the most significant challenges in 2018, according to the sixth annual Health IT Industry Outlook Survey conducted by Stoltenberg Consulting Inc. The report reveals 40 percent of health IT leaders rated measuring improvement in patient care quality as the top business objective in 2018, followed by identifying areas of cost reduction (32 percent).
Conducted during HIMSS18 in Las Vegas, more than 300 survey participants represented practice management, project management, director and c-suite roles across a comprehensive spectrum of provider facilities, including health systems, standalone hospitals, physician practices and other ambulatory care facilities. IT professionals led survey participation (40 percent), while executive/C-suite leaders followed closely behind (30 percent).
Other key findings from the report include:
EHR Adoption
– While EHR adoption is nearly universal across the country, clinical application and implementation support (32 percent) remains the top 2018 IT outsourcing request, followed by IT service desk (28 percent) and financial application/system support (15 percent).
Underprepared for MACRA
– As healthcare organizations jockey for operational efficiency in the competitive transition to value-based care, they note struggle to align reporting priories with practices.
– Forty percent of survey participants reported feeling underprepared for year 2 of the updated Medicare Access and CHIP Reauthorization Act (MACRA) rule, while only 12 percent indicated they are very prepared.
Embracing Advanced Technology
– Survey results also highlighted organizations' move to embracing advanced technologies as survey respondents identified artificial intelligence (39 percent) as the biggest health IT industry topic for 2018, followed by cybersecurity (25 percent) and blockchain (20 percent).
"Inundated with data, healthcare organizations need to look at the full picture of patient care for more proactive decision making and business management," said Joncé Smith, vice president of revenue cycle management at Stoltenberg Consulting. "Provider IT departments cannot just gather data for the sake of collection. They need to look for trends to identify areas of workflow improvement and end-user education to streamline coordination across the entire continuum of care."