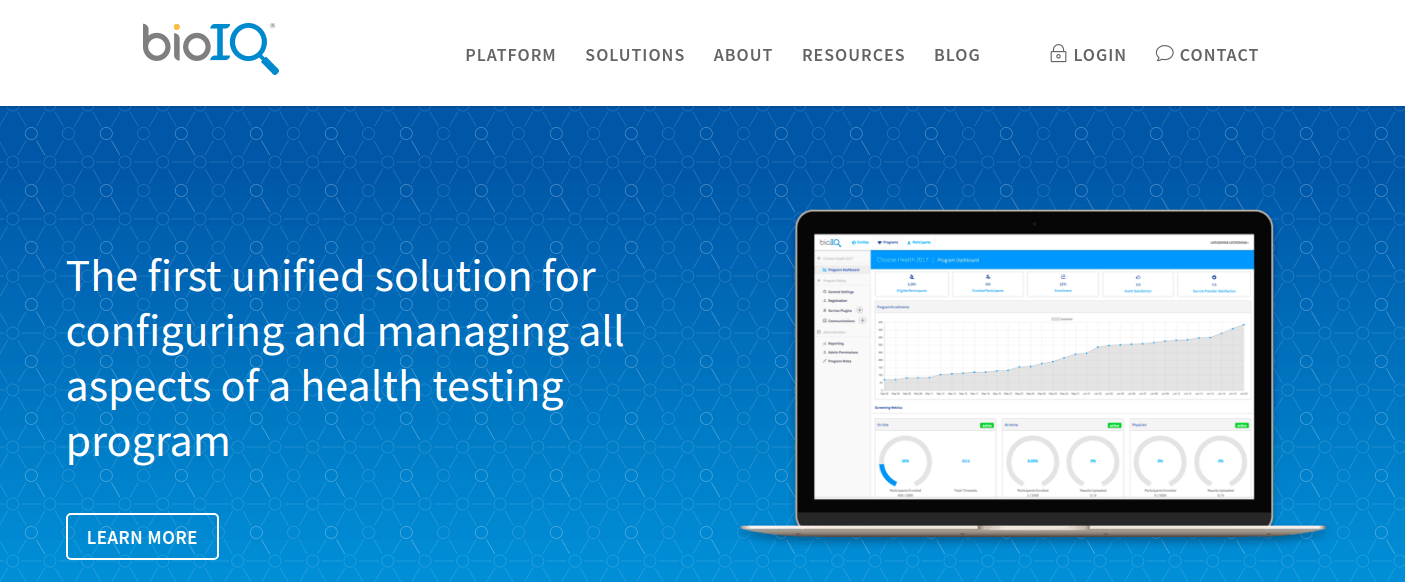 BioIQ, an Atlanta, GA-based platform for population health measurement has raised $26.5M in funding led by HealthQuest Capital, with participation from Arboretum Ventures and select insiders. The company will use the funds to to expand its reach into new markets and accelerate product growth and innovation. The company plans to use the latest round of funding to expand into new markets and accelerate product growth and innovation.
Founded in 2005 by Justin Bellante, BioIQ provides tools that simplify onsite and at-home health testing programs, help organizations understand population health risks, and motivate participants to take action to prevent and manage chronic conditions. BioIQ works with some of the largest health plans, employers and health service providers in the nation, as well as a network of retail pharmacies, laboratories and accountable care organizations.
The BioIQ Platform provides tools for orchestrating health testing programs and biometric screening events across multiple vendors, as well as multi-channel communication tools for engaging and motivating participants at every step of the way. It also provides a means to intervene when risks for chronic conditions are found — with a unified solution for keeping at-risk populations up-to-date with health testing, along with data analysis for managing risks and resources for people.
Key features of the platform include:
Administrative Console: Create, customize and manage at-home, onsite and remote screening programs, all from a central location. Send communications and reminders to participants, track program progress, and analyze results at both the individual and participant levels, so you can intervene quickly and gain meaningful insights.
Participant Portal: Provide a seamless participant experience with a customizable portal that is accessible on any device. Provide participants access to appointment scheduling and a screening results dashboard where they can quickly view results and track year-over-year progress.
BioIQ HealthSync: BioIQ partners with clinical staffing companies to facilitate seamless onsite screening events with BioIQ HealthSync for iOS and Android tablets. Clinicians use the secure, HIPAA-compliant app to manage the events, record and instantly upload biometric results to the BioIQ Platform, and provide customized follow-up recommendations based on results.
"BioIQ is committed to helping all people understand their health risks and connect to personalized interventions. Our intelligent technology fundamentally changes how individuals navigate the national healthcare system, resulting in greater convenience, improved access, higher quality outcomes and reduced costs," said Justin Bellante, CEO, BioIQ. "This capital gives us additional resources to strengthen and expand the value of our solutions to clients, further helping them drive the shift to value-based care."