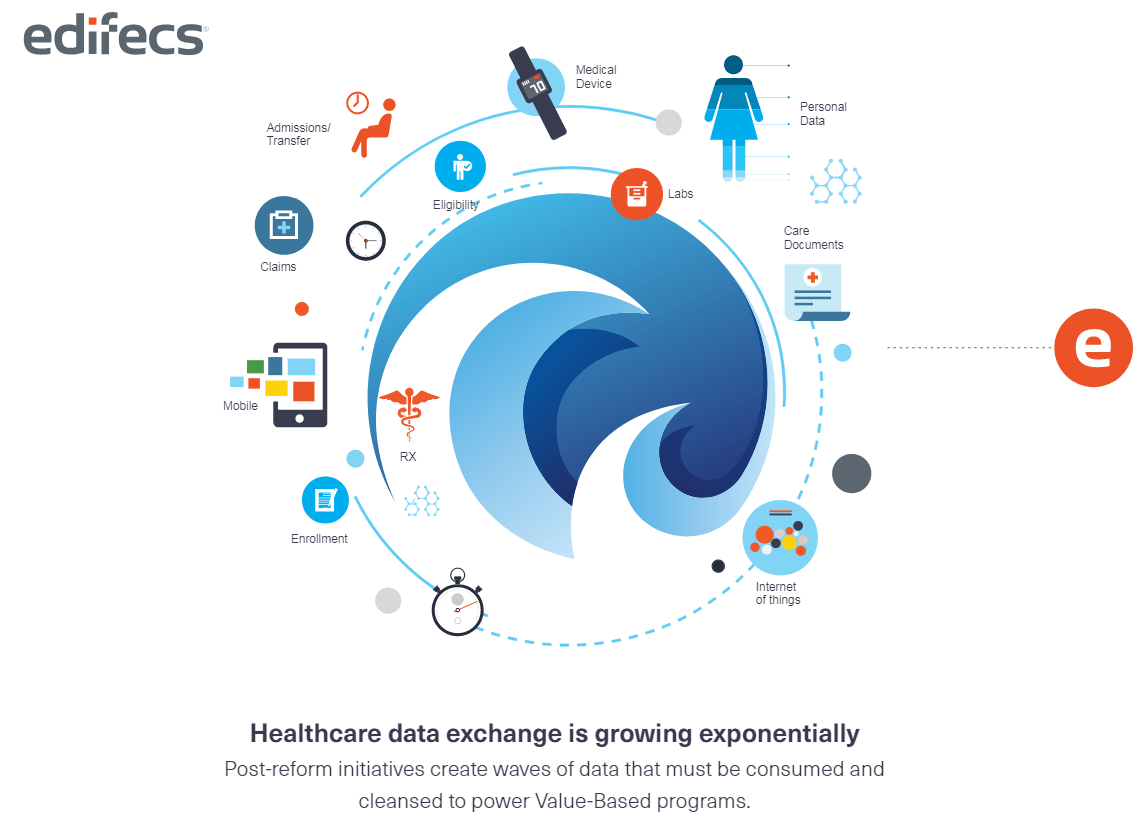 Edifecs, a global health information technology solutions company, today announced the availability of its Encounter Management solution for small and mid-sized Managed Care Organizations (MCOs) and Medicare Advantage Organizations (MAOs). The Encounter Management software-as-a-service (SaaS) model helps health plans facilitate the encounter data submission process in the transition from Risk Adjustment Payment System (RAPS) to the Encounter Data Process System (EDPS) with no infrastructure footprint.
The solution is delivered in as a software as a sevice (SaaS) in order to be cost-effective for small and mid-sized MCOs and MAOs. These types of health plans are faced with added operational complexity and potential revenue leakage due to strict encounter data submission requirements and constantly changing rules published by CMS and State Medicaids. Subject matter expert staffing challenges, infrastructure limitations, and budgetary constraints often increase encounter submission and reconciliation delays and prioritization.
With Edifecs' deep domain expertise, its SaaS-based Encounter Management solution for small and mid-sized health plans provides MAOs and MCOs with demonstrable cost savings, operational efficiencies, streamlined compliance with State and CMS standards, encounter reconciliation, business continuity and accurate risk-adjusted revenue fulfillment.
Other top features include:
– Assurance that the most revenue-impactful encounters are corrected and re-submitted through prioritized exception management workflows for submission timeliness
– Built-in business rules and compliance edits to perform validations and ensure accuracy resulting in acceptance rates surpassing 99 percent
– Comprehensive Reconciliation dashboards to review and achieve highest possible submission completeness
– Consolidation of encounter operations for both MAO and MCO lines of business in a single system
"Poorly documented standards, implicit requirements, frequent changes to rules, limited infrastructure and turnover result in encounter management challenges, including costly penalties due to non-compliance with required state or federal regulations," said Sunny Singh, President and CEO of Edifecs. "The healthcare industry isn't one-size-fits-all. We have built a SaaS-based, affordable and flexible option specifically designed for small and mid-sized managed care health plans to address revenue integrity and enable them to meet state and CMS compliance requirements."