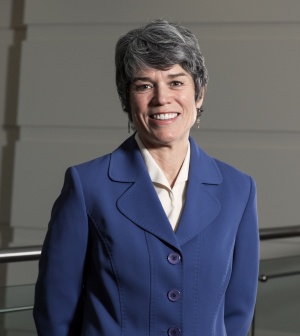 Delivering care in the right setting at the right time is a well-accepted tenet of value-based, population health management. Directing patients or members to the most clinically appropriate level of care promises not only to reduce costs but also to improve the member experience.
Take, for instance, the emergency department (ED). While EDs are vitally needed facilities that save countless lives, the experience can be stressful for patients given that ED staff are often rushing to care for extremely ill or injured people. In general, treatment provided during an ED visit is estimated to cost about 10 times as much as similar care provided on an outpatient basis.1
Too many ED visits are for health issues that would have been best treated in more appropriate lower-cost settings, including primary care, urgent care and at home using telehealth technologies. The exact number of avoidable ED visits varies, from 5 percent to 90 percent, depending on what presenting health issues are considered "avoidable."2
For instance, should an ED visit be counted as avoidable if a patient's severe asthma attack could have been prevented with regular primary care and follow-up? When those patients are included, ED avoidable rates are much higher. But rates are lower when only non-urgent ED visits are counted, such as visits for medical issues that could be treated the next day at a doctor's office.   
Inappropriate ED use also varies by region. For instance, in the San Diego area, Scripps Health recorded a 160 percent increase in ED visits for non-emergencies between 2014 and 2015. The president and CEO of Scripps Health pointed to a number of reasons for this dramatic spike.
For one, California saw a large infusion of newly insured patients after the expansion of Medi-Cal (California Medicaid), but many physicians do not accept Medi-Cal, leaving the practices that take this insurance over-crowded with long wait times. As a result, Medi-Cal patients are turning to EDs. A compounding problem is that a large number of patients go to the ED for behavioral health issues because there are not enough community resources for these people.3
Clearly, the issue of avoidable ED use is multi-dimensional and involves various stakeholders, including government, community agencies, healthcare providers, and health plans. Another key participant is the patient or member. Providing care in the right setting at the right time requires members to know what settings to access when.
One tried-and-proven solution for engaging and educating members about these issues is telephonic nurse triage. Health plans have been successfully using these services for decades as a member satisfaction strategy. Members are given a phone number that they can call 24/7/365 to consult with a nurse about troubling symptoms or other health issues.
However, telephonic nurse advice is not only a member satisfier. Well-designed modern programs, which take advantage of sophisticated algorithms, data analytics, and numerous communication technologies, can be critical tools in a health plan's value-based population health toolkit.
The best of these programs have ED redirection rates of 82 percent. By helping members identify the most appropriate care setting, telephonic nurses can keep the great majority from going to the ED for non-emergencies, resulting in ROIs of 2:1 or higher.
These services are not limited to triaging incoming questions and concerns from patients dealing with acute medical decisions, such as whether to go to the ED. Nurses and other staff can also reach out to members, providing program referrals and patient education services to targeted subsets of a population.
Here are four specific components of comprehensive telephonic nurse advice services that can help reduce avoidable ED visits, due to both acute and chronic medical problems:
1. Clinically appropriate algorithms backed by robust data analytic tools
To help nurses and other clinical staff give safe and effective health advice, the best nurse triage services use computerized algorithms that allow RNs to quickly and appropriately assess a caller's symptoms. These algorithms are based on symptom urgency hierarchies and probabilities using Bayesian branching logic.
The nurses follow an assessment path through a symptom algorithm wherein the path is determined by the caller's response to each question, and the branch nodes triggered by their responses.  If the caller's symptoms are urgent, less serious symptom questions are not asked, and the nurse arrives at an urgent or emergent level of care recommendation fairly quickly.
The algorithm presents the specific questions to ask about the member's symptoms or condition to determine whether an ED or urgent care visit is warranted or, alternatively, recommend self-care actions or an appointment with a primary care physician.
However, even when algorithms are based on sophisticated rules-based decision logic, the wording of the assessment questions might be interpreted differently by nurses, which could cause more patients to be referred to the ED than is appropriate.
For instance, a node in a dizziness algorithm may tell the nurse to ask whether the caller has symptoms of dehydration, but if the nurse also asks about symptoms for hypovolemia (a more serious condition), the care level recommendation will likely be higher than is necessary.  Using node-level analysis these clarification opportunities can be identified.  
A problem like this would be very difficult to identify manually. However, sophisticated analytics can be used to compare actual outcomes against expected outcomes on millions of calls documented by triage nurses. When a variation is found, the analytics can dig deeper to identify the exact node in the algorithm that is throwing off the results. Staff can then clarify the text in that node so that it makes more sense to nurses and members and results in expected outcomes.  
2. An omni-channel approach
While members still prefer to ask many medical questions in person or via phone, a gradual shift in communication and education preferences is occurring. Some members prefer to interact via chat or text for certain issues. Others like to access interactive patient education materials, such as an online symptom advisor, either as a precursor to calling a triage nurse or to help them make their own care decisions. Because communication and education needs and preferences differ depending on the member and the situation, an omni-channel approach to care management is best.    
3. Strategic health campaign capabilities
Many health plans regularly target their entire membership or select subsets with key messages—from reminders to get flu shots to encouraging newly pregnant members to access prenatal care. Omni-channel care management services are devised to communicate these specific messages to members via telephone or text, print materials, and other mediums.   
4. Case management for high-risk, complex patients
Assuming a health plan is willing to share its claims data, sophisticated risk models can quickly weigh hundreds of variables (e.g., medical diagnoses and procedures, number of hospital admissions, prescription orders) to accurately sort member populations into cohorts—from complex, high-risk to healthy, low-risk members.
Then nurses and other staff employed by the telephone care management program can reach out to high-risk patients—via phone, chat, text as well as in person—to help improve their clinical outcomes and reduce unnecessary health resources, including the ED. What it takes is a high-touch, relationship-oriented approach.
For example, using a similar approach, the Texas Medicaid Wellness Program, which focuses mostly on children with asthma, bipolar disorder, and other disabilities, saw cost reductions between 11 and 17 percent over a three-year period, generating  $82 million in total net savings. At the same time, the Texas program achieved a number of positive clinical outcomes, including a 93 percent increase in the number of children with asthma using a daily inhaled corticosteroids.4
Telephonic care management services are rapidly evolving and expanding in response to needs in the healthcare marketplace for data-driven, omni-channel, personalized care management. These services offer a way for members to engage with trusted, experienced clinicians around key health questions and issues while helping health plans steer members toward the right care in the right setting at the right time.   
Virginia Gurley, MD, is chief medical officer at AxisPoint Health. Anne VanBronkhorst is senior vice president and general manager of AxisPoint Health's GuidePoint solution 
Footnotes:
1. Washington Health Alliance, Right Care, Right Setting: A Report on Potentially Avoidable Emergency Room Visits in Washington State, January 2015. Accessed here: https://wahealthalliance.org/wp-content/uploads/2015/01/Right-Care-Right-Setting-Avoidable-ER-Visits.pdf
2. Bresnick, J. "How Many Emergency Department Visits Are Really Avoidable?" HealthITAnalytics, September 5, 2017. Accessed here: https://healthitanalytics.com/news/how-many-emergency-department-visits-are-really-avoidable
3. Van Gorder, C. "California ERs in Critical Condition," The San Diego Union-Tribune, January 6, 2016. Accessed here: http://www.sandiegouniontribune.com/opinion/commentary/sdut-emergency-room-crisis-2016jan06-story.html
4. AxisPoint Health, Managing High-Risk Fee-for-Service Medicaid Patients: Success in Texas, 2015. Accessed here: http://www.axispointhealth.com/wp-content/uploads/2016/01/APH-CaseStudy-Texas.pdf