Inovalon to Acquire ABILITY Network for $1.2B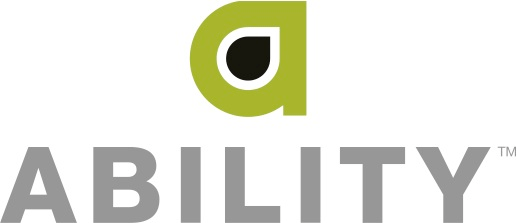 Inovalon, a technology company providing advanced, cloud-based platforms empowering a data-driven transformation from volume-based to value-based models has acquired ABILITY Network ("ABILITY") for $1.2 billion. The combination of Inovalon and ABILITY creates a vertically integrated cloud-based platform empowering the achievement of real-time, value-based care from payers, manufacturers, and diagnostics all the way to the patient's point of care.
UnitedHealthcare Integrates Apple Watch with Digital Wellness Program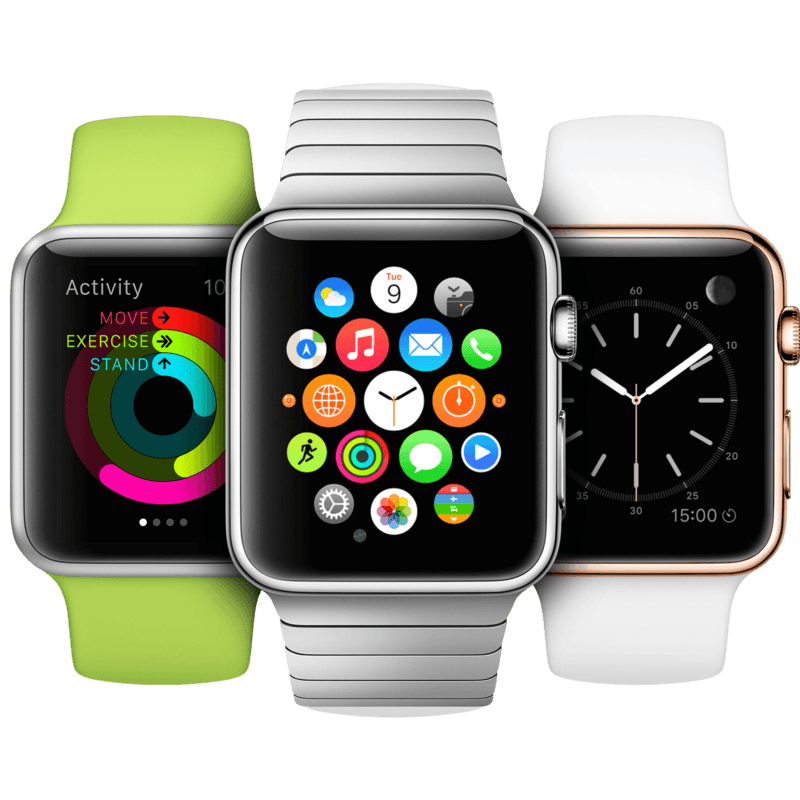 For the first time, Apple Watch will be integrated into UnitedHealthcare Motion®, a national digital wellness program that provides eligible plan participants access to activity trackers that can enable them to earn up to $1,000 per year by meeting certain daily walking goals*.
Eligible participants will be able to receive and start using Apple Watch (initially paying only tax and shipping), with the option to apply program earnings toward the full purchase price of the device. Program participants will be able to own – with a zero balance – the world's No. 1 smart watch in as little as six months by meeting daily walking goals. UnitedHealthcare Motion participants who already own Apple Watch will be also able to use it with the program.
Nuance Integrates AI-Powered Virtual Assistant Platform with Epic EHR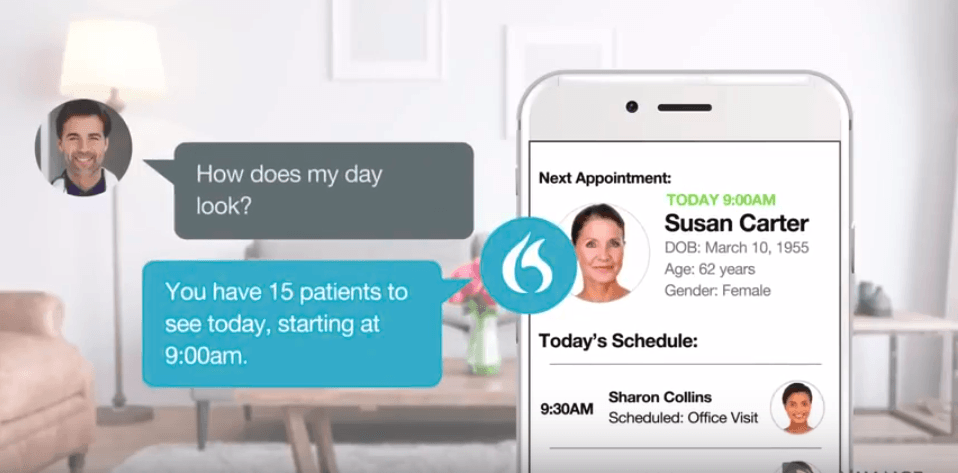 Nuance and Epic have teamed up to integrate Nuance's new artificial intelligence (AI)-powered virtual assistant platform with Epic's EHR. With Nuance's new virtual assistant technology, Epic's EHR further improves caregiver productivity and efficiency across the continuum of care.
Medsphere Moves CareVue EHR to Amazon Cloud to Increase EHR Adoption

Medsphere Systems Corporation, a provider of affordable and interoperable healthcare information technology (IT) solutions and services, has migrated the company's CareVue electronic health record (EHR) solution to Amazon Web Services (AWS).
The expanded availability gives current and future Medsphere customers a platform-as-a-service (PaaS) option that enables community hospitals to cut costs by eliminating local data centers and take advantage of professional security protocols. CareVue Cloud on AWS is currently in production at multiple Medsphere customer sites.
JPMorgan Chase, VisitPay Partner to Offer Healthcare Receivables Financing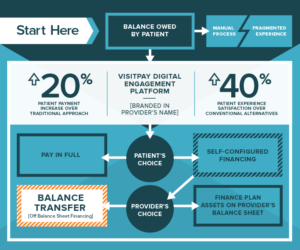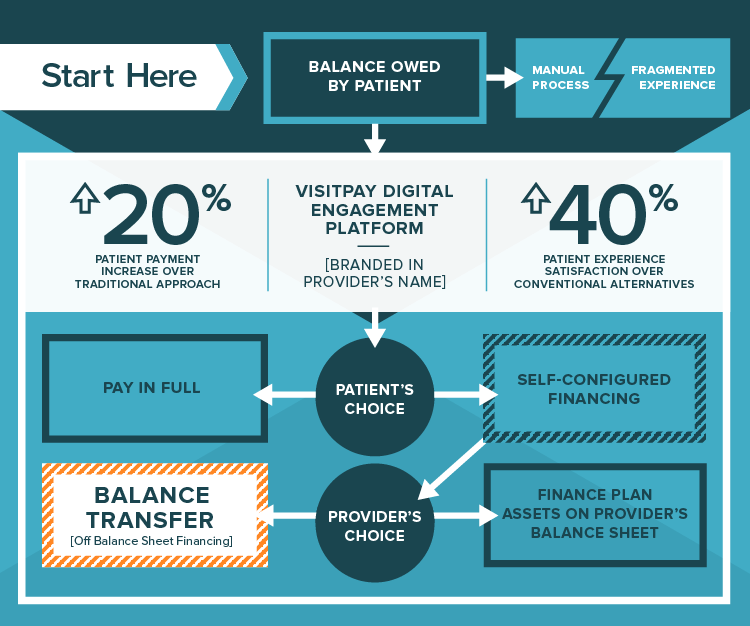 VisitPay, a provider of patient financial engagement, has entered into an exclusive agreement with JPMorgan Chase Bank, N.A. in connection with the bank's plan to extend recourse financing to VisitPay's new Balance Transfer program, which will provide wholesale funding to healthcare providers. St Luke's Health System in Boise, a long standing VisitPay client, is among the innovation partners shaping the program.
With the launch of the Balance Transfer program, VisitPay now offers providers a fully automated and economically sustainable approach to financing patient receivables. The program minimizes days in accounts receivable and improves liquidity metrics, while seamlessly maintaining VisitPay's provider-branded online experience for patients.
Atomwise Raises $45M for Artificial Intelligence Platform for Drug Discovery

Atomwise, a San Francisco, CA-based company that develops artificial intelligence systems for drug discovery has raised $45 million in Series A funding led by Monsanto Growth Ventures, B Capital Group and Data Collective.
Founded in 2012, Atomwise's mission is to become the preferred artificial intelligence partner for the world's leading pharmaceutical, biotech, and agrochemical companies. They are the creator of AtomNet, the first Deep Learning technology for novel small molecule discovery used by research groups to gain powerful advantages in the scope, scale, and success rates of their drug discovery programs.
Wildflower Health Raises $8M for Mobile Health Programs
Wildflower Health has raised $8 million in funding led by led by Health Enterprise Partners. Existing investors Hatteras Venture Partners and Echo Health also participated.
Wildflower Health produces mobile health programs that help families better connect to healthcare and help healthcare enterprises influence behaviors across a lifetime of health decisions. The company's mobile applications target women and their families to drive prevention, risk identification and connections to care right on the smartphone, starting in pregnancy and extending as family health needs evolve.
TigerConnect Integrates with QGenda
TigerConnect, formerly TigerText and QGenda, a provider of automated, cloud-based provider scheduling software, today announced their product integration. Together, they will provide a solution that ensures care team members have instant access to staff schedules that are embedded in the workflow, ensuring communications are quickly and accurately delivered to the right person at the right time
The TigerConnect Clinical Communication Platform leverages its Connection Hub to seamlessly integrate with QGenda On-Call to intelligently route critical communication and data to designated care teams or individuals in real time where it can be read, shared, and acted upon. TigerConnect communications are delivered via text, phone or video call at the point of care via provider smartphones.
WuXi NextCode, Google Integrate Genomic Analysis Tools
WuXi NextCode has partnered with Google to integrate its genomic data analysis platforms with the Google Cloud platform and genomics research tools.
The partnership involves hosting WuXi's core suite of capabilities on the Google Cloud Launcher marketplace. Specifically, these capabilities include GORdb, WuXi NextCode secondary analysis, the Sequence Miner case-control research application, and the Clinical Sequence Analyzer clinical interpretation system.
The partners will also integrate Google genomics and research tools with WuXi's platform, beginning with Google's DeepVariant secondary analysis pipeline, and alongside other open-source analysis pipelines and tools available through Google Cloud.
PerSoN Clinic LLC Unveils Digital Health Patient-provider Engagement Platform
PerSoN Clinic LLC introduced today a unique digital health patient-provider engagement platform. The Personal Social Network Clinic (PerSoN Clinic) is a patent-pending multi-chronic conditions patient self-management / remote monitoring platform. Our four guiding principles: Inform, Consult, Empower, and Collaborate align with the National Institute of Health Standard of Care for creating effective disease management. PerSoN Clinic offers patients three health Modules: Pain / Symptom management, Depression self-discovery and Management, and Smoking Cessation tools.
Zebra Technologies Unveils Suite of Intelligence Healthcare Desktop Printers
Zebra Technologies, a provider of healthcare purposed mobile computers, barcode scanners and barcode printers enhanced with software and services to enable real-time enterprise visibility, today announced a new family of healthcare-focused direct thermal and thermal transfer desktop printers.
The ZD420-HC and the ZD620-HC  are enabled by Print DNA™, a software suite of utilities and developer tools that deliver a superior printing experience through better performance, simplified remote manageability and easier integration. The new desktop printers also offer a unique set of features designed to specifically comply with healthcare power supply regulations and sanitary protocols, as well as increase security of prescription labels and sensitive data; further enhancing the overall quality of patient care.
Atos Transforms Value-based Healthcare with Digital Health Solutions
Atos, a global leader in digital transformation, continues to strengthen its North America digital healthcare portfolio with services that help enable the shift to value-based healthcare.
The recent acquisition of three U.S. healthcare consulting companies, coupled with more than 25 years' experience in healthcare IT, has deepened Atos' expertise and capabilities. The company focuses on all aspects of population health and corresponding areas such as patient engagement, electronic health records, cybersecurity, full revenue cycle and consulting services.