Health Insurer Cigna to Acquire Express Scripts for $67 Billion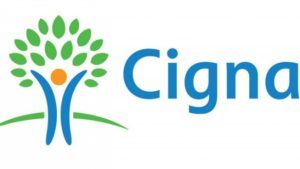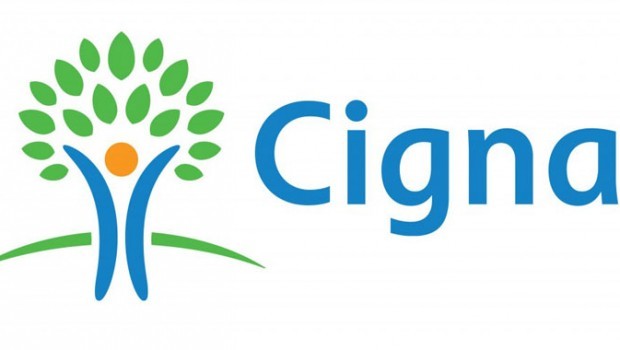 Cigna Corporation has acquired Express Scripts Holding Company in a cash and stock transaction valued at approximately $67 billion, including Cigna's assumption of approximately $15 billion in Express Scripts debt. The acquisition is expected to be completed by December 31, 2018.
The combined company will be named Cigna. Cigna's headquarters in Bloomfield, Connecticut, will become the headquarters for the combined company, and Express Scripts will be headquartered in St. Louis, Missouri. Until the closing, Cigna and Express Scripts will continue to operate as independent companies.
Philips and Samsung Partner to Expand Connected Health Ecosystem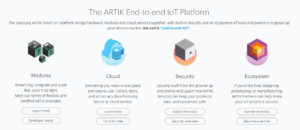 Philips and Samsung announced plans for a strategic partnership to connect Samsung's ARTIK Smart IoT Platform to the Philips HealthSuite Digital Platform. This collaboration will ultimately allow the Samsung ARTIK ecosystem of connected devices to safely access and share information with Philips' cloud platform. Healthcare application developers will be able to realize interoperable connected health solutions using integrated data sets and innovative HealthSuite services such as advanced health analytics.
Get Real Health Announce Winner of "Flip the Patient" Challenge
Personal Connected Health Alliance (PCHAlliance) and WEGO Health announced digital health startup Get Real Health as the winner of its first "Flip the Patient" Challenge. The award was announced in the PCHAlliance Connected Health Experience at the 2018 HIMSS Global Conference & Exhibition in Las Vegas. Get Real Health was chosen as the winner of the challenge by an independent committee comprised of select PCHAlliance leaders and members of WEGO Health's patient advisory board.
PeriGen Unveils AI-Powered Fetal and Maternal Early Warning Solution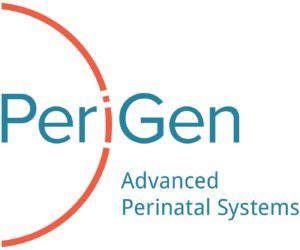 PeriGen, an innovator of perinatal early warning systems unveiled their new artificial intelligence powered fetal and maternal early warning solution, Periwatch at HIMSS18. PeriWatch™ Vigilance is a new early warning platform for obstetrics that automatically identifies patients whose conditions are worsening, facilitating more timely interventions.
PeriWatch Vigilance is an enterprise-wide platform that is simple to implement and augments current fetal surveillance systems, providing a critical layer of patient safety with minimal IT investment and management. Automated analysis and clear patient identification of worsening conditions are essential for centers providing virtual clinical support for hundreds of remote sites. 
EY Survey: US Consumers and Physicians Want More Digital Interaction
More than half (54%) of consumers surveyed indicate a comfort level contacting their physician digitally, and express interest in using technology such as at-home diagnostic testing (36%), using a smart phone or connect device of information sharing (33%) and video consultation (21%), according to a new nationwide poll released by Ernst & Young LLP (EY)
Similarly, the report indicates widespread agreement among physicians that digital technologies and data sharing will contribute effectively to the overall well-being of the population. More than four in five (83%) physicians believe that increased consumer and patient-generated data from connected devices would benefit the overall quality of care and enable more personalized care plans. Two-thirds (66%) also indicate that increased digital technologies would reduce the burden on the health care system and its associated costs, and 64% think it would help reduce the burden on doctors and nurses and have a positive impact on the critical issue of burnout.
Survey: Consumers' Healthy Choices are Driven by Social and Financial Factors
A Pega-commissioned survey of more than 1,000 US-based consumers revealed the impact of social factors on patient health: 61 percent of respondents indicated someone they know inspired them to make positive changes, while 57 percent believe their social circle helps them make better choices. The survey also showed the influence of financial factors: nearly 70 percent of consumers are more likely to focus on their health when they feel financially stable, and 56 percent said financial incentives would influence them to make healthy choices.
Some patients are also taking a proactive role in tracking health-related data. Of those surveyed, 30 percent track diet and exercise habits on mobile apps, while nearly 20 percent share these habits on social media. This presents an industry-wide opportunity for more effective engagement strategies as these channels grow in popularity.
Philips selected by Partners HealthCare and Triad HealthCare Network to help reduce costs of at-risk patients
Philips announced participation in two programs to help improve medication adherence rates among at-risk, high-cost patient populations.
Leveraging the Philips Medication Adherence Solution (PMAS), Lynn Community Health Center (LCHC) of Lynn, Mass. will work with Partners Connected Health of Partners HealthCare [1] to implement a Philips connected in-home medication dispensing solution to help improve treatment plan compliance among patients with mental illness. Triad HealthCare Network of Greensboro, N.C. will also incorporate Philips medication dispensing device in a program designed to improve patient medication adherence among chronic disease patients within the Medicare Advantage population.
Mayo Clinic's clinical trial matching project sees higher enrollment in breast cancer trials through AI
Mayo Clinic and IBM Watson Health today unveiled results from early use of the Watson for Clinical Trial Matching, an IBM cognitive computing system. Use of this system in the Mayo Clinic oncology practice has been associated with more patients enrolled in Mayo's breast cancer clinical trials.
The organizations also announced an agreement that aims to extend and expand training and use of the system. Training on trials for additional cancer types is already underway. Currently, the system is trained to support clinical trial matching for breast, lung and gastrointestinal cancers.
Microsoft, Apollo build an AI system to detect cardiac diseases promptly
Microsoft has announced a partnership with Apollo Hospitals to create an AI-focused network in cardiology. The partnership is part of Microsoft Healthcare NExT to accelerate innovation through artificial intelligence and cloud computing.
The partnership between Microsoft and Apollo will work to develop and deploy new machine learning models to predict patient risk for heart disease and assists doctors on treatment plans. The team is already working on an AI-powered Cardio API (application program interface) platform.