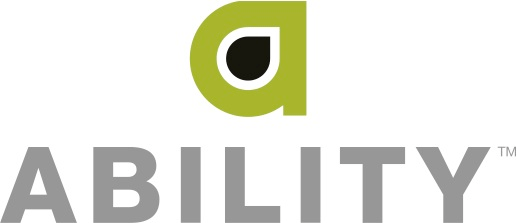 Inovalon, a technology company providing advanced, cloud-based platforms empowering a data-driven transformation from volume-based to value-based models has acquired ABILITY Network ("ABILITY") for $1.2 billion. The combination of Inovalon and ABILITY creates a vertically integrated cloud-based platform empowering the achievement of real-time, value-based care from payers, manufacturers, and diagnostics all the way to the patient's point of care.
ABILITY is a leading cloud-based Software-as-a-service (SaaS) technology company helping to simplify the administrative and clinical complexities of healthcare. Through the myABILITY® software platform, an integrated set of cloud-based applications for providers, ABILITY provides core connectivity, administrative, clinical, and quality analysis, management, and performance improvement capabilities to more than 44,000 acute, post-acute and ambulatory point-of-care provider facilities.
Inovalon/ABILITY Acquisition Benefits
Together, Inovalon and ABILITY will bring capabilities unparalleled in empowering a comprehensive vertical integration of value-based healthcare. The power of advanced, ultra-high-speed, on-demand data and analytics brought to the patient's point-of-care within the work-flow where care is delivered will enable high-value and high-impact applications of data sought after by health plans, employers, pharmaceutical companies, medical device manufacturers, and diagnostic companies.
Concurrently, acute, post-acute, and ambulatory care providers are eager to have access to deeper data, more advanced analytics, data-driven best-practices, clinical care protocols and decision support, and value-based tools to empower them to better succeed in a marketplace asserting growing cost pressures, outcomes expectations, and increasingly complex contract structures upon them. The capabilities achieved through the combination of Inovalon and ABILITY will empower a highly symbiotic ecosystem and a resulting value that is much greater than the sum of the parts.
Financial Details
Inovalon will acquire ABILITY for $1.2 billion, comprised of $1.1 billion in cash and $100 million in restricted Inovalon stock (translating into 7.6 million shares, based on the 45-day trailing average stock price for INOV as of March 5, 2018 of $13.16), equating to an acquisition price of 16.6x ABILITY's LTM December 31, 2017 Adjusted EBITDA of $72.1 million. Inovalon will finance the transaction through the aforementioned 7.6 million shares of restricted equity, cash on hand, and borrowings from a new $980 million term loan for which a commitment has been obtained, and which will also be used to pay off and replace the Company's existing credit facility indebtedness.
The acquisition is expected to close in April 2018, subject to customary closing conditions and regulatory approvals.