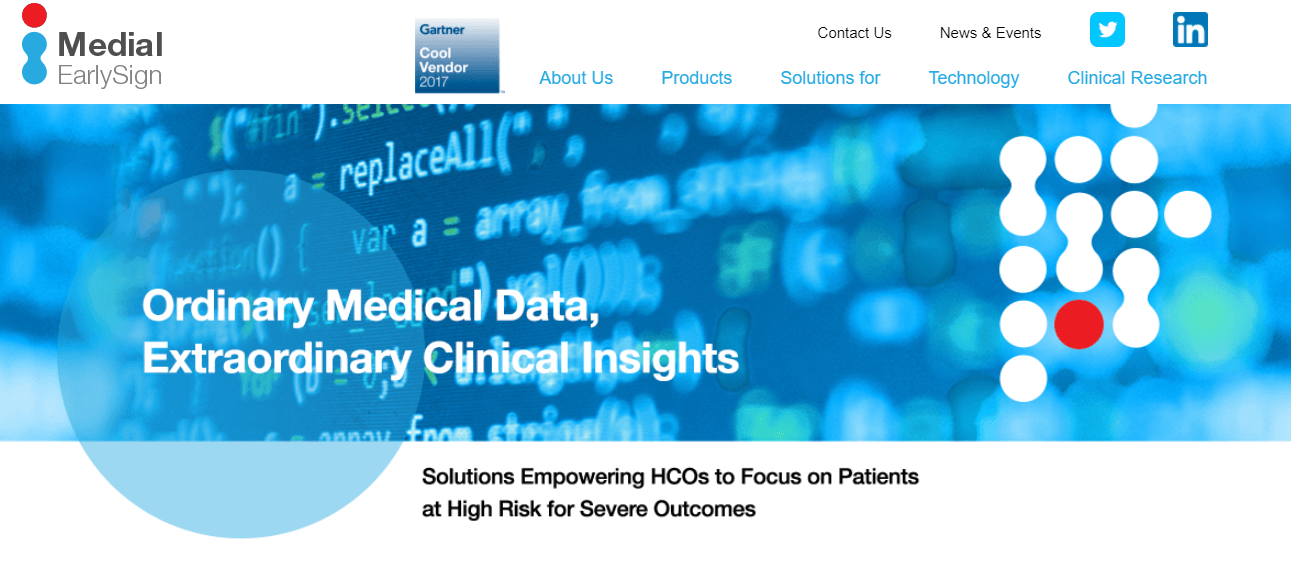 Medial EarlySign, an Israeli-based provider of machine-learning based solutions to improve patient management and non-communicable disease management has raised $30 million in Series B funding led by aMoon Fund. The latest round brings the startup's total funding, to date, to $50 million.
The funding will further the use of EarlySign's AI solutions, which leverage basic electronic health records to identify individuals at high risk of harboring or developing life-threatening diseases, helping healthcare organizations improve patient outcomes through early intervention and prioritization of resources.
Medial EarlySign's machine-learning based models analyze dozens of factors residing in EHRs, including laboratory tests results, demographics, medication and diagnostic codes, to predict individuals at high risk of developing specific illnesses and to optimize care. The company is developing a suite of predictive models and algorithmic calculators to help healthcare organizations accurately stratify individuals, provide personalized insights to enhance decision making and create actionable opportunities for early intervention to delay – or even prevent – progression of illness, improving patient outcomes while reducing overall costs.
"There is an incredible volume of meaningful routine healthcare data. Yet, while these data are electronically stored and available, they are still underutilized, and providers can glean much more actionable intelligence from it," said Ori Geva, Co-founder and CEO of Medial EarlySign. "This is where Medial EarlySign comes in. Our unparalleled expertise in these data and predictive health technology allows us to provide valuable insights and create improved actionable opportunities for early intervention, improved decision making, more effective care management, and physician and patient empowerment. This funding will allow us to further broaden our suite of solutions and expand clinical research and global implementations of our clinically-supported technology. The insights we enable could bring added value to almost every interaction with the patient, with the potential to positively impact millions of lives."