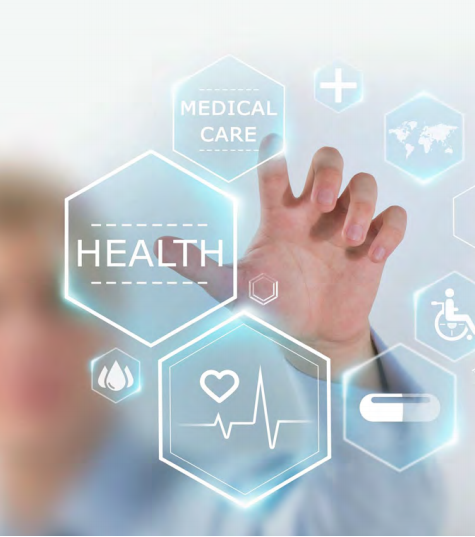 The medical field is changing, from the way people seek emergency medical care to how they find a primary care physician. These changes have had some positive effects on the healthcare system, but one of the most startling is how online education for the medical and healthcare field has caused an influx of qualified and certified individuals in many sectors. A recent study showed that almost 80 percent of students are learning online, and these classes are having quite an impact on how patients receive treatment at their local hospital or clinic.
1. An Increase in Certification Classes
Online learning has given rise to a new generation of students interested in a career in the medical field the ability to earn a variety of certifications, no matter where they live. Certifications in medical assistance, phlebotomy, and billing and coding are available from a variety of online universities, making it convenient for interested students to earn certification when and where they wish. Thanks to this increase in classes, medical centers, hospitals, and clinics can staff their teams with more efficiency.
2. A Wider Choice of Degrees and Certifications
Online students have more choices than ever when it comes to earning college credits or certifications. Whether they want to supplement a medical degree with distance learning or study 100 percent online, the choice of classes has increased vastly in the last decade. When medical students have access to an array of courses, it can result in fewer students receiving the same certification and allow nearby medical services to fill in gaps in their staffing with more ease.
3. Efficient Patient Records and Billing Services
The medical billing and coding field is experiencing growth due to leaps in technology that are making the process more efficient and simpler to access. Many individuals are taking online coding classes as one of the steps to becoming a billing or medical clerking specialist and learning these new practices. When doctors' offices and clinics have qualified employees on hand who have been previously trained on new coding practices, their offices can run with more efficiency and avoid serious or costly errors.
4. More Qualified Individuals Per City and State
Before the advent of online classes in the medical sector, areas with medical schools and local education centers that offered specialized certifications were often overrun with applicants who could not find a job because the market was already filled with them. However, now that online classes are available virtually all over the country, those with degrees and certifications can have better luck finding a job in their area.
As more distance learning opportunities present themselves to students all over the country and the medical job market widens, more graduates may have a better chance to work in their respective fields. This can result in improved care at local medical facilities and make it simpler for doctors to staff their offices, whether they need qualified medical assistants or billing specialists.
5. Faster and More Efficient Degree Options
Students studying medicine and in other specialized sectors of the medical field now have the opportunity to graduate and earn their certifications in months instead of years. In some cases, individuals can earn certifications right out of high school for healthcare jobs that do not require college training. Because some of these courses can be completed in a relatively short time, graduates can begin their career right away. This can help them earn the work experience they will need if they expect to advance and allow them time for further schooling in the future.
These short-term medical programs can also benefit the medical community. Patients can have greater peace of mind that trained individuals are filling jobs at their local clinic, and doctors and medical groups may have access to a greater number of qualified applicants, helping them to fill positions with more efficiency. This can prevent gaps and staffing shortages that may affect the quality of care being offered at an individual medical facility.
6. Targeted Courses Can Increase Public Awareness of Certain Ailments
Many Americans may not be aware of certain medical issues and ailments that can affect them and make them at risk for cardiovascular or respiratory problems. Online courses that focus on issues such as type II diabetes, obesity, and contagious diseases can help distance learning graduates educate the public about these illnesses and even prevent them in some cases.
The medical field is an ever-changing tapestry of new ideas, ailments, and technology. Online medical courses and certifications can have a positive impact in this sector by turning out graduates who are ready to tackle these challenges, no matter where they find work.
Boris Dzhingarov is the founder of Blogforweb.com and MonetaryLibrary.com where he writes for several sites online such as Semrush, Tweakyourbiz and Socialnomics.net.