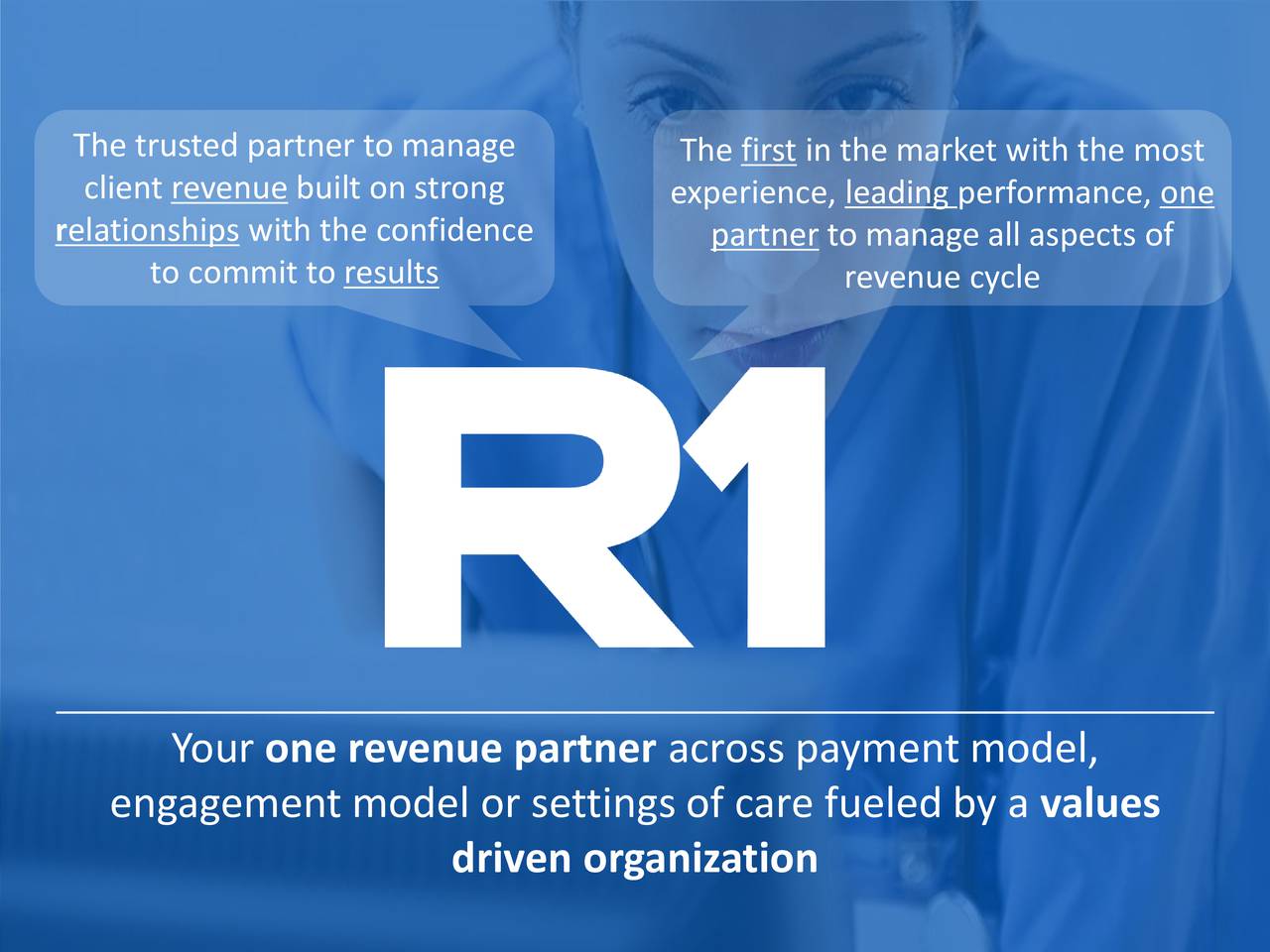 R1 RCM Inc., a provider of technology-enabled revenue cycle management (RCM) services to healthcare providers, today announced a definitive agreement to acquire Intermedix Corp (Intermedix), including its healthcare division comprised of its physician and EMS RCM, practice management and analytics businesses, in a transaction valued at approximately $460 million.
Intermedix provides revenue cycle management, practice management and data analytics services to more than 15,000 individual healthcare providers across the nation. The combination of R1 and Intermedix is expected to enhance R1's position as a leading technology-enabled revenue cycle service provider with great breadth and depth of integrated revenue cycle capabilities across settings of care. 
In today's dynamic environment, health systems and providers alike face daunting challenges in cost effectively managing their revenue cycle. Barriers such as disparate information systems, processes and organizational cultures coupled with a lack of insightful analytics for decision making make it difficult for financial leaders to stay ahead of the demands on them. Additionally, with the increase of patient payment responsibilities and consumer oriented expectations, these challenges require new thinking. The combination of R1 and Intermedix is expected to address these provider challenges today and well into the future.
The acquisition is expected to close in the second quarter of 2018. The Intermedix emergency preparedness division is not a part of the transaction and will become an independent company, backed by Thomas H. Lee Partners, once the transaction closes.
"We believe the next chapter in healthcare is one of revenue cycle transformation, where an enterprise-wide approach will simplify and contribute to the way patients interact with the revenue cycle," said Joseph Flanagan, president and CEO of R1 in a statement. "By integrating the Intermedix assets into our technology-enabled services, we believe our health system and physician practice partners will more easily connect revenue cycle operations across all points of care, improving the patient and physician experience while improving revenues and reducing costs."