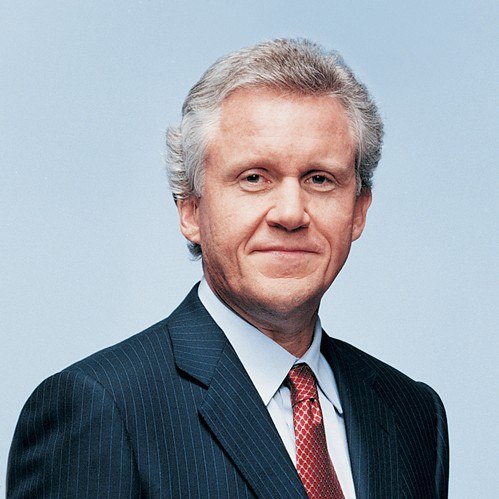 athenahealth, a provider of network-enabled services for hospital and ambulatory clients has appointed Jeff Immelt, former GE chairman and CEO, as chairman of athenahealth, effective, February 7, 2018.
Mr. Immelt's appointment as independent chairman is part of a series of strategic initiatives that athenahealth launched in 2017 to create a more focused and efficient company, drive increased levels of profitable growth, and enhance shareholder value. As part of these initiatives, the Company has added new expertise to its leadership team, including the appointment of a new chief financial officer and a new independent director.
athenahealth expects the operating initiatives will generate $100 million to $115 million of gross pre-tax expense savings and significant margin improvement. With the addition of Mr. Immelt, the athenahealth Board has been expanded to 11 members, including nine independent directors.
As part of the appointment, Mr. Immelt will make a financial investment in athenahealth, and plans to purchase approximately $1 million of athenahealth common stock in the open market.
Over the past 20 years, Mr. Immelt has established himself as one of the most respected leaders in healthcare. While at GE, Mr. Immelt helped grow GE Healthcare from a $3 billion enterprise to a $20 billion respected innovator with unique assets and capabilities. GE Healthcare diversified its portfolio from imaging to life science and digital services, building leadership positions by delivering valuable solutions to providers and patients. GE Healthcare was a consistent grower in revenue and profits. Mr. Immelt also brings a deep understanding of system economics and patient outcomes given GE's position as a larger payer of healthcare benefits.
"Jeff shares our vision for more connected, efficient, and human-centered healthcare; and like us, believes a platform-oriented business and technology strategy is fundamental to executing against that vision. His appointment as chairman is one of many important steps the Company has taken over the past year to enhance the Board and management team, as well as to strengthen and focus our operational and go-to-market strategy. I'm confident athenahealth will continue to create sustainable value for shareholders, open new opportunities for employees, and is well-positioned to not only deliver highly-differentiated benefits to both our current and future clients, but also to lead the industry's next wave of innovation, openness, and efficiency," said Jonathan Bush, athenahealth's chief executive officer in a statement.