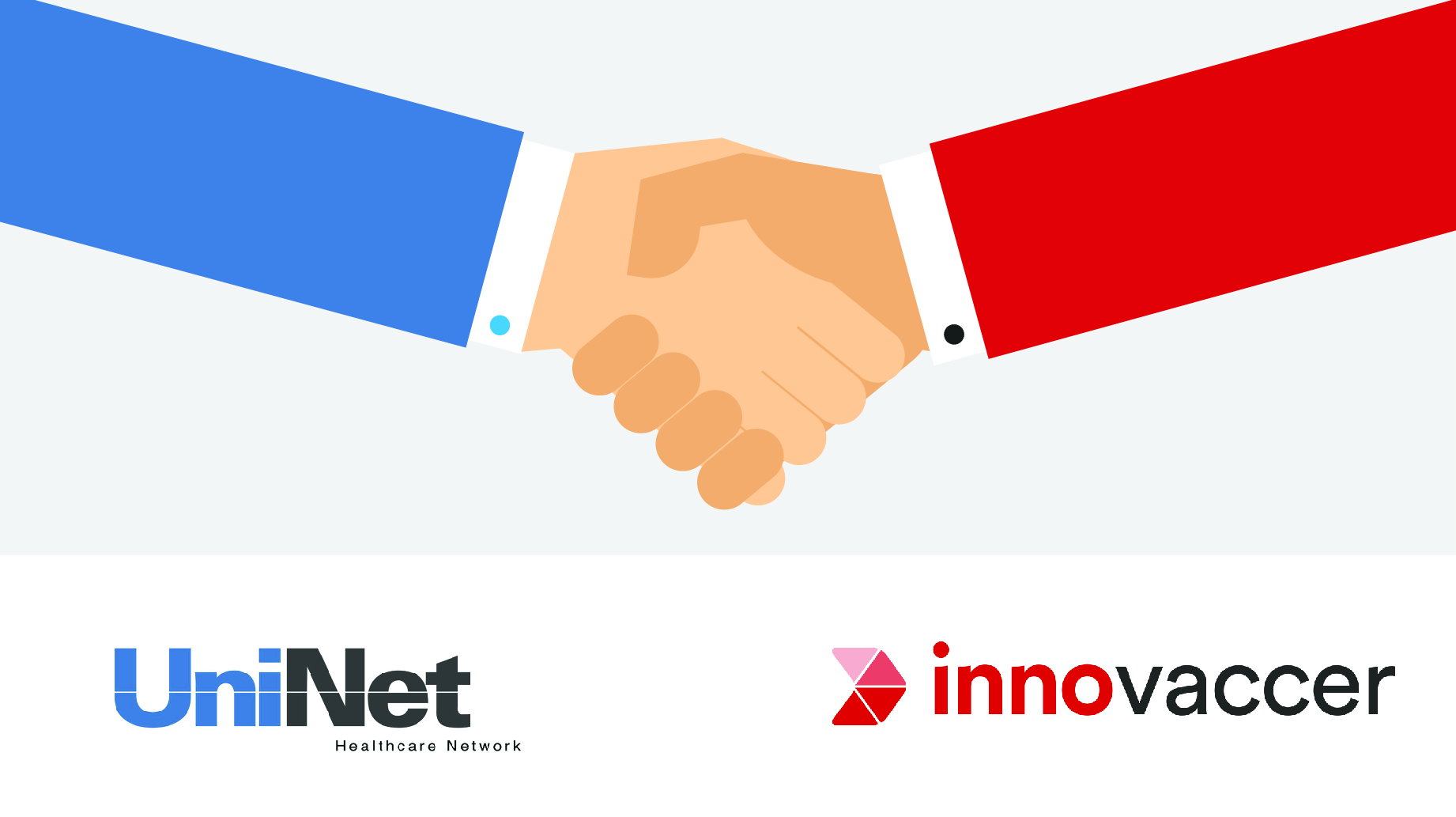 UniNet Healthcare Network, a clinically integrated network (CIN) that brings together providers from across Nebraska and southwest Iowa, today announced their collaboration with Innovaccer Inc., a San Francisco-based healthcare data platform company, to integrate data from multiple sources for advanced analytics-based insights and care coordination across their network.
With over 3,000 providers serving in 76 different locations, UniNet's vision is to create a healthier population, one person at a time, by offering comprehensive, data-driven, coordinated care. In pursuit of this mission, UniNet will be leveraging Innvoaccer's healthcare data platform, InData, to enhance different spheres in their network.
Holistic patient records
Innovaccer will leverage InData, to integrate data ​across ​EMR ​(electronic medical record) systems ​and ​disparate ​sources ​like ​ADT (admission, discharge, and transfer) ​feeds, clinical data from multiple EMR systems, claims ​files, ​and state ​HIE (health information exchange) ​data ​to ​create ​ ​integrated ​data. This will allow UniNet to make effective use of claims and clinical data to improve quality of care and lower costs.  
Data-driven care management and advanced reporting
The network consists of a team of 75 care coordinators responsible for 205,000 at-risk lives spread across 2 states. UniNet aims to enhance care coordination with integrated data to populate patients registries, and improve gaps ​in ​care . The partnership will also focus on analysis of contract ​performances, episode ​costs, and network ​leakages.
"By combining claims and clinical data, Innovaccer will provide UniNet the ability to produce timely reporting and actionable analytics to assist the providers to better understand and meet the needs of the patients we serve," said Ann Oasan, President of UniNet.