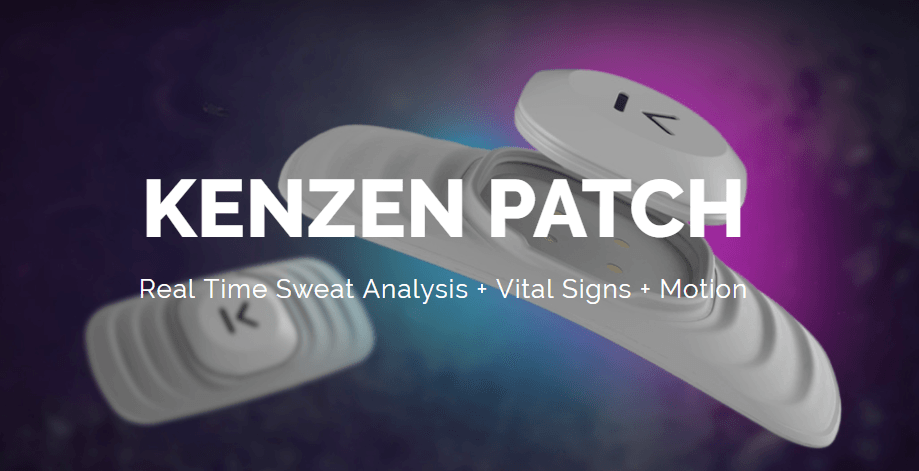 The Gore Innovation Center in Silicon Valley, today announced a joint development agreement and cash investment in digital health startup, Kenzen. W. L. Gore & Associates (Gore) engineers and scientists will work hand in hand with Kenzen, an innovator in precision health monitoring and insights, to develop a comprehensive wearable health monitoring system that employs biosensor data and predictive modeling to anticipate and prevent avoidable injuries and health conditions.
By integrating Gore's advanced materials, Kenzen will enhance the comfort of these on-skin applications. The Kenzen Patch is comprised of a variety of printed sensors that continuously monitor numerous health parameters and measure a variety of attributes, including sweat, heart rate and body temperature.
The system promotes good health by using sweat biomarker analysis in its sensing platform, along with custom algorithms via a companion mobile app that provide contextual insights about an individual's body when they are at work, even in extreme conditions. The device's thin, breathable layers capture and deliver ongoing, real-time, clinical-grade biometric data.
Gore founded its Innovation Center in Santa Clara, so startups, researchers, corporations and customers can collaborate with Gore innovators on difficult, advanced materials challenges that are out of scope for Gore's current commercial business. The Gore Innovation Center offers prototyping facilities, access to its deep material science expertise, and a co-working space for partners to co-develop unique solutions to difficult challenges across a wide range of industries.
"Discomfort, skin irritation and signal quality are among the biggest challenges for skin-based patch sensors and health monitoring devices today. For sweat analysis, the ability to continuously transport volumes of sweat to and away from our sensors is critical. The investment and joint development effort with Gore will help push past these issues by enabling us to deliver highly-breathable, flexible materials while improving sensor performance and accuracy using microfluidics," said Kenzen CEO and Co-founder Dr. Sonia Sousa in a statement. "We presented a complex set of material requirements for sensor selectivity and sensitivity, and it became abundantly clear that Gore's deep expertise in medical devices and high-performance fabrics would prove strategic in making Kenzen's products more comfortable, reliable and easier to wear."