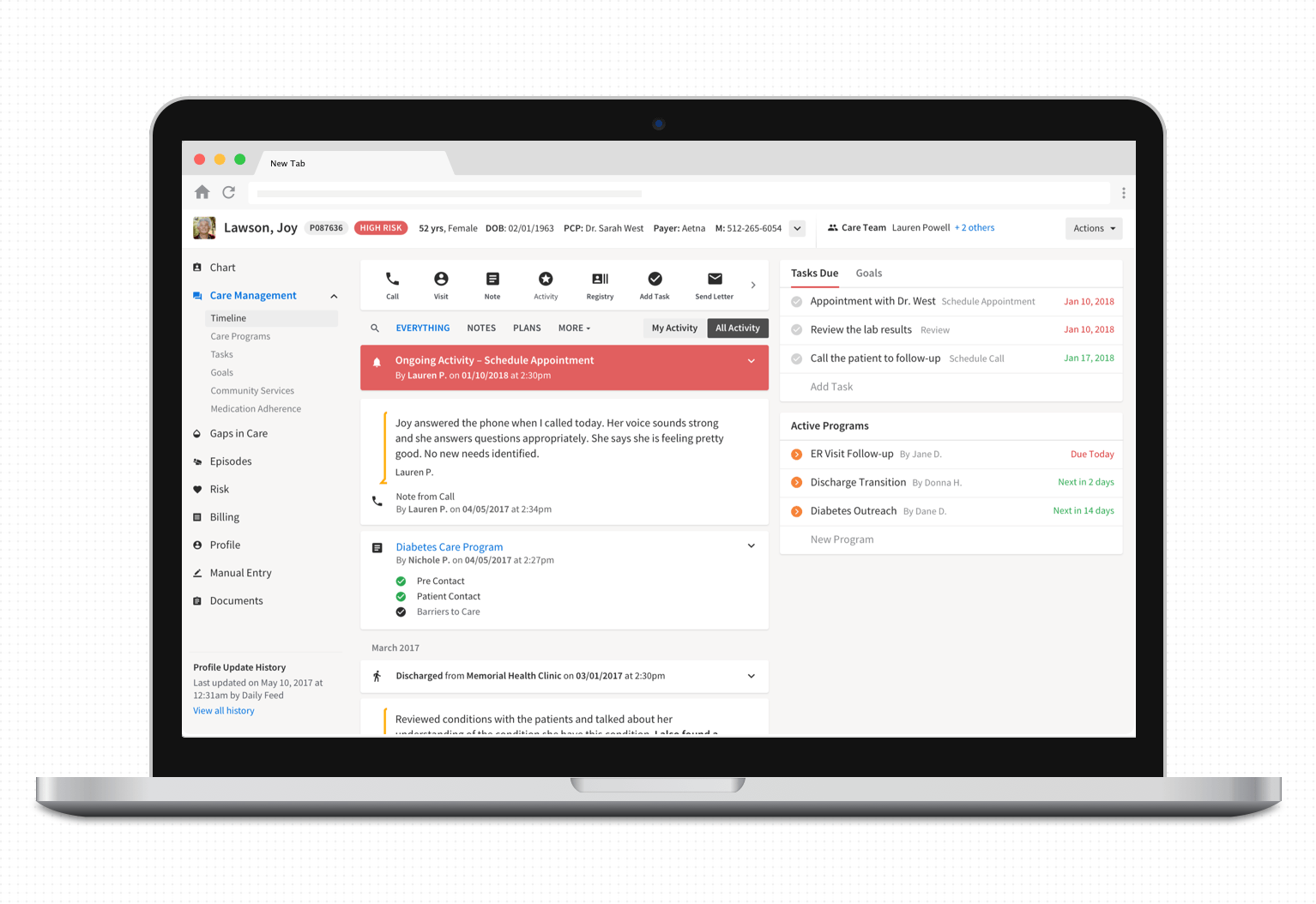 Care teams across the healthcare space are facing a common barrier. Care managers are so busy working on redundant tasks that they don't have as much time for patient interaction. More often than not, patient information is neither complete nor available at the right time. It has become a challenge for care organizations to measure and compare the efficacy, impact, and cost-effectiveness of care programs.
The care teams that succeed are the ones that have easy access to accurate data and are armed with tools that allow them to stay connected and focused on coordinated care plans. Unfortunately, outdated technologies end up leaving them in the dark and mired in manual work
To empower care teams, Innovaccer Inc., a San Francisco-based healthcare data platform company, today announced the launch of InCare – a holistic care management suite. InCare enhances patient care by bringing the care teams together and simplifying administrative tasks. Focused on  three major components of care management, InCare offers process automation, integrated workflows, and outcomes monitoring.
Automated processes
InCare automates a number of processes that could otherwise be time-consuming for care teams. High-risk and socially vulnerable patients are identified through robust risk scoring methodologies. The platform has intelligent algorithms that create strategies for care managers and prioritizes patients based on a number of factors such as episodes, personal goals of patients, geographies, and many more. Care teams can easily connect with their priority patients through automated texts, calls, and emails.
Integrated workflows and cross-network accessibility
InCare leverages Innovaccer's leading data platform module, InData, to integrate patient data from different sources and create Patient 360 profiles. Through these profiles, care teams can learn about the care and coding gaps, sudden spikes in risk scores, ongoing care plans, and details of admissions, discharge or transfer. All the recent developments and events are updated in real time, and are notified to care managers via push alerts.
Real-time outcomes monitoring
Care teams will be able to easily monitor interventions, track adherence and dynamically adjust their care programs with InCare. Through drilled-down dashboards, leadership has a transparent view of network's  performance, monetary impact of care programs and 'spend vs. savings' comparisons. As all the events throughout the care program are carefully documented, the network providers can also track the efficiency of each program.
"The care management challenges which the industry has previously solved with ad-hoc and manual processes have become critical issues today. Care management should be easy and focused on patient-centric care instead of complex operations powered by fragmented and incomplete data," notes Kanav Hasija, CTO at Innovaccer in a statemnet. " InCare leverages our platform's pioneering technology to drive patient-centric care to achieve a better patient experience and higher efficiency. It's time for technology to help our providers rather than hold them back," he remarks.