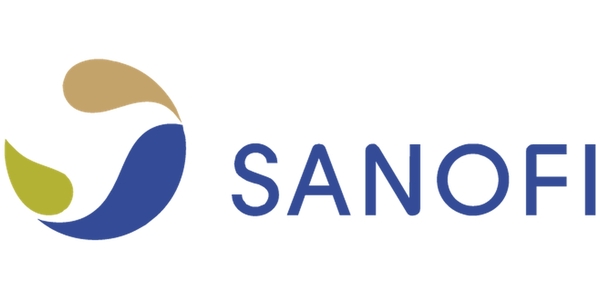 TriNetX, the global health research network for healthcare organizations, biopharmaceutical companies, and Contract Research Organizations (CROs), announced their collaboration with their client, Sanofi, a global life sciences company committed to improving access to healthcare via the continuum of care.
TriNetX/Sanofi Partnership Details
Clinical trials are a critical component of drug discovery and development, yet the time to market for drugs hasn't improved significantly in nearly two decades. There is a growing trend of using a data-driven approach when designing and conducting clinical trials.
Using data from electronic health records (EHRs), TriNetX technology will help Sanofi greatly – being applied to clinical trials in a variety of ways that reduce the complexity of trial design, increase recruitment success, help streamline the work of trial investigators, and vastly reduce time from protocol to results.
Reducing time from protocol to results
Clinical trials begin with the creation of a protocol – in effect, a complete description of the study, its objectives, patient profiles based on medical characteristics, milestones and patient outcomes. That alone is a complex undertaking that companies like Sanofi want to streamline. Frequently, there is a need to amend the protocol during the trial for any of a number of reasons, and the more amendments there are (and the more complex), the more time the trial will take – and the more it will cost.
Sanofi has turned extensively to the application of digital technology and analysis, both its own and from outside partners, to address many of these problems. The TriNetX platform satisfies the need for efficient protocol design and recruitment. TriNetX's technology can analyze billions of clinical facts about its patient population to support real-time modeling of proposed clinical trial protocols.
Researchers can quickly visualize how these protocols would be expected to operate in an actual trial and make rapid modifications to accommodate that information. The technology also uses predictive analytics so researchers can forecast the expected size of the patient population that might meet the study criteria. The technology provides access to investigators and institutions who not only can help carry out the trial, but also are most likely to help identify eligible patients for the trial who otherwise might be missed.
"The application of Real World Evidence combined with advanced analytics takes the ambiguity out of clinical trial design and we are very proud of the contributions that our technology has had on Sanofi's efforts to reduce amendments and improve trial efficiency," said Gadi Lachman, CEO, TriNetX in a statemnet. "Working with Sanofi and its extensive set of ongoing and planned clinical trials also brings significant value to TriNetX's healthcare organization members both in the US and globally."
The partnership marks the builds on two other key relationships Sanofi has established in digital clinical trials in the past year. In March 2017, Sanofi announced a working relationship and investment in Science 37, a Los Angeles-based company that facilitates and oversees digital clinical trials, making it possible to work readily with a widely dispersed patient population and gather real-time data on the trial. In addition, Sanofi also announced a relationship with Evidation in July 2017, which identifies and monitors "digital biomarkers" in patients to better understand therapeutic outcomes and the different factors that may affect those outcomes.