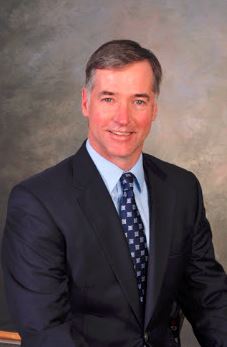 AMGA today announced that John W. Kennedy, M.D., has been named chief medical officer, AMGA, and president, AMGA Foundation. Dr. Kennedy previously served as division director of endocrinology at Geisinger Health System in Danville, PA. Dr. Kennedy is board certified in endocrinology, diabetes, and metabolism. He received his Doctor of Medicine degree from Jefferson Medical College, now the Sidney Kimmel Medical College, in Philadelphia, PA. 
Since 2007, Dr. Kennedy has served as division director of endocrinology at Geisinger, where he led the clinical, education, research and quality program development and expansion for the health system.   His achievements included leading Geisinger's Diabetes Care Transformation Committee in the development of a new diabetes system strategy. Prior to his role at Geisinger, Dr. Kennedy served as managing partner at Diabetes & Endocrinology Associates, P.A., in Hamilton, NJ. There, he transitioned the hospital-owned group into a four physician specialty private practice.
Dr. Kennedy has worked closely with AMGA since 2014 as a national advisor for AMGA's Together 2 Goal® diabetes campaign, supported by AMGA Foundation. He also serves as chair of Health Transformation Alliance's Diabetes Clinical Advisory Committee for xG, where he develops diabetes quality care standards for the HTA provider network.
"At Geisinger we saw firsthand the benefits of participating in AMGA's Together 2 Goal® campaign," said Dr. Kennedy in a statemnet. "We implemented a strategy that resulted in quality care improvements for more than 35,000 patients with diabetes. Now working with AMGA, I believe I can bring my experience to positively impact patient care at the national level, helping to bring about the transformation of health care in America. I look forward to collaborating with my AMGA colleagues and our members to deliver the highest quality clinical outcomes for patients."