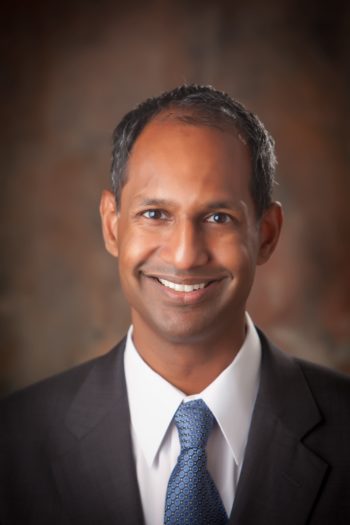 Alarms are meant to command your attention. They are annoying and loud by design. In a hospital, however, alarms without management can be dangerous to patients and employees. It also reduces patient and employee satisfaction.
The common strategies used by hospitals to manage alarms focus primarily or exclusively on reduction. This makes sense for several reasons:
– The majority of bedside alarms are not indicative of patient deterioration;
– Alarm fatigue in clinical staff is a documented patient safety threat; and
– Alarm proliferation and its attendant noise is disruptive to the recovery process.
However, alarm reduction is only part of the equation. Hospitals are challenged with striking a balance between communicating essential, patient-safety specific information in addition to minimizing excess, spurious and non-emergent events. In other words, clinical alarm management should be both quantitative and qualitative.
This can be achieved first by understanding the current state of alarms within an affected unit. Then, by leveraging a solution capable of capturing and filtering high-resolution data from multiple physiologic devices—not just individual alarms—and distributing it to the right clinicians at the right time in order to facilitate the appropriate intervention.
More than quantitative reductions, modern alarm management is an essential component of real-time healthcare and clinical decision support.
Assessing the Current State
Before a hospital can develop an effective smart alarm management system, it must first understand its current state. How many alarms are sounding a day? Which units are hit hardest? How much time are nurses and respiratory therapists spending caring for patients vs. running room to room in response to yet another chorus of beeps?
A baseline alarm study is a critical tool for conducting current state evaluations over a pre-determined number of days in order to standardize clinical alarm management and to develop evidence-based best practices to safeguard patient safety, increase efficiency and improve patient and staff satisfaction.
A quality baseline alarm evaluation also identifies:
– Frequency, alarm type, and device;
– Variations by time and day, and rooms and units;
– Alarm parameters and thresholds; and
– Physiological vs. technical alarms.
The end result is a critical tool for standardizing alarm management and developing evidence-based best practices to safeguard patient safety, increase efficiency and identify critical areas for improvement. 
The Signal and the Noise
Why are hospital units so noisy? One of the underlying factors is that each physiologic device operates independently. This can quickly add up to several hundred alarms sounding per patient per day. For all the racket this produces, this fragmented collection of sounds does little to convey the actual, high-fidelity physiological patient data associated with them.
Optimization of the alarm thresholds on bedside devices and silencing of non-actionable alarms is a good first step, but not enough to eliminate the risk of alarm fatigue, especially for clinicians away from the patient's bedside receiving alarms and alerts on a mobile device.
Leveraging a solution that combines analysis with real-time data at the point of collection from multiple devices creates a powerful tool for prediction while eliminating artifacts. For example, capnography data combined with continuous pulse oximetry monitoring could provide a sensitive and early predictor of opioid-induced respiratory depression. In addition, the ability to continuously add new devices, and distribute real-time patient monitoring to centralized dashboards and mobile devices provides for continuous clinical surveillance and decision support.
Achieving this capability requires intelligent methods for detecting actionable conditions—analytics that extend beyond the mere setting of vital signs thresholds.
The Case for Smart Alarms
Continuous clinical surveillance solutions that employ middleware and a rules-based analytics engine in a single solution to enable clinicians to leverage "smart alarms" identify clinically relevant trends, sustained conditions, reoccurrences and combinatorial indications that may indicate a degraded patient condition prior to the violation of any individual parameter alarm threshold.
Smart alarms combine evidence-based practices and automated intelligence to alert providers to only the most important alarms. Using data for display, analysis, and predictive analytics in addition to creating new information by processing data collected at the point of care also drives data collection rates. Differential settings can alert nurses, physician extenders and doctors at different thresholds to maximize patient care and minimize distractions.
Data collection and analysis are further enhanced when including methods for disseminating, analyzing, and distributing the data and the smart alarm signals. These features facilitate better patient care management and clinical workflow by monitoring patients throughout the hospital. This enables dynamically adding and removing medical devices and distributing real-time patient monitoring to dashboards and mobile devices.
Away from 'Mere Reduction'
For many hospitals, clinical alarm management has always been another way of saying "alarm reduction." Advances in scalable enterprise technology has finally moved this concept from mere alarm reduction to realizing the full potential of real-time healthcare capabilities, helping clinicians to quickly recognize and respond to an emerging safety threat well before is compromises the patient's health.