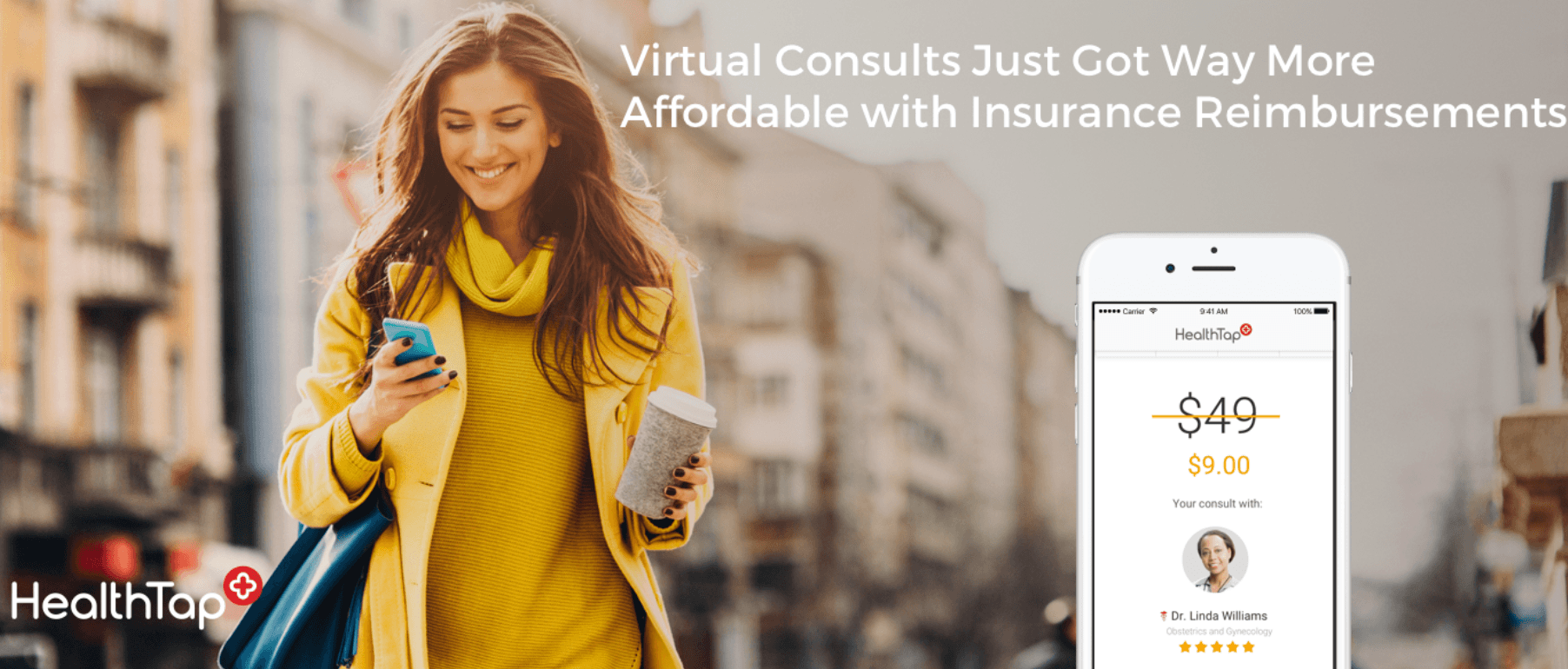 HealthTap, the world's first Health Operating System powered by the largest network of interactive doctors and Artificial Intelligence today launched HealthTap for Good, a nonprofit initiative to bring its premium medical services to disadvantaged people and populations around the world–regardless of their ability to pay.
According to the World Health Organization, half of the world's population lacks full coverage of essential health services. Even for those with access to health services, approximately 100 million of them are driven into extreme poverty by healthcare costs (defined as living on less than $2.00/day).
It doesn't have to be this way. Starting today, HealthTap for Good will provide free-of-charge access to premium health services for individuals in need, as well as to medical providers and nonprofit organizations who take care of underprivileged populations worldwide.
Individuals in need can receive free virtual consultations with HealthTap Prime physicians via video, voice, or text.  In addition, doctors operating in low-income areas can obtain free-of-charge licenses to HealthTap Concierge (Software-as-a Service that establishes a "Virtual Practice" connecting the doctor with patients using video, text, or voice calls.)
Moreover, nonprofit organizations serving underprivileged populations can now obtain through HealthTap for Good, a complimentary license to (HOPES) HealthTap's proprietary Health Operating System.  HOPES creates a fully personalized healthcare experience and provides users with individualized advice, information, adherence tools, and instant access to doctors and other providers anytime, anywhere. Giving free HOPES™ licenses to these organizations will enable them to provide access to more affordable care to large underserved populations.
"I founded HealthTap because I believe that healthcare is a fundamental human right"  says Ron Gutman, HealthTap's founder and CEO in a statement. "Since we launched we have helped hundreds of millions of people worldwide live healthier, happier longer lives by providing them access to the most trusted health information and tools to manage their health at no cost. In the past couple years, we've also launched premium paid services for individuals seeking world class concierge medicine, and have grown to provide enterprise software, technology, and tools to physicians,  providers and payers worldwide. With this tremendous growth, comes responsibility to give back in any way we can. As we do better, we're committed to giving more to those in need. That's why we created HealthTap for Good."