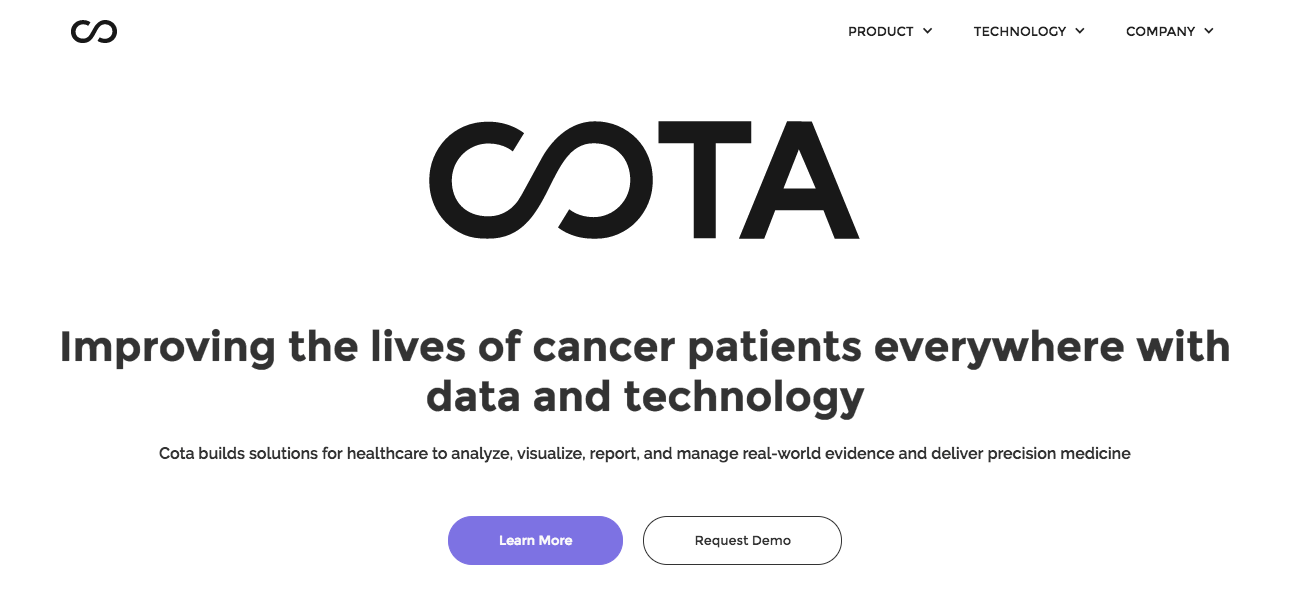 Cota, a healthcare data and analytics company bridging precision medicine to population health has announced their latest collaboration with Baptist Health South Florida to advance cancer treatment and clinical research at the new Miami Cancer Institute (MCI). The partnership will further support the organization's initiative of precision medicine, improve care delivery and ensure the most effective treatment for every type of cancer.
MCI will leverage Cota's Provider Solution to identify unwanted variances at the physician and practice level and feed data sets through the Cota Nodal Address. This process will bring MCI one step closer to personalized medicine by generating critical insights to improve quality and outcomes, increase oncology margins in fee-for-service and value-based care and assist practices looking to transition to VBC. This collaboration will also help Cota bolster its real-world evidence database and follows their recent partnership with the Memorial Sloan Kettering Cancer Center (MSK).
The Cota Provider solution is an end-to-end oncology analytics suite comprised of real-world analytics, decision support and value based tracking. Leveraging the patented Cota Nodal AddressTM (CNA), a precision patient classification system, and Cota Real-World Evidence (RWE), the industry's leading collection of oncology patient data, the Cota Provider solution improves quality and outcomes in cancer care, increases oncology margins in fee-for-service and value-based arrangements and assists practices looking to transition to value-based care.
"Miami Cancer Institute is committed to combining the latest technology and innovation to enable personalized medicine in cancer care. That is why we selected Cota, a market leader in data and analytics. By using their Provider Solution and CNA we'll be able to generate critical insights from our data to continually improve the quality of care we deliver to our patients," said Michael J. Zinner, M.D., founding chief executive officer and executive medical director of Miami Cancer Institute.