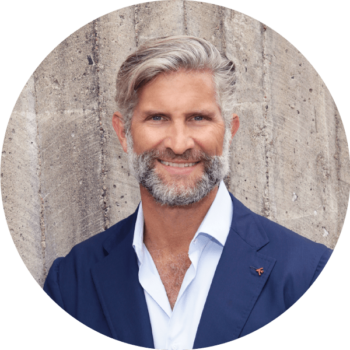 As the country begins open enrollment this month, many plans have ramped up their communications to members in an effort to stay top of mind for those who might be shopping for a new plan. In particular, plans are working to expand their Medicare Advantage membership because of their stability and their growth potential as more Baby Boomers retire. Since 2010, Medicare Advantage enrollment has grown 71% to cover 19.0 million beneficiaries and is expected to continue on this upward trajectory over the next decade.
As plans look to attract new Medicare Advantage members this fall, they should equally consider their strategies for retaining current enrollees. Retention is central to successful care management because plans cannot influence a member if they are only enrolled for a short period of time. Further, the more time that a plan has a member enrolled, the greater the opportunity to strengthen the relationship, increase satisfaction and improve quality scores which can bolster retention.
Though just a quarter of adults ages 50 to 64, and less than 40% of adults ages 65 and older are current on preventive services such as mammograms and diabetes screenings, engaging individuals who are not proactive about their health can drive improvement in several ways.
First, engaged consumers are more motivated to take care of their health, make better day-to-day decisions, are more likely to keep appointments, tend to be more satisfied with their care, experience fewer complications and have an improved quality of life. They are also more likely to choose more conservative, less costly interventions resulting in lower costs. One study found that individuals who were more knowledgeable, skilled and confident about managing their health and health care had health care costs 21% lower than those with similar medical conditions and lower levels of engagement.
Beyond that, reaching members who are difficult to motivate can pay off for Medicare Advantage plans because of bonuses awarded for higher Star ratings. Medicare Advantage Star quality ratings factor in retention and member satisfaction, which can account for as much as 26% of the score. In looking at the overall market, there is a correlation between a plan's growth, member satisfaction and quality rating, with higher rated Medicare Advantage plans accounting for the most growth: 66% according to Kaiser Family Foundation.
More broadly, a positive customer experience with a health plan that leads to word-of-mouth recommendations can increase a health plan's sales by $491 million. The reality, notes Forrester Research, is that consumers talk to each other about their experience with their health plans as much as they do about their retail shopping experience.
Some ways plans can use engagement to meet their quality and retention goals include:
1. Focus on the right members
In retail loyalty programs, companies focus on customers who provide the most value. The business traveler for Marriott and Delta. The mom of five at Target. The early adopter for Best Buy. These customers are rewarded for their engagement and brand loyalty. In health care we must flip the model and focus on the 20% of the population that drives 80% of the cost. This population segment is where engagement is critical because driving high-value activities has the greatest impact.   
2. Identify levels of engagement
To increase quality scores such as CMS Star ratings, segment the low engagement population by looking at past behavior. Align members with the greatest propensity to engage at the lowest cost. By focusing only on the most opportunistic measures for the non-engaged people, plans can significantly reduce the number of targeted individuals, optimize expenditures and drive incremental performance.
3. Learn from each campaign
Refine your strategy over time with multiple engagement tactics built for each member. Modify communication frequency, style and channel based on member preferences and continue to learn from what motivates the individual as well as what doesn't. Technology can help to deliver these changes automatically.  
Engagement can be a powerful tool for plans seeking to grow their Medicare Advantage programs, but it takes more than a one-size-fits-all approach. Plans must focus in on the individual and tailor the experience to their journey if they want to reach and engage their members—and drive health care quality improvement.
Tom Wicka, CEO and co-founder, NovuHealth,  a marketing and behavior change platform, designed to enable health plans to better understand, motivate and connect with members. Leveraging clinical and behavioral best practices, rewards, incentives, and personalized communication