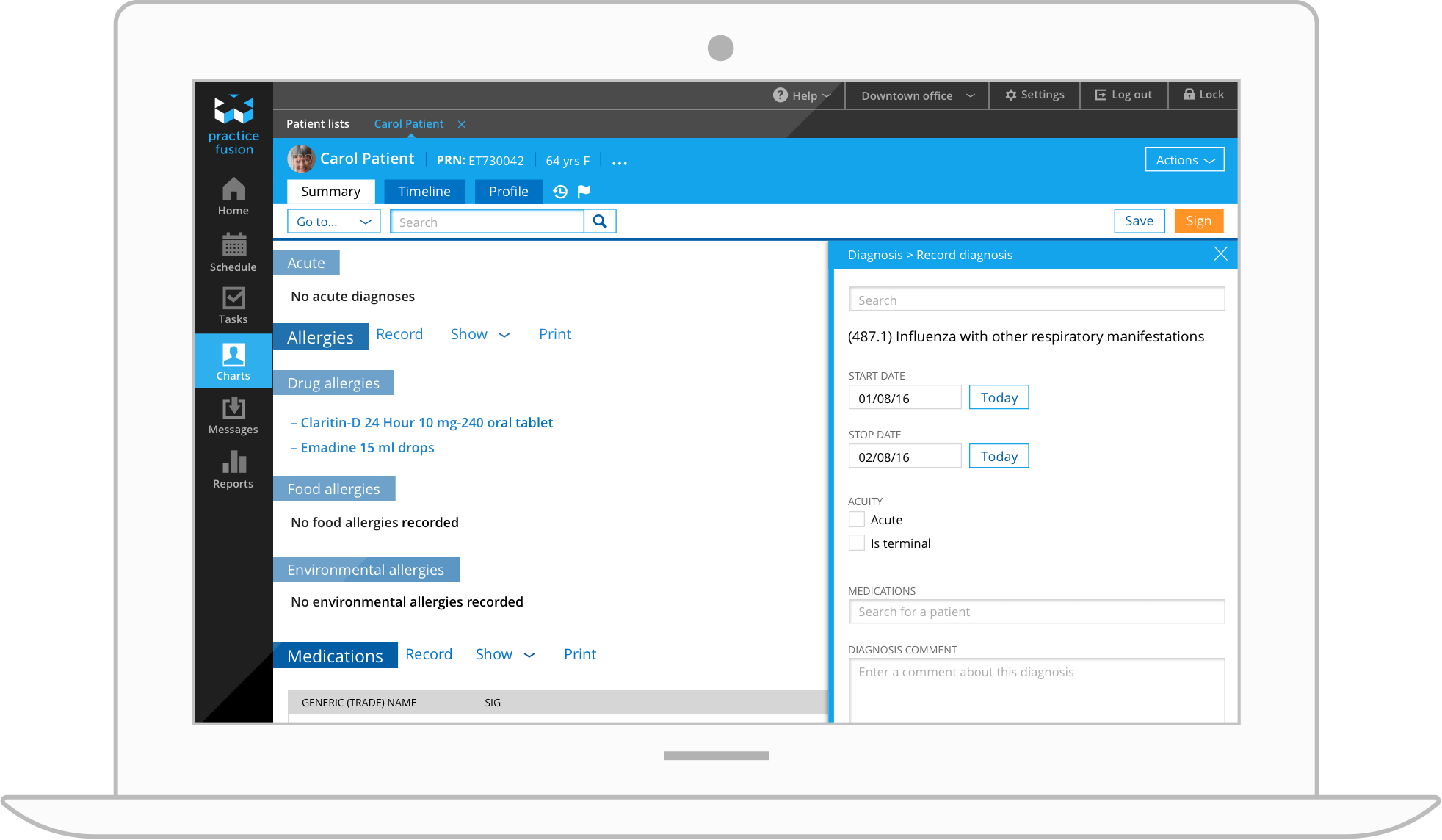 Practice Fusion, the web-based EHR company, has achieved Patient-Centered Medical Home (PCMH) pre-validation from the National Committee for Quality Assurance (NCQA) for NCQA's PCMH 2017 Program. This status brings Practice Fusion's customers one step closer to achieving PCMH recognition through the streamlined identification of potential health IT solutions. Practices that are able to attain PCMH Recognition reap a number of measurable benefits as well as maintaining and improving upon the overall goal of providing better quality care for patients. 
Practice Fusion's adherence to the PCMH model of healthcare delivery makes it easier for practices to meet the rigorous standards required for Medical Home recognition while continuously building upon the central theme of enhancing patient-focused care. As we move into the new year, a positive patient experience is becoming an ever-increasing priority for the healthcare industry, and Practice Fusion's pre-validation status calls upon small practices to move toward improving patient experiences by moving toward value-based care.
In addition to helping provide overall better quality of care for patients, practices that achieve NCQA PCMH Recognition may benefit in multiple ways, including:
– Improved efficiency and lower practice costs. NCQA's PCMH guidelines are best-in-class for helping to streamline care coordination and care management.
– Enhanced reimbursement support. Federal, state and commercial payers may offer incentive programs and greater support to practices that receive NCQA PCMH Recognition.
– Additional recognition. Accreditation indicates to patients that a practice offers enhanced services and higher quality of care.
"By providing software that helps physician practices build the patient-focused, coordinated care infrastructure expected of NCQA patient-centered medical homes, Practice Fusion is helping practices be part of modern healthcare's most important transformations," said NCQA President Margaret E. O'Kane. "Medical homes are the way of the future, and Practice Fusion is helping practices get there."