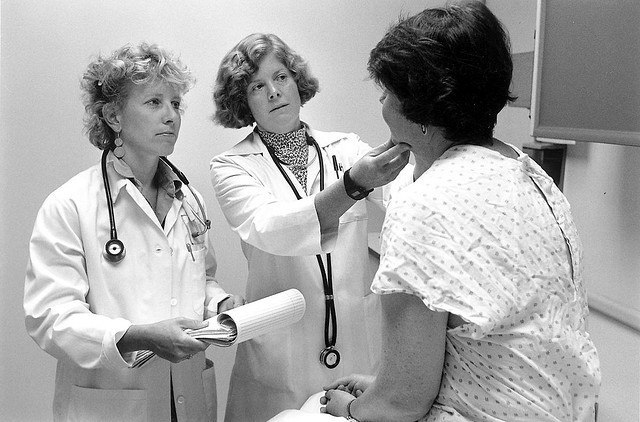 CareCloud, a cloud-based EHR/practice management platform, today announced its top predictions for 2018, including modern mobile technology redefining how medical groups deliver patient experience alongside patient care. Medical practices have reached a tipping point as the industry accelerates its shift to value-based care and adapts to patient demands for a better consumer experience at the doctor's office.
CareCloud researchers tracking the intersection of technology with patient expectations believe that a rising tide of patient consumerism, combined with regulatory and financial trends, will make 2018 the year medical practices invest in modern mobile technology and hardware that strengthen practice-patient interactions. 
"With patient out-of-pocket costs now accounting for 20-30 percent of a practice's revenue, a better patient experience is good medicine for the bottom line," said Ken Comée, CEO of CareCloud in a statement. "Consumers are bringing their expectations for personalized on-demand service — and convenience in how they pay for and interact with that service — into the doctor's office. From wait-times to overdue bills, consumers want to know exactly where they stand with their medical providers, in real-time, via their mobile devices. We expect 2018 will be a watershed year for mobile technology that extends and improves the practice-patient experience outside the office walls."
Here are CareCloud's top five predictions for the upcoming "Year of the Patient":
1. PXM as a New Category: A new segment in health technology is emerging: patient experience management (PXM) is poised to join electronic health records (EHR), revenue cycle management (RCM) and practice management (PM) as a peer category and a must-have for any medical group in 2018. PXM systems cover a wide range of patient interactions with their health, including digital check-in, reminders, and personalized education — in the practice, at home or on the go. With patient-friendly mobile interfaces, PXM uses data from the practice's back-end technology suite in real-time to serve an exceptional patient workflow. All of which are key requirements given the growing importance of the patient payment process and rising patient expectations.
2. Paying Attention to Attention: A 2017 study of over 1,100 patients by CareCloud showed that patients value personal attention from their physician, even more than their actual medical outcomes. A full seven out ten patients say that personal attention matters highly, jumping to 83 percent for patients over 60 years old. Compare that to 58 percent of patients saying health outcomes are key to their overall satisfaction. Medical practices will be expanding their focus on the patient experience in 2018, using techniques from the likes of Disney and Ritz-Carlton to train staff and create cultures of incredible service. Technology that reduces physician burnout and helps expand attention to patients will also be hot in the year ahead. Look for EHRs focused on fewer clicks to give clinicians more time for patient care.
3. Perfecting the Payment Process: U.S. patients are already paying for 25 percent of their medical costs out-of-pocket. Experts predict premiums will increase by 40 percent in 2018. At the same time, a recent CareCloud study shows one in three patients has never been asked to pay their medical bills during a visit. In the year ahead, medical practices will integrate better payment options and more price transparency into their patient experience — streamlining the process for practices while meeting the evolving needs of their patient populations. Look for mainstream financial giants such as First Data acting on new opportunities for fintech growth in the medical sector.
4. The Millennial Movement: Millennials are now the largest generational cohort in the U.S., outpacing Baby Boomers by half a million people. Their expectations and decisions are shaping the future of medicine. Early indications show they're more discerning "buyers." In fact, a recent CareCloud survey found that more than half of millennials would switch doctors if that led to reduced wait times. Millennials are also twice as likely as other age groups to switch doctors in order to use a computer/tablet to check in. For these reasons, medical groups will start transforming their practice to attract and retain this younger cohort of patients. Startups such as Forward are aiming at the millennial healthcare market and big tech players such as Amazon and Apple are expanding their interest — seeing potential in this large and growing segment of patients.  
5. Analyze This: Despite an uncertain healthcare climate in 2017, government regulations continued to evolve in support of value-based reimbursement models. The Merit-based Incentive Payment System (MIPS) and incentive payments for Alternative Payment Models (APMs) both advanced the focus on patient engagement, care coordination, and more collaborative care. Now that systems have been made electronic through the shift from paper to EHR, practices will lean more on their digitized records next year to run population health analytics like those from Lightbeam in an effort to provide a more patient-centric approach to care. Practices that integrate analytics into their workflows will find data to be a distinct strategic asset in highly competitive markets.
Image Credit: Jason Park via cc