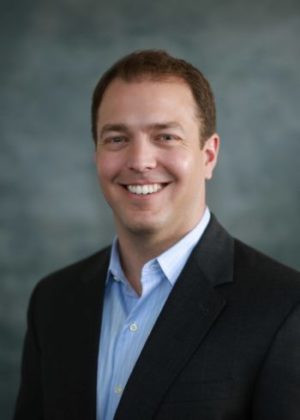 The healthcare industry is facing a number of external market forces that are creating the perfect pricing storm. Industry consolidation, regulation and new demands for transparency are putting added pressure on healthcare manufacturers, with many left wondering about how they can profitably compete. Over the last three decades, more than 1,000 healthcare manufacturers have been acquired due to competitive consolidation.  
The catalyst for this volatility can be attributed to the lack of visibility into profitability, defendable prices or a proactive plan for effective negotiations with savvy procurement departments. When providers are equipped with the right technology and resources, their procurement departments can easily pass costs from patients and payers, down to manufacturers. Without equally savvy technology to keep pace, healthcare manufacturers are faced with an ultimatum: raise prices or face certain unprofitability.
Raising prices can lead to even more challenges for manufacturers, especially as healthcare conglomerates push for standardization to drive down costs. Today, many hospital networks no longer honor doctor preferences for supplies, which makes it difficult to create brand loyalty. To help overcome these pressures, healthcare manufacturers are looking for new ways to become more agile and profitable. To meet these requirements, many are implementing real-time analytics through dynamic pricing science to stay competitive.  
Diagnose Your Pricing Needs
Savvy healthcare supply and equipment manufacturers are moving away from outdated, disconnected and manual pricing processes and leveraging a modern commerce strategy. The backbone of modern commerce lies in dynamic pricing science, which encompasses machine-learning algorithms that deliver the right solutions to the right customers at the right time and price. This sophisticated go-to market strategy brings healthcare manufacturers closer to their customers, shortens quote turnaround times and improves the bottom line. This strategy has been applied in the healthcare industry with much success:
– A medical supply distributor increased margins by 140 basis points by fine-tuning prices and reducing time to quote. The company achieved market relevancy through machine learning and generated an incremental $10M in gross profit from scientific segmentation.
– One global Fortune 50 orthopedic manufacturer reversed price erosion and achieved record-high margins three years in a row. Pricing governance enabled the company to walk away from bad deals and allowed them to exceed price attainment by $30M in 2016. They successfully moved buyer focus from price to value and achieved a 6 percent price impact on a $6.4B global business unit.  
Implementing a dynamic pricing strategy allows healthcare professionals to anticipate customer wants and needs, increase win rates, improve customer satisfaction and minimize overhead and profit leakage. By using purpose-built analytics and a scalable price management platform, healthcare companies are meeting their pricing and profitability goals.
Prescribe a Modern Commerce Strategy
Healthcare manufacturers must understand that they are not solely at the mercy of market conditions. Instead, they need to be proactive, take control and respond effectively to dynamic market conditions through a single-source of pricing strategy that enables analytical insight, governance, and price optimization:
1. Understanding: Gain a deeper understanding of current and potential customer profitability, cost to acquire and customer lifetime value, which builds confidence when approaching customers with potential offers.
2. Blend Data: Data silos cause companies to miss out on valuable, business-driven insights. That's why it's critical to incorporate customer, product and transactional data to derive statistical insights, and provide algorithmic-based, customer-specific guidance to sellers for future transactions.
3. Guidance: Create price guidance for sellers, coordinated across channels, to ensure pricing aligns with overarching channel strategies.
4. Accuracy: Ensure customers are offered the right product. Smart CPQ with guided selling provides a simple, user-friendly experience backed by a scientific approach to product selection. Sales teams can quickly recommend the right product, service or part for the customer to make offers highly personalized.
5. Incorporate Artificial Intelligence: Implement a pattern recognition, machine- learning platform for cross-sell and upsell recommendations that are highly targeted and personalized. Focus on customer needs, as unwanted suggestions equate to lost sales, resources and customer dissatisfaction.
Modern commerce enables healthcare manufacturers to maintain a stronghold over pricing. By embracing dynamic pricing science as a foundation of how the healthcare industry prices and sells, companies can synchronize their pricing strategies across channels in real-time, and present the right price to the right customer at the right time.
The cost of maintaining status-quo selling processes is too high to ignore, and the uneven pace by which companies rise to this challenge disrupts the healthcare industry. The time to embrace modern commerce is now – before customer dissatisfaction, lost revenue and margin, and downward price pressures affect business vitality and long-term viability.
Charles Sweeney is the Senior Director of Strategic Consulting at PROS, Inc., a company that provides price optimization, sales effectiveness, and revenue management SaaS software.