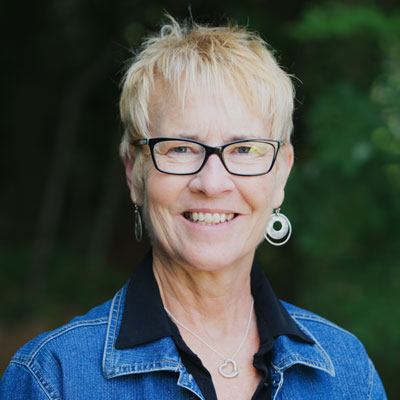 Considerable attention has been given to the large proportion of healthcare spending concentrated among a small proportion of patients. This five to 10 percent of the population has been the driving force behind many value-based purchasing models, e.g., chronic health condition management for the high cost, high utilizers, and health home models for care coordination and management services.       
A recent thought piece (March, 2017) in the The New England Journal of Medicine,  "Focusing on High-Cost Patients—The Key to Addressing High Costs?" makes a significant point, however: this narrow focus on the high cost/high needs population might not bring enough juice in the financial squeeze for providers to be successful in value based purchasing paradigms. The authors posit that focusing on elimination of low quality, high volume services provided across the general population might be a better path to reduce overall costs.     
The top five to 10 percent of high cost, high needs patients, while expensive, are small in volume. Inevitably, bending the cost trend is fraught with complexity and a high degree of difficulty. Addressing social determinants, such as housing, can improve health stability and outcomes but may make cost savings a challenge.
Targeting better care coordination, access to care and access to social supports such as housing are critical for the patient specific outcomes desired. However, a singular focus on this small group of patients may not effectively target the larger spending reduction that must be achieved to meet performance-based contracting incentives such as case rate models.
For example, patient specific investments important for coordinating care and improving quality of life and health outcomes for a top five to 10 percent patient population may not result in enough overall cost savings if not coupled with addressing other cost-inefficient activities, such as clinical variation in best practice, across the broader population.  
The authors posit that a systemic quality improvement approach to achieve cost reductions through improving or reducing low-value services across the broad population is needed. My 30-year history in health care and 10 years in health care data science studying practice patterns that tie to best value health and financial outcomes support this hypothesis.  
Redundancy in services, unnecessary services, and clinical variation in services have all been identified as culprits in generating unnecessary costs. In my role as a Translational Neuroscientist I've seen how advanced analytics have shed a light on the significant opportunity to improve care while lowering costs by targeting educational and system interventions addressing low quality, high volume services. When high quality services substitute for unnecessary and substandard care, health is improved and costs go down. Reducing clinical variation in low cost, low value drug application, as through clinical decision support and physician education, significantly lowers costs and improves quality of life and health across the broad population spectrum.
Here are 3 examples:
Eliminating Unnecessary Benzodiazepine Use:
In a randomized control trial study, The Manitoba Provincial Government partnered with the Manitoba Centre for Health Policy targeting an educational intervention to reduce inappropriate use of sleeping pills and benzodiazepines. The intervention ran for two years, targeting over 1000 prescribers and a population of 800,000 Manitobans. Data analysis showed that these low-cost drugs were commonly and often inappropriately used, resulting in unnecessary spend secondary to increased risk for adverse events such as accidents, confusion, and overdose, especially in the elderly.
The results demonstrated that using an audit and feedback educational approach that alerted prescribers to patients who might benefit from an improved medication regimen reduced wasteful spending and substandard application of the drug, improved appropriate and targeted use, and resulted in an extrapolated cost savings of $5 million annually.
Multi State Prescription Education Program
In another analysis, Relias Learning used its extensive claims database and evidence-based algorithms to analyze the effects of an audit and feedback prescription education program across a 10-state geography. This US analysis yielded findings that were in keeping with the Manitoba study. Using our audit and feedback approach, clinical variation in practice that resulted in wasteful spending on redundant and substandard psychotropic drug regimens was reduced and an average drug savings of $70 per patient per month was realized. Not only did quality of service improve, as measured by prescription patterns in keeping with evidence-based practice guidelines, but costs went down largely due to a reduction in unnecessary emergency room and hospital admissions. The latter finding resulted in an additional average savings of $1500 per patient per year.
Opioid educational Intervention Program
In the state of Missouri, Relias found that by applying our specialized interventions, inappropriate and wasteful opioid medications could be significantly reduced. Reducing mean equivalent dosing, redundancies in pharmacies and prescribers, and the number of prescriptions of opioids without clinical indication resulted in a 30% decrease in hospital admissions for the study population and an estimated $800,000 in pharmacy savings.
Implementing both patient focused and systemic focused QI programs that address waste and clinical variation at the practice level is the holy grail for value based service delivery and payment.
Carol Clayton, Ph.D. is a Translational Neuroscientist for Relias Learning. Prior to joining Relias, she served as President of Care Management Technologies.