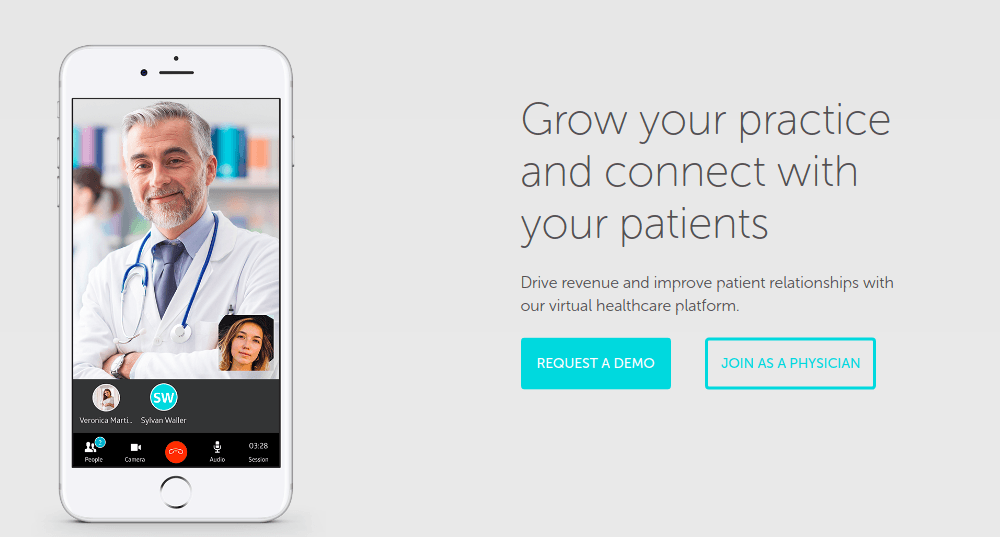 EpicMD, a Miami, FL based provider of telehealth technology platform and service solutions focused on the needs of independent healthcare providers, has raised $3 million in Series A funding led by Sagemoore Capital. The round also included particpation from a host of the company's largest customers, including high-net-worth family offices representing a number of nationally recognized medical thought leaders, each of whom engaged as early adopters of the platform solution.
The global telemedicine market is estimated to grow from $25.53 billion in 2015 to $57.92 billion in 2020. The consumer trend toward mobile/now solutions shows that 62% of American consumers believe that video consultation is as good as in person visits.
Built in Miami, Florida in the Cambridge Innovation Center at University of Miami's Life Science and Technology Park, EpicMD's HIPAA compliant virtual care platform allows its members to connect virtually with over 600 available U.S. board-certified doctor 24 hours a day, 7 days a week. After every consultation, the doctor will email the user a summary of their consultation and update their electronic health records (EHR). Users will have 24/7 secure access to their EHR in their member patient portal.
While not a replacement for medical insurance or primary care, EpicMD's virtual care platform can serve as a meaningful step toward bridging the cost and convenience gap that most Americans experience when it comes to acute ailments and the availability of timely care.
For physicians, EpicMD provides a turnkey virtual physician practice platform to help physicians communicate with and enroll their patients.Practices can eliminate or decrease office overhead fees and costs, and the hassle of insurance. Run your practice on your terms, from anywhere, anytime. Health systems can also utilize EpicMD as a dedicated licenseable solution featuring robust administrative features and functionality that health systems should expect, ranging from multiple user roles to customizable marketing content.
"This early financing provides additional working capital to accelerate the national expansion of our platform and includes meaningful commitments to fund certain related merger and acquisition activity of related companies" said Matt Wanderer, Founder and Chief Executive Officer of EpicMD in a statement. Wanderer goes on to note that "EpicMD's next-generation telehealth platform is purpose built to accelerate America's transition to a more consumer friendly, mobile-first, healthcare model with lowers costs, greater access and the convenience modern healthcare consumers expect and deserve".