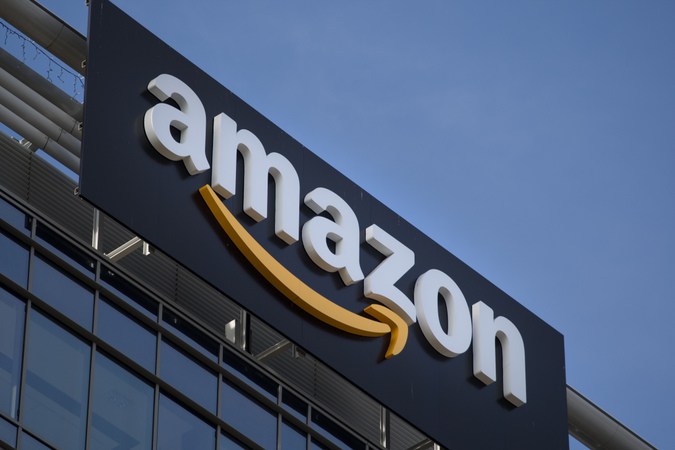 InteliSys Health's Tom Borzilleri explains what Amazon could bring to the pharmaceutical space and what the move could mean for brick-and-mortar competitors.
From basics like toilet paper to luxuries such as flatscreen TVs, Amazon can deliver just about anything to a doorstep these days—so, what about prescription drugs? That's the question the company seems to be currently asking itself and is expected to announce its answer soon. 
The e-commerce giant has been quietly making moves into Pharma months, or so it seems, as it sought out new hires and obtained wholesale distribution licenses in several states. Others speculate its recent acquisition of Whole Foods to the tune of nearly $14 billion was a telltale sign it might soon house pharmacy locations. Assumptions aside, it's clear that most competitors are taking notice and waiting to see what happens.
With 2016 prescription spending (net of rebates) topping $400 billion, high repeat purchases, lack of price transparency, and an increasing cost burden on the consumer, it's no surprise that prescription drugs have attracted the attention of Amazon. However, victory in the prescription drug space won't be easy, according to Tom Borzilleri, CEO of InteliSys Health.
Borzilleri knows what it takes to enter pharmaceuticals having founded his own pharmacy benefit manager (PBM) a number of years ago. He said the key to Amazon's success would be to partner with emerging technologies, to bypass prescription drug middlemen and deliver real savings, only after addressing the challenges that lay in the e-commerce giant's wake.
To learn more about the potential impact of Amazon in the pharma space, we asked Borzilleri what he thinks about the move and why the market is ripe and ready for such disruption.
Q
There is a lot of speculation about Amazon's plans to disrupt healthcare by getting involved with pharmaceuticals; new hires and acquiring distribution licenses in several states seem to prove this is happening. What is the potential impact of a move like this from Amazon for the current competitors in the market?
Amazon has a long road ahead if its goal is to replicate the PBM model. Mail order is a very large profit center for PBMs, and to penetrate that market will be difficult for Amazon unless Amazon builds the entire PBM model and takes it completely in-house. Even then, Amazon would be in the unenviable position of trying to make inroads with insurers and wrest existing market share away from current PBMs. Joining forces with a PBM is certainly a possibility, but one that is likely to benefit the PBM more than Amazon.
Amazon's real opportunity is to disrupt the PBM system, by uncovering the true prices of drugs and competing on a level playing field with existing suppliers, including mail-order services, retail pharmacies, and big-box discount stores. But what Amazon needs is a way to compete on prices directly to consumers. One way to do this would be to be able to access the doctor-patient encounter, where prescribing decisions are made. If Amazon can do that, we will see tremendous benefit to consumers, as Amazon drives down prices across retailers, as it had done in the consumer products space. This route could spell trouble for retailers, and potentially the demise of PBMs as we know them today.
Q
What do you think about Amazon's timing here? Is now the right time for the e-commerce giant to take the plunge into this new market for them?
It's always a good time to disrupt a market that includes inflated prices, complex distribution, and massive inefficiency—and that describes the pharmaceutical market to a T. Insurers and consumers are beginning to get wise to the price-padding tactics of PBMs, and are looking for greater transparency across healthcare, as consumers' share of the costs skyrocket. So the industry is ripe for change.
Q
There is speculation that Amazon's plan to dip into Pharma may have fueled CVS's recent purchase of Aetna Health (where it hopes to sell drugs and jointly create health care plans with low co-pays for Minute Clinic visits). Do you think this was a defensive move by CVS ? Furthermore, do you think more competitors will branch out in ways like this to stay relevant in the pharma game if Amazon becomes a part of it?
In my opinion, these types of marriages may generate further market consolidation, but the jury is out as to what value and benefits consumers will realize at the end of the day. Plans/payers have always complained that they have been disadvantaged by the lack of transparency regarding drug costs (PBM drug acquisition costs versus the amount the plan/payer paid them). So, the advantage they will realize by bringing the PBM function in-house is they will obtain savings, or they will gain a new profit center that they didn't have before. Now, when you factor in a retail footprint, that opens the door for the plan to restrict its members from utilizing competing for pharmacy chains to fill prescriptions, thus reducing convenience and possibly resulting in higher costs.
Q
Similarly, what do you think about competitors like Walgreen's who have no intention of changing their business plans despite Amazon's potential entry into the market? We know the company is moving closer to forming a partnership with FedEx to deliver prescriptions directly to patients. Do you think they can stay competitive with Amazon?
Competitors will likely try to customize and personalize their services as a counterweight to the convenience and price advantage Amazon can offer. This may hold sway, especially with an older demographic that values personal relationships, especially in the healthcare space. Studies show that many patients are more loyal to their pharmacists than their PCPs.
Q
Amazon tends to have the Midas touch when adopting new services into its business model. However, this is Amazon's first venture into a regulated market. What are the challenges/risks involved with that being the case?
There are huge costs associated with this move: They will have to hire pharmacists, formulary management, and pricing teams, patient care response teams, and massive call centers to service the lives that they will manage, to name a few. They will have to build distribution centers that meet FDA inspection standards. They will have to adhere to HIPAA rules. There will likely be some stumbles. But as healthcare becomes more consumerized, Amazon has an opportunity to bring lower cost and greater convenience to millions who have already come to trust them with a broadening array of purchasing decisions, including, now, food.
Q
Similarly, what are some other significant challenges that stand in the way of Amazon getting this right? Won't forming strategic partnerships be one of the major hurdles here since most consumers go through insurance when purchasing drugs?
To bypass insurers, Amazon could certainly focus its attention on capturing the cash-pay market, meaning those drug purchases that are made without insurance, either because the consumer is uninsured, underinsured, paying through a deductible, or because the cash payment option is less expensive than the copay. But the problem is that this market is partly untapped because most consumers are not knowledgeable about when it makes sense to pay cash versus using their insurance.
Q
Given your experience in this area, what's Amazon's winning strategy here? What do they need to do to get this thing right? For example, I know you have stated that Amazon will have to partner with emerging technologies? What types of technology partners are we talking about?
The more information consumers have, the better Amazon does. When we Google the price of a laptop computer, we can see the prices at several vendors and make our decision. Until now, no search engine has been able to give accurate, real-time, comparative prices at different retailers for prescription drugs. There is no tool that gives consumers the information to enable them to substitute a different yet equally effective, less-expensive drug. Patients need these tools, and so do doctors. Doctors have no idea what drugs cost either when they prescribe them. If patients can't afford them, the drugs don't get picked up, they aren't taken as directed, and patient outcomes suffer.
This is why InteliSys Health has developed RxStream, which is the first point-of-care solution to provide drug price transparency to both doctors and patients, so they can make the choice that is the best therapeutically, and is affordable, so the patient can initiate and adhere to the medication regimen. Right now, our solution is designed to display the five lowest-priced drugs at nearby pharmacies. But it could easily also include the lowest price on Amazon. This would enable Amazon to compete on a level playing field with pharmacies while bypassing the PBMs that pad consumer prices. This head-to-head rivalry could even lead to lower prices across the board as retailers strive to compete with Amazon.
The best place for a technology intervention is at the point of care to guide decisions by doctors on what to prescribe, provide transparency to patients, and make sure they are prescribed something they can afford. If Amazon can compete there, it can win.
Q
Aside from forming the right partnerships, is there anything else Amazon must do to get this right?
Amazon must build trust among all the relevant stakeholders and prove it can provide the same safe and effective drugs that are sold in the local CVS or through their mail-order provider.
Q
Are there any potential pitfalls that Amazon may encounter in the process?
The biggest potential pitfall is hubris. Amazon must do its homework, engage the right talent and resources, especially around regulatory issues, and adopt emerging and new technologies. The company must also set a realistic timeline for entry into this market. It won't happen overnight.
Q
If Amazon gets in the game and does it right, what is the potential impact? Will brick and mortar pharmacies be a thing of the past? Will there be a pervasive sense of transparency around drug costs?
Well, we still have retail stores, but in many sectors, they are barely keeping their heads above water. Will Amazon have the crushing power it has with bookstores? Or will the impact be more similar to clothing retailers, who continue to struggle, but have also made big strides to adapt to the online shopping marketplace? The Walgreens' of the world may adapt to provide same-day local delivery. And there are many Americans who have a personal relationship with their pharmacist, which Amazon can't compete with. But for people who want to order their allergy prescription, their baby food and the latest bestseller within a few clicks, it's a very attractive option.
Q
Could this potential go beyond distribution? What about marketing and development? Could this impact all facets of pharma? Could drug delivery via drones be a real possibility?
I don't see any of those things happening in the near future.
Q
Given your experience in the market, if you could give Amazon any advice as they enter the space, what would it be?
Choose the right partners, upend the PBMs, adopt new and emerging technologies, and reach the patients via their doctors.
Q
What's the key takeaway from this potential move from Amazon?
We don't need another PBM. We need real transparency and price competition that benefits consumers, not another middleman.