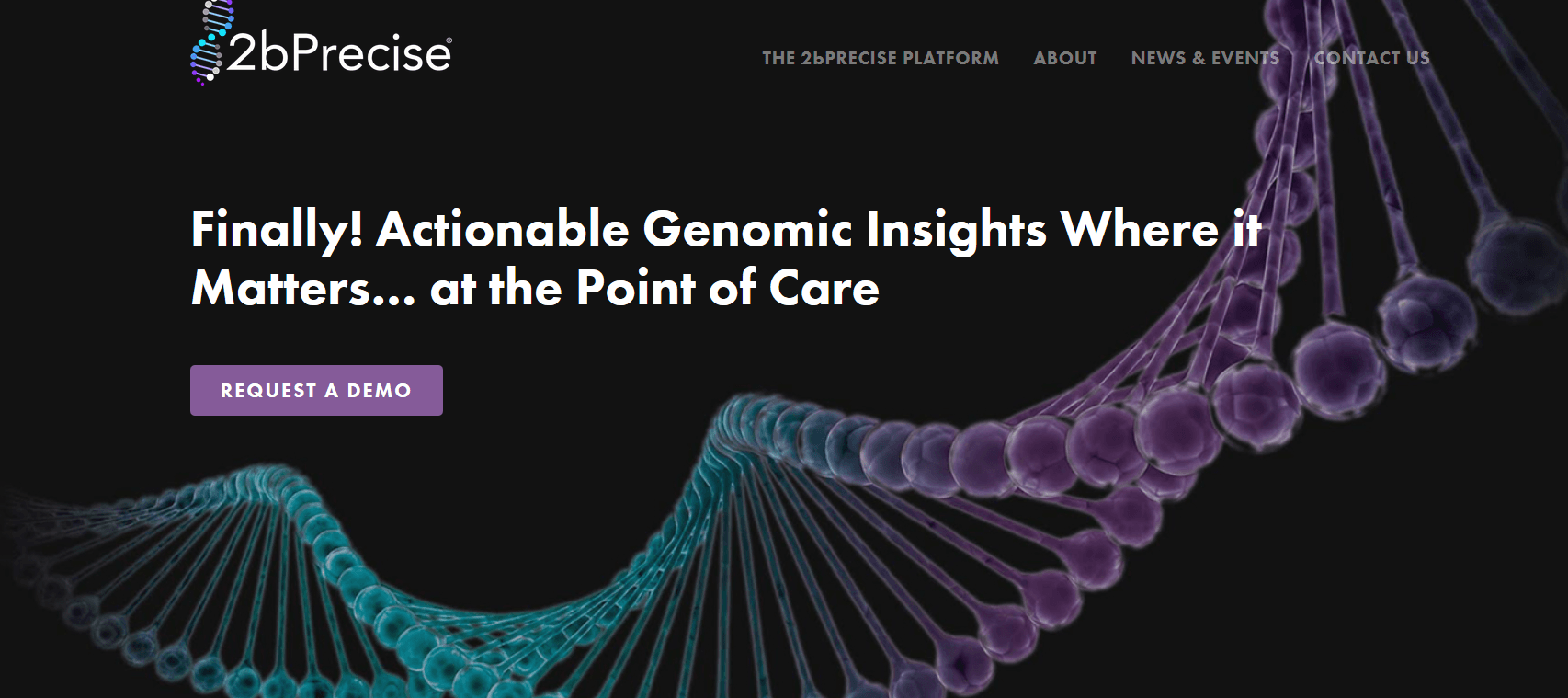 2bPrecise., an EHR-agnostic, cloud-based precision medicine platform, recently announced its new pharmacogenomics (PGx) solution that takes pharmacogenetic information and makes it actionable for physicians. The solution pushes live, real-time PGx content directly into the clinical setting so clinicians can more precisely diagnose and treat their patients.
2bPrecise has partnered with Translational Software, Inc. (TSI), a leader in the intelligent use of genomic data for clinical decision support, to leverage its knowledge-base of PGx content.With adverse drug events causing over 770,000 injuries and deaths each year, physicians need actionable support tools in order to provide informed treatment decisions based on a patient's unique genetic makeup.  
 2bPrecise's PGx solution is part of its larger precision medicine platform, built to capture and store genomic data from a range of sources, enabling the harmonization clinical knowledge and genomic research to extract patient-specific insights. 2bPrecise's unique approach to clinical workflow integration and dynamic content connectivity sets it apart from others in the pharmacogenomics space and helps future proof healthcare organization as genomic science advances. 
"What's exciting about our partnership with 2bPrecise is that its technology pushes live, real-time PGx content beyond the lab, directly into the clinical setting," said Don Rule, founder and CEO of Translational Software. "PGx data is no longer limited to a static interpretation at the time of result, allowing delivery of rich genomic insights to clinicians for more precisely diagnosing and treating their patients."
2bPrecise chose to partner with TSI based on its robust knowledge-base of actively curated, evidence-based content. TSI's proprietary knowledge platform provides genotyping prompts, genomic decision support and critical alerts regarding drug efficacy, toxicity and known interactions to guide clinical decision-making and enable physicians to prescribe the safest, most effective medications in real time. Content is maintained and curated so that changes are automatically reflected in TSI's knowledge-base – vital given the rapid emergence of new PGx findings.