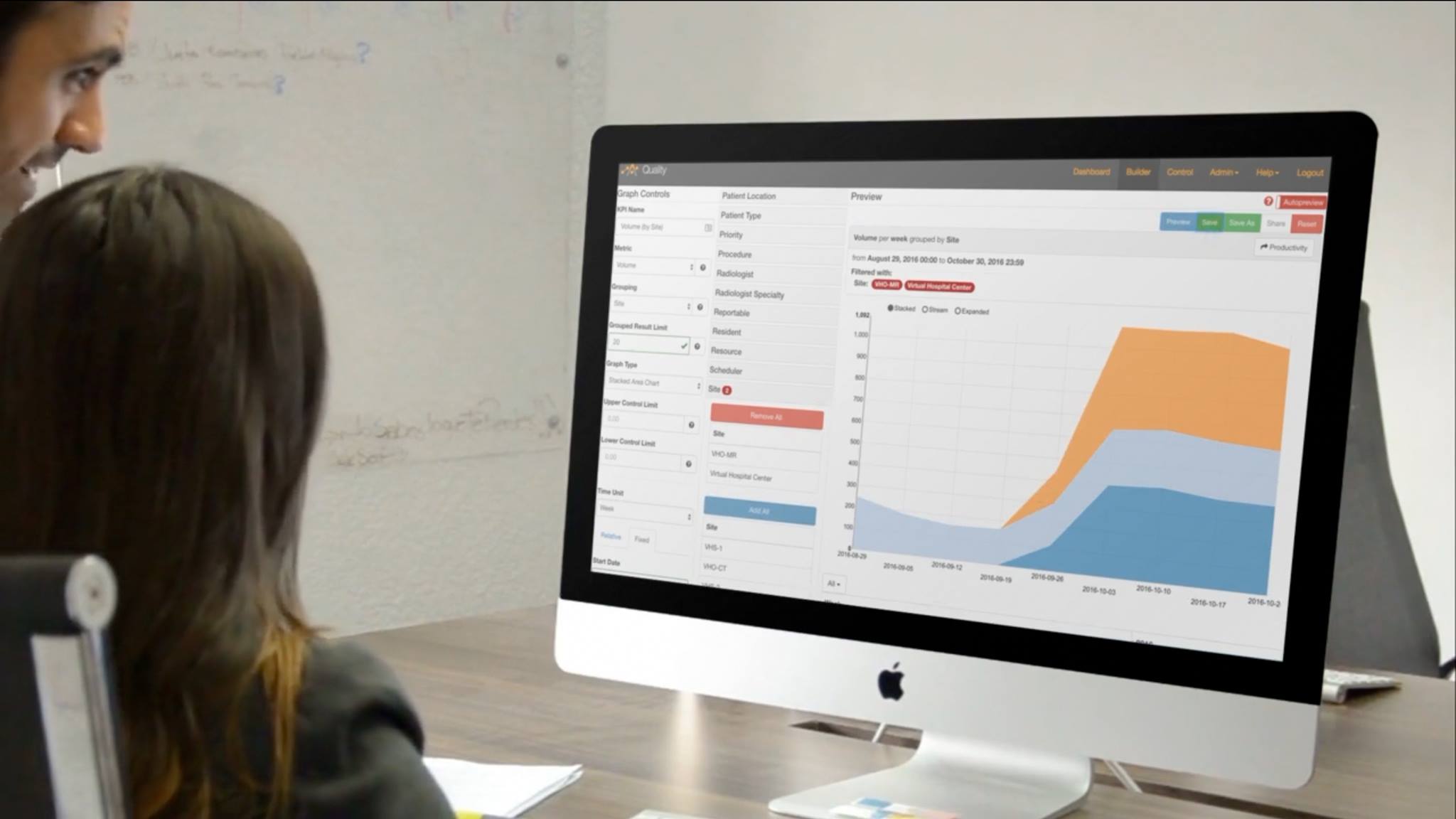 Philips has announced the acquisition of startup company Analytical Informatics, Inc., complementing its own innovation initiatives to expand its current offerings and accelerate the roadmap for Philips Radiology Solutions. Founded in 2011, Analytical Informatics' products and capabilities, which include vendor-agnostic, advanced workflow tools and applications, strengthen Philips' PerformanceBridge portfolio of operational performance solutions to optimize assets, uptime, utilization, practice, compliance and staff at the imaging department and enterprise levels. Financial details of the acquisition were not disclosed.
The goal of PerformanceBridge is to enable imaging departments to make informed decisions to enhance performance, address gaps, monitor progress and drive continuous improvement. One specific offering within this portfolio is PerformanceBridge Practice, which has been designed to help imaging departments simplify and unify various levels of data and unlock actionable information to enhance operational and clinical decision making that's centered around the patient.
This comprehensive, data-driven practice management solution leverages Philips' integrated suite of digital health technology capabilities, and is where Analytical Informatics' vendor-agnostic, application-based, business analytics software will be integrated, enabling further customization of Philips' intelligence tooling and data analytics.
In addition to the integration of Analytical Informatics' advanced workflow tools and applications into PerformanceBridge Practice, the PerformanceBridge portfolio is being expanded with the following features:
– PerformanceBridge Utilization Services, which aspires to deliver cross-modality utilization indicators including utilization rate, volume, and average change over time. In addition to Philips' CT, MR and interventional X-ray systems, this application is intended to also directly collect data from Philips' ultrasound and general X-ray systems, as well as CT, MR and interventional X-ray systems from other vendors.
– PerformanceBridge Protocol Manager, which is designed to identify opportunities for MR imaging protocol optimization, standardization and efficiency improvements.
"Integrating Analytical Informatics' software tools and applications into our current offerings will enable us to accelerate the delivery of next-generation technology, software and services, to bring the power of operational intelligence and decision support to radiology," said Sham Sokka, General Manager of Radiology Solutions at Philips in a statement. "We'll be in an even stronger position to provide our customers with a host of solutions and help them maximize opportunities to do more with less, while delivering patient-centric care."