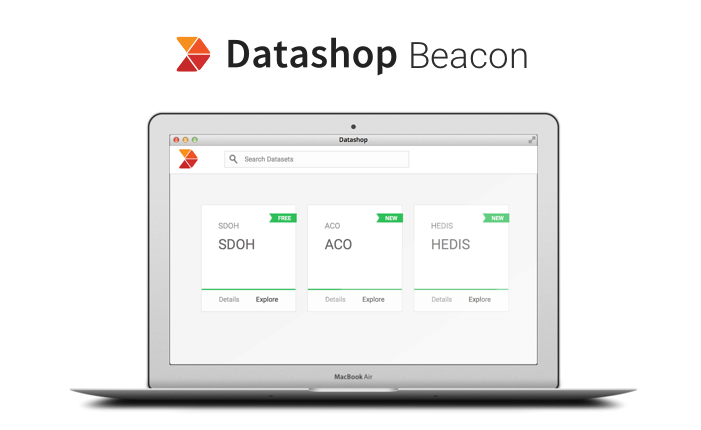 Innovaccer, a Silicon Valley-based healthcare platform company, today announced the launch of Datashop Beacon— a new product that offers extensively researched, benchmarked and structured datasets for healthcare organizations and researchers to gather actionable insights on healthcare trends.
The datasets within Datashop Beacon were built keeping in mind the importance of having holistic care data, especially, in the era of healthcare information technology. But assimilating comprehensive care research data with socio-economic and demographics data included has been a major challenge for care teams.
Datashop Beacon brings hassle-free access to diverse datasets to the consoles of healthcare experts including:
– Repository of more than 10 million data points.j
– HEDIS benchmarks with utilization & quality benchmarks in one place for ACOs, hospitals, and other healthcare organizations.
– Access to various healthcare datasets like expenditure, demographics, Medicare, savings, and a lot more offered to support research needs.
–  16+ datasets including subcategories
– datasets within Datashop Beacon are divided into different levels such as county level, state level, and national level.
– datasets have been subcategorized organization and year-wise to analyze trends.
The range of datasets will be extended in due course as Datashop Beacon will add in more specific data sets around hospital, health plans, Medicare, CHIP and benchmarks. Designed for favorable use by Payer Contractors, Managed Lines Directors, Researchers, Operational Leaders and ACOs, Datashop Beacon affords them time, money and base line numbers to gauge themselves on.
The availability of actual records and actual data would ensure easier negotiations between care organizations and payers as it will assist in making better judgments based on benchmark data and state and national averages. Besides, performance and benchmark data will help in keeping a tab on each other's progress and enable healthy competition among them.
"We identified the need for Datashop Beacon while we were working with care teams spending a lot of time and money on obtaining datasets for care research" says Kanav Hasija, CTO & Co-founder at Innovaccer in a statement. "Through Datashop Beacon, the healthcare community can choose from data that has been collated, aggregated, and standardized to minimize effort and time-consumption. The datasets are presented in a way that they are ready to be visualized, analyzed and implemented for the benefit of users."