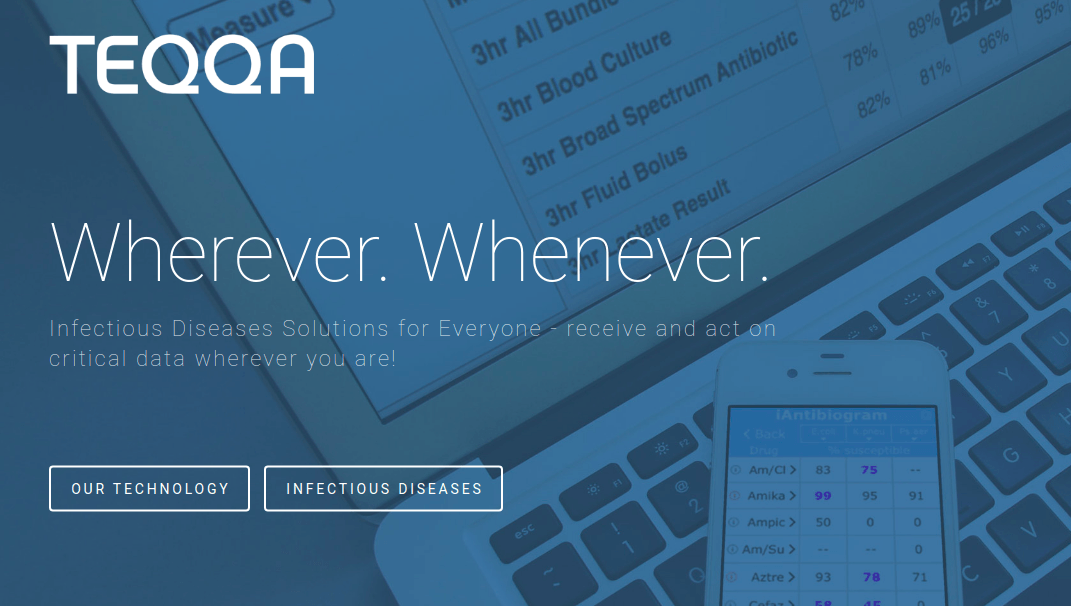 ILÚM Health Solutions, a provider of innovative technology and services to support infectious disease management (created by Merck's Healthcare Services and Solutions (HSS) division), today announced it has acquired Teqqa LLC, which provides precision analytics for infectious disease management. Teqqa has been a development partner with ILÚM since the latter's founding; this acquisition formalizes and strengthens the ongoing relationship. Financial details of the acquisition were not disclosed. 
ILÚM collaborates with healthcare providers to improve infectious disease outcomes through the use of clinical decision support and electronic patient data, as well as tech-enabled solutions to facilitate antimicrobial stewardship programs and sepsis management. The Centers for Disease Control and Prevention estimates that annually in the United States we face 2 million illnesses, 23,000 deaths and $35 billion in lost productivity – all attributable to antibiotic resistance.
Teqqa is an integrated solution, available on both browsers and mobile devices, that powers your antibiotic stewardship program activities and helps combat antibiotic-resistant bacteria at your hospital. Teqqa has deep experience working with hospitals to implement disease surveillance solutions and turn lab and medication data into actionable information. One example is Teqqa's Precision Antibiotic Therapy (PAT) analytic, which integrates patient-specific risk factors from the longitudinal record to offer timely insights for antibiotic use.
"This acquisition helps reinforce ILÚM's vision to transform the way hospitals manage infectious diseases," says Paul Edwards, managing director, ILÚM in a statement. "The acquisition strengthens ILÚM's ability to help hospitals efficiently target patients and accelerate time to appropriate interventions; efficiently and consistently track performance, prescribing, and patient outcomes; and enhance timely communication and clinical collaboration within the workflow."