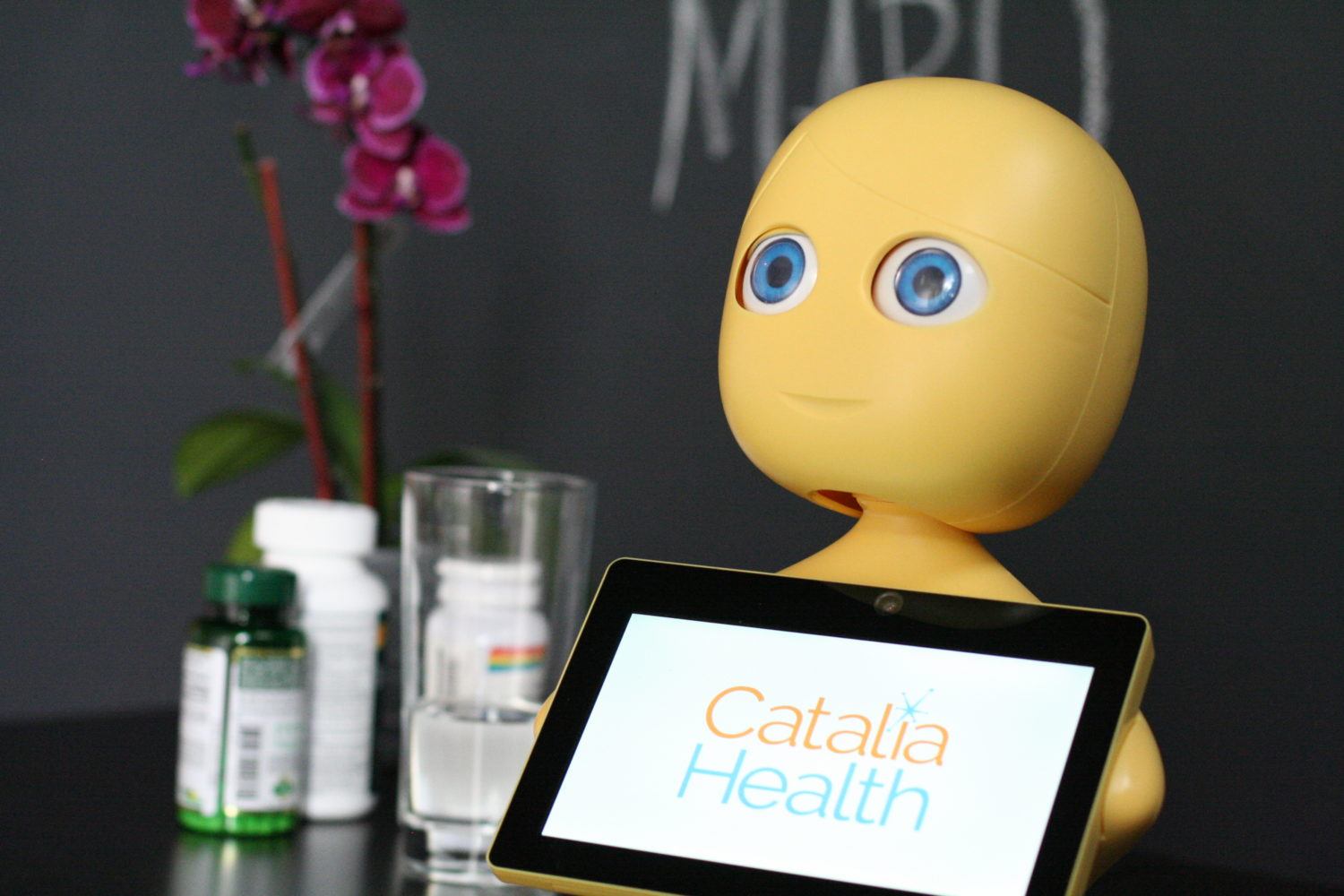 Catalia Health, a San Francisco, CA-based patient care management company that provides an effective, scalable, AI-powered patient engagement platform has announced a $4M lagniappe funding round (French Cajun for "a little something extra") led by Ion Pacific to power the rollout of Mabu, the cute, AI-enabled personal healthcare robots to patients.  The funding builds on the company's $2.5M seed extension raised earlier this year and a $1.25M seed round led by Khosla Ventures. The startup plans to utilize the funding to begin patient rollout, expand into new disease states in early 2018 and acquire new customers.
Founded in 2014 by Cory Kidd, Ph.D, Catalia Health helps increase medication adherence by working with patients to remember medication, overcome the challenges of dealing with ongoing illness and communicate with healthcare professionals about symptoms, side effects and emotional reactions to the illness to track patient progress. Mabu's engaging interface blinks, makes eye contact and uses AI to build unique relationships with each patient. She currently supports patients living with congestive heart failure, late-stage kidney disease and rheumatoid arthritis.
Mabu completes daily check-ins using tailored conversations with patients to help them manage care routines, overcome the challenges of isolating illnesses and provide insight to healthcare professionals about patient health, progress and adherence to treatment.
"We've seen great traction since the close of our seed extension and this additional funding is a great proof point for the platform we've developed and will help us more rapidly expand the number of patients who can benefit from interactions with Mabu," said Cory Kidd, CEO and founder of Catalia Health. "Ion Pacific, a leading technology-focused merchant bank, is the ideal partner to lead this round as we increase our global footprint. This Lagniappe, or 'little extra,' round on top of our seed funding lets the company move even faster than before."