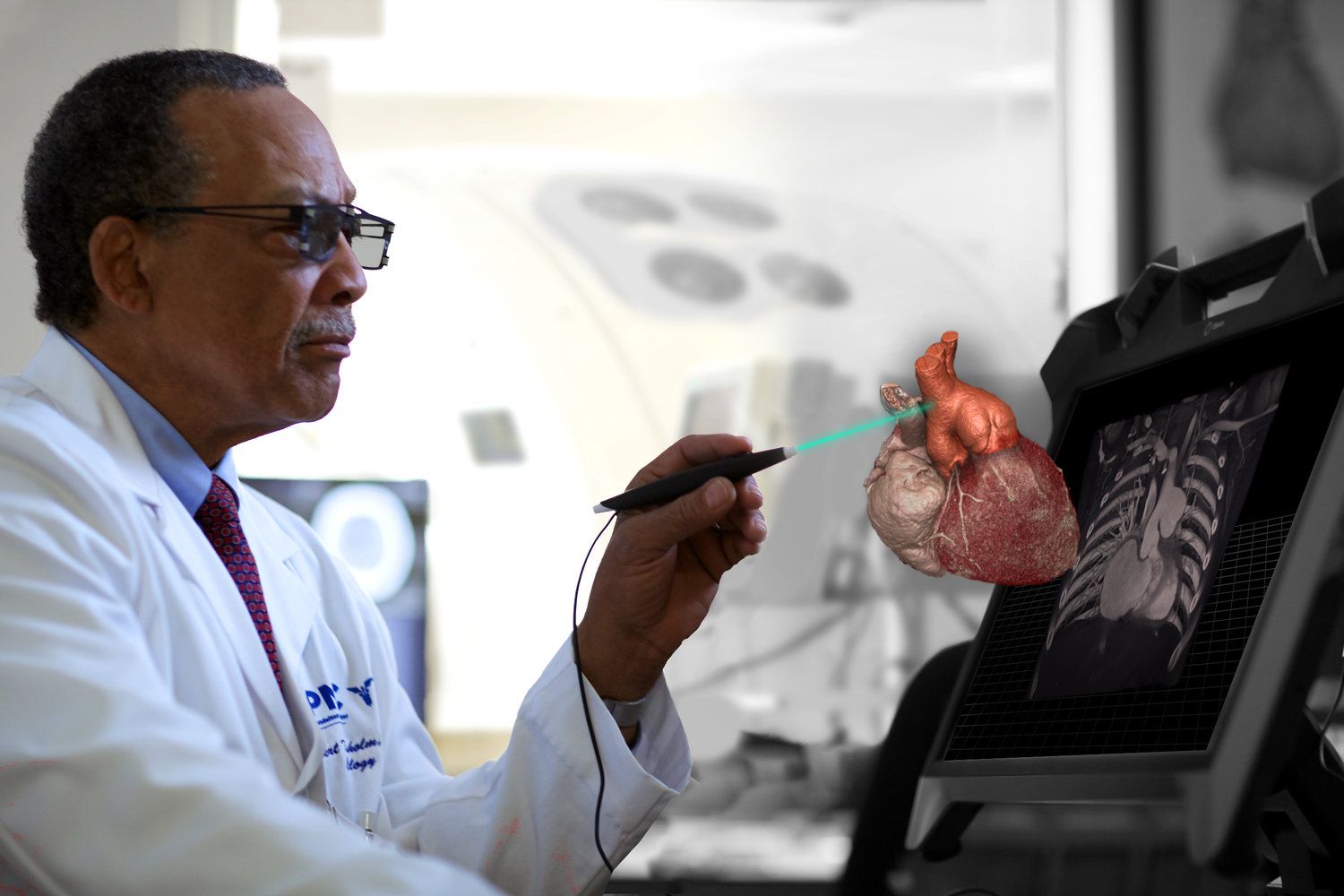 EchoPixel, a Mountain View, CA-based provider of an interactive virtual reality software solution that assists healthcare professionals in detailed interpretation of medical images has raised $8.5 million in Series A funding led by  Intel Capital The round also included participation from existing EchoPixel investors Aurus Capital, Runa Capital and Harris & Harris Group and new investors LAM Research and Binomial. 
EchoPixel plans to use the funding to support the commercialization of True 3D, their interactive virtual reality software that helps improve diagnoses and surgical planning for better patient care as well as expand its commercial, R&D and regulatory efforts.
Current medical visualization techniques have limitations in representing the complex 3D relationships present in human anatomy. In order to successfully identify an area of interest from a 3D medical data set, as those produced by CT, MRI and other devices, doctors are required to integrate a series of 2D images in their mind and cognitively extract the relevant 3D relationships that define the tissue or organ of interest as well as its neighboring anatomy. In complex cases, they must visually map two or more views of the same data to find appropriate correspondences of one view with another view to produce a match and determine if what they see is the tissue they want to evaluate.
To solve this problem, EchoPixel's FDA-cleared True 3D Viewer uses existing medical image datasets to create virtual reality environments of patient-specific anatomy, allowing physicians to view and dissect images just as they would real, physical objects. The system leverages existing DICOM image data to create life-size virtual reality objects, allowing physicians to move, turn, dissect, and cut open virtual patient specific anatomy. When supported by EchoPixel's software, clinicians are empowered with a holographic experience with numerous potential benefits across a range of medical applications, including:
– Enhanced pre-operative planning and better interactive understanding of unique anatomy that can be used as a reference during surgery
– Improved patient selection for implantable devices enabling clinicians to better tailor personalized patient care
– Enriched communication and collaboration among members of the surgical team, including surgeons and other OR staff
– Increased patient engagement that facilitates informed consent and adherence to rehabilitation
These benefits have the potential to address day-to-day hospital challenges, such as, faster surgical planning, a better understanding of possible complication areas, reducing OR time and advancing patient engagement and outcomes. Leading institutions, including the University of California, San Francisco, the Cleveland Clinic, the Lahey Clinic, and more are using True 3D in clinical and research applications. 
"With its promise to make medical images more accessible to more clinicians and transform the ways doctors work and patients understand their unique anatomy, EchoPixel's True 3D has generated excitement in the medical community," said Sergio Aguirre, founder and Chief Executive Officer of EchoPixel in a statement.