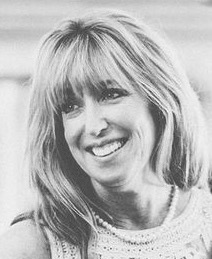 For better or for worse, patients increasingly call the shots in the healthcare arena. Yes, they're paying more for care. But with the emergence of telehealth and personalized therapies, patients also have more care options. To meet their expectations, both payers and providers must have access to personalized information about the patient. And they can best get this by working with instead of against each other.
Specifically, insurers and providers must collaboratively approach the patient both clinically and as a consumer of care. For this to work, it's critical for these healthcare entities to focus on creating alignment in certain key areas, including data management and consumer-focused services.
Sharing instead of hoarding the data
The amount of data attached to every patient has grown exponentially—and all of it has to be gathered, integrated, and interpreted according to compliance guidelines and processes that can vary widely between payers and providers. In addition, the datasets held by payers and providers can be different. For example, payers possess data on claims, financial analytics, and risk models. Providers have administrative and clinical data that includes case histories and outcomes.
Each data set is valuable, but in isolation hardly provides a holistic and contextual perspective of the patient. Providers need to leverage health plan data in order to move from episodic care to delivering care focused on the continuum. Payers need access to patient information in order to work with providers to establish appropriate care plans for their members.
The key is to forge pathways where these two data spheres overlap, turning the data into rich, actionable information that benefits both stakeholders, and more importantly, patients. Tools like self-service portals allow both payers and providers to access such useful information (as opposed to raw data). As substantial side benefits, they also reduce administrative burdens for both parties and identify coding and care gaps more quickly.
Automation offers a similar transformation to the documentation-intensive work that strains payer and provider relationships. For example, at the front desk and in the back office, automation can enable staff members to submit claims electronically rather than manually and to check what is authorized at (or even before) the point of care.
In another example, automating utilization management can streamline workflows, as well as speed the exchange of clinical, financial and patient data to near-real time.
Automation also drives tremendous accuracy in data. And through the aggregation of such member and clinical data, insurers and their provider networks gain the ability to continuously evaluate the customer lifecycle needs and the likelihood that members are in need of more customized health services.
However, this is more than a question of consumer experience. The tremendous amount of data produced by patients is a treasure trove of opportunities for uncovering new ways to improve outcomes, identify care gaps, and ensure patients/members have access to the care services they require in more of a high-touch, highly personalized manner.
Reinventing patient services
One of the consequences of health reform, social media and the general consumerization of healthcare has been a need to meet the same 24/7 customer service expectations as available within other industries..   Nurse triage is a good example.  . The primary advantage of a nurse triage service for patient satisfaction is that it provides an immediate answer to member/patient health concerns. Implementing this type of support can help payers and providers address this need while managing members/patients more effectively, reducing readmissions, building a more loyalty and satisfaction while driving down costs. That's a lot of value from one investment.
Moreover, a nurse triage line staffed by registered nurses and others with the proper healthcare certifications provides professional guidance on whether a current or developing condition requires immediate attention, can be resolved with a physician or pharmacy being triaged into the call or can wait for a visit to the physician. Broadly implemented, this service can prevent un-necessary ER visits, while providing skilled guidance.  
Further to this point, when these interactions are tracked through a CRM and linked directly to claims data for that particular patient/member, there will be a clearly defined ROI as well as quantifiable figures that can be used to measure the effectiveness of these interactions.
Collaborating with a credible business process management partner can bring nurse triage services to market quickly and effectively, with seamless support of seasonal highs and lows. The technology is already in place, the staff already hired and trained, and reporting will be quickly enabled. With a minimum of transition work, the nurse triage service can almost immediately begin answering member/patient questions and delivering an outstanding customer experience while driving costs down. An experienced BPO partner can also evaluate the feasibility of offering other services, or eliminating or re-engineering existing ones.
Teaming up to achieve true value
The shift from fee-for-service to fee-for-value is a balancing act between two seemingly conflicting worlds. By adopting a mindset of collaboration to reach larger goals, payers and providers can engage patients/members more effectively than either could alone. This in turn can improve outcomes for large populations than those in just a single health plan or as patients at a single facility.  In other words, payers and providers seeking a workable value-based care strategy should begin by working together more collaboratively to delivery this improved level of care.
Donna Martin is Senior Vice President, Global Health Services, at Hinduja Global Solutions (HGS), a provider of  business process management (BPM) services from traditional voice contact center services and transformational DigiCX services that are unifying customer engagement to platform-based, back-office services and digital marketing solutions.